'Consciousness Of Guilt' Among Pardon-Seeking House Republicans
@next2godwin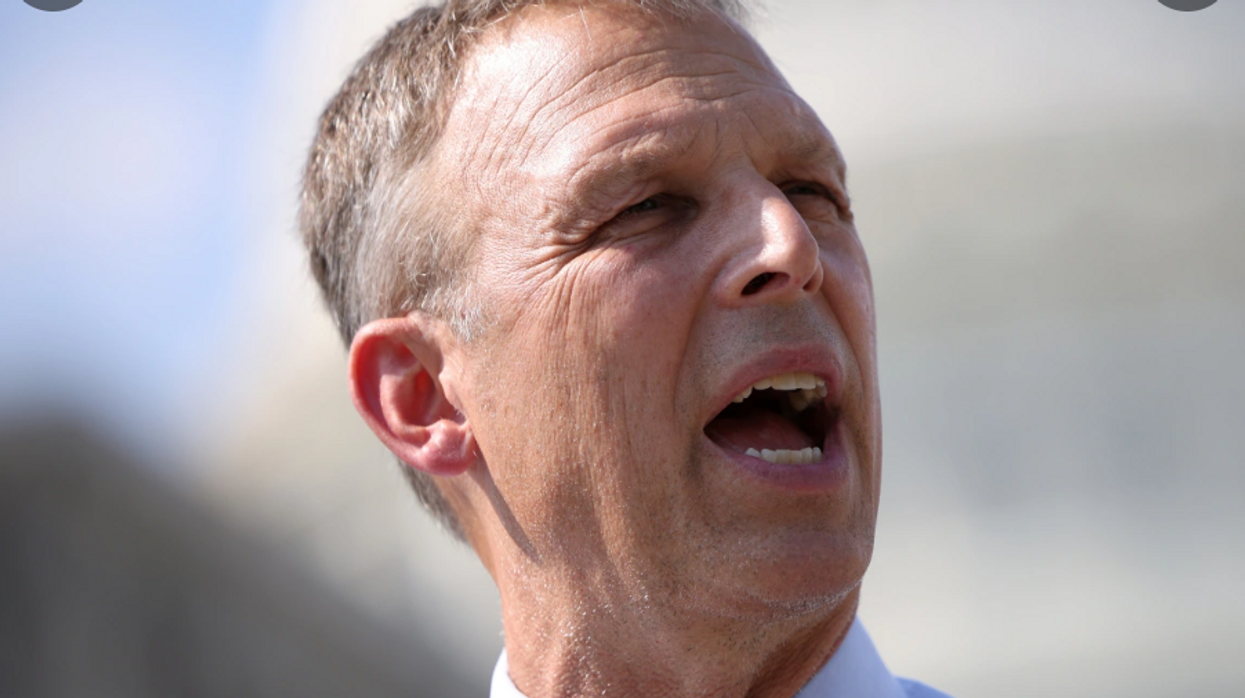 The House Select Committee investigating the January 6, 2021, attack on the U.S. Capitol revealed during its first public hearing on Thursday that multiple Trump-allied Republicans in Congress sought presidential pardons for their efforts to challenge and overturn the results of the 2020 elections.
The full ramifications of that revelation are yet to be felt.
It was Rep. Liz Cheney (R-WY), the vice-chair of the select committee, who disclosed during her opening statement that "multiple Republican congressmen sought presidential pardons for their roles in attempting to overturn the 2020 election."
That so many House Republicans sought pardons could be construed as an admission of guilt, an acknowledgment of their involvement in possibly illegal conduct, and a sign of "potentially perilous legal and political moments to come" for former President Trump and his congressional allies.
"Why would members do that if they felt that their involvement in this plot to overturn the election was somehow appropriate?" Rep Adam Schiff (D-CA) asked on ABC'sThis Week, speaking of the pardon-seeking House Republicans.
The select committee's shocking revelation also suggested that the House Republicans in question knew — if not before, then now — that Trump's widespread election fraud claims were lies, or they wouldn't seek clemency.
In a statement to reporters, Rep. Jamie Raskin (D-MD), a member of the select committee, echoed Schiff's sentiment on the bombshell revelation, saying, "It's hard to find a more explicit statement of consciousness of guilt than looking for a pardon for actions you've just taken, assisting in a plan to overthrow the results of a presidential election."
Cheney gave no basis for the allegation but named one of the Republican congressmen: Rep. Scott Perry (R-PA), who chairs the far-right House Freedom Caucus, a congressional caucus now described as Trump's defense team.
Perry took to Twitter on Friday to deny the claim, which he labeled, among other things, a "soulless lie."
\u201cThe notion that I ever sought a Presidential pardon for myself or other Members of Congress is an absolute, shameless, and soulless lie.\u201d

— RepScottPerry (@RepScottPerry) 1654875777
The allegations prompted one of the largest papers in Pennsylvania, the Pittsburgh Post-Gazette, to assail Perry for his questionable morals and ethics.

"Legal experts agree that presidential pardons are intended for persons accused of or convicted of federal crimes. It is extremely rare for anyone to receive a preemptive pardon for an offense already committed but not charged. Rep. Perry had led an effort to turn back the results of the presidential election, but he had not been charged with a crime," the editorial board of the Pittsburgh Post-Gazettewrote. "Was he, by the very act of asking, admitting to criminal or unethical behavior? Why else would he ask? It certainly raises suspicions."
Willful Blindness
The select committee argued Trump couldn't have believed he won the 2020 elections after his senior advisers informed him of the contrary.
The testimony provided by these top Trump aides and their implicationscan open the door for the Department of Justice to slap Trump with charges of obstructing an official proceeding — in this case, Congress' certification of the electoral college votes — or "defrauding the United States on the basis of election fraud claims he knew were false.".
In undercutting the notion that Trump truly believed his Big Lie, the panel appears to be making a case of "willful blindness" on the former president's part, which is especially relevant in his efforts to pressure Georgia's state secretary Brad Raffensperger to find him enough votes to win.