Scott Walker Keeps Lead As Jeb Bush Struggles In Latest Iowa Polling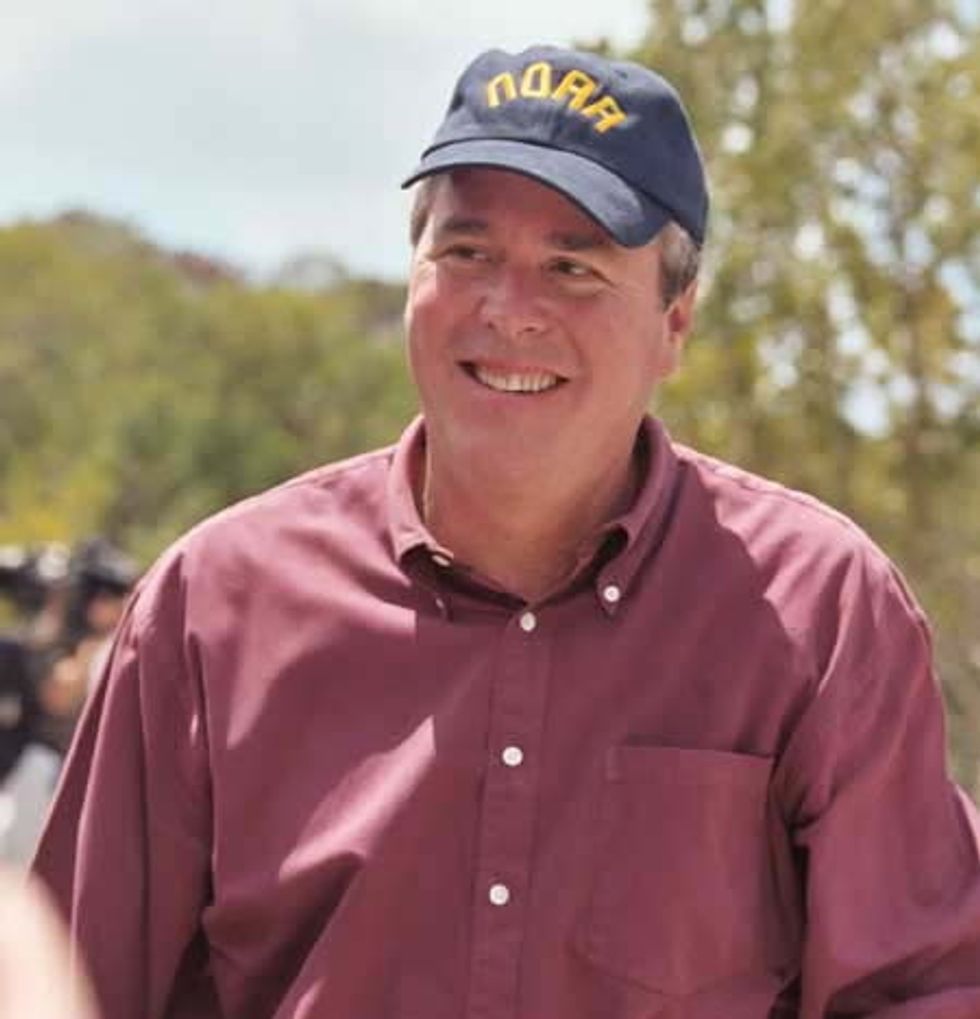 By John McCormick, Bloomberg News (TNS)
Wisconsin Governor Scott Walker continues to lead prospective and declared 2016 Republican candidates in Iowa, while former Florida Governor Jeb Bush has lost ground, a Quinnipiac University poll shows.
The survey shows a four-way scramble for second place between Senators Rand Paul of Kentucky, Marco Rubio of Florida, and Ted Cruz of Texas, as well as former Arkansas Governor Mike Huckabee. All four have formally declared their candidacies, with Huckabee, who is campaigning in Iowa the next two days, doing so on Tuesday.
Walker attracted support from 21 percent of likely Republican caucus participants, down from 25 percent in a Quinnipiac survey taken about two months ago. He's followed by Paul and Rubio at 13 percent, Cruz at 12 percent, and Huckabee at 11 percent.
Retired surgeon Ben Carson, who also declared his candidacy this week, attracted support from seven percent of those polled, and Bush drew just five percent. No one else was above three percent in the state that starts the nomination voting in about nine months.
Bush's standing in the poll dropped five points from the ten percent he recorded in February while Rubio's has risen nine points and Cruz's has moved up seven points.
There's more negative news in the poll for Bush: A quarter of likely Iowa voters list him when asked if there's a candidate they would definitely not support. That's followed by one-in-five who say that of New Jersey Governor Chris Christie and one-in-ten who say that of Paul.
The poll has positive signs for Bush's fellow Floridian, Rubio, who clearly has room to grow in Iowa. By 69 percent to nine percent, likely caucus participants view him favorably vs. unfavorably, the best in the Republican field. His policy views are "about right," according to 65 percent of poll participants, also the highest scored by a candidate or prospective candidate.
Walker gets a 59 percent favorability rating, with 62 percent saying his positions are "about right" on issues. Nearly seven-in-ten say he's honest and trustworthy while he scores 72 percent for both strong leadership qualities and for being viewed as someone who cares about their needs and problems.
"Walker scores very highly on a variety of matrixes — honesty, leadership, caring about the needs of average folks, and his favorability among caucus-goers," Peter Brown, assistant director of the poll, said in a statement.
For Bush, 39 percent view him favorably while 45 percent view him unfavorably. Only 36 percent say he's about right on the issues while 45 percent say he's not conservative enough.
Walker is doing best among men, a group where he's supported by 24 percent while the polling is closer among women. Walker, Rubio, and Cruz are all within a couple points among female Republicans likely to attend the caucuses.
The survey of 667 likely Iowa Republican caucus participants was taken April 25 to May fourth. It has a margin of error of plus or minus 3.8 percentage points on the full sample.
Photo: Jeb Bush via Wikipedia