Scott Walker's Wife Checks Her Math…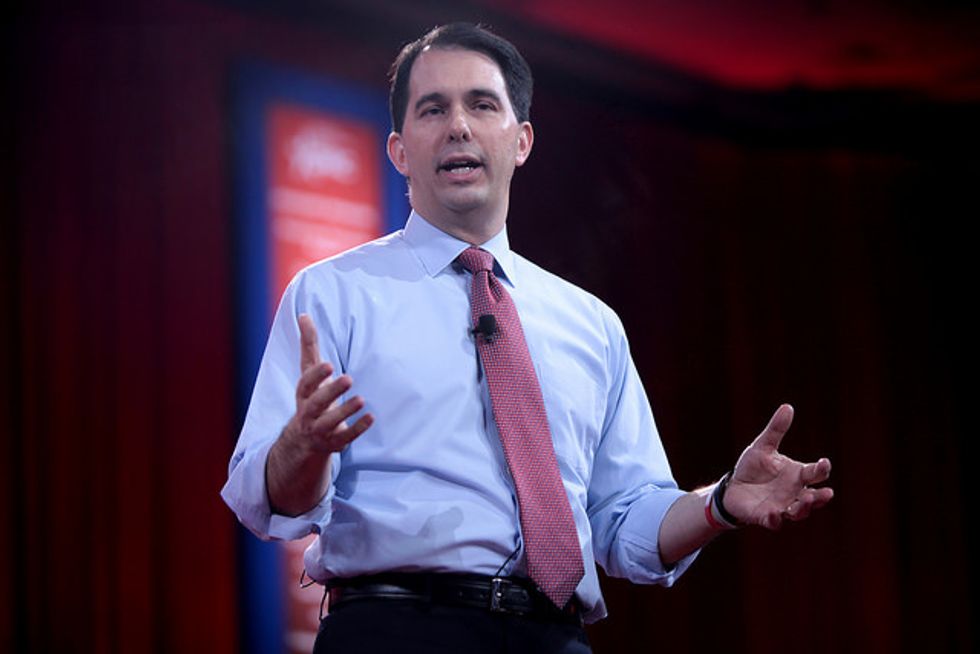 Wisconsin First Lady Tonette Walker, wife of potential presidential candidate Governor Scott Walker (R), might want to be more careful with her posts on his official Twitter account — and with her math.
Tonette posted this message on Wednesday, marked with the "TW" initials to signify that it was written by her: "It's hard to believe that it has been 505 years since the first settlers arrived at Jamestown. – TW." This was apparently meant to commemorate tomorrow's anniversary of the Jamestown settlement's founding — but the original event wasn't 505 years ago.
The problem here is that the Jamestown settlement began in 1607 — and the tweet itself even contained a picture showing that year. Thus, the correct number is 408 years. (And this doesn't even factor in the modern-day problems raised by commemorating colonial settlements without acknowledging the Native Americans who already lived here.)
After a brief round of heckling broke out on Twitter, Tonette Walker posted a follow-up message: 
Twitter typo from Team Walker. Last post should have been 408 years. -TW

— Scott Walker (@ScottWalker) May 13, 2015
Problem is, we're not even sure how you get from "408" to "505" via typos — or even by any typical math error, either.
But to its credit, the Walker campaign has yet to delete the erroneous tweet that got this whole thing rolling — at least, they haven't deleted it as of yet.
Photo: Governor Scott Walker of Wisconsin speaking at the 2015 Conservative Political Action Conference (CPAC) in National Harbor, Maryland. (Gage Skidmore/Flickr)