Screwed By Trump Trade Policies, Voters May Reject Republicans
@EricBoehlert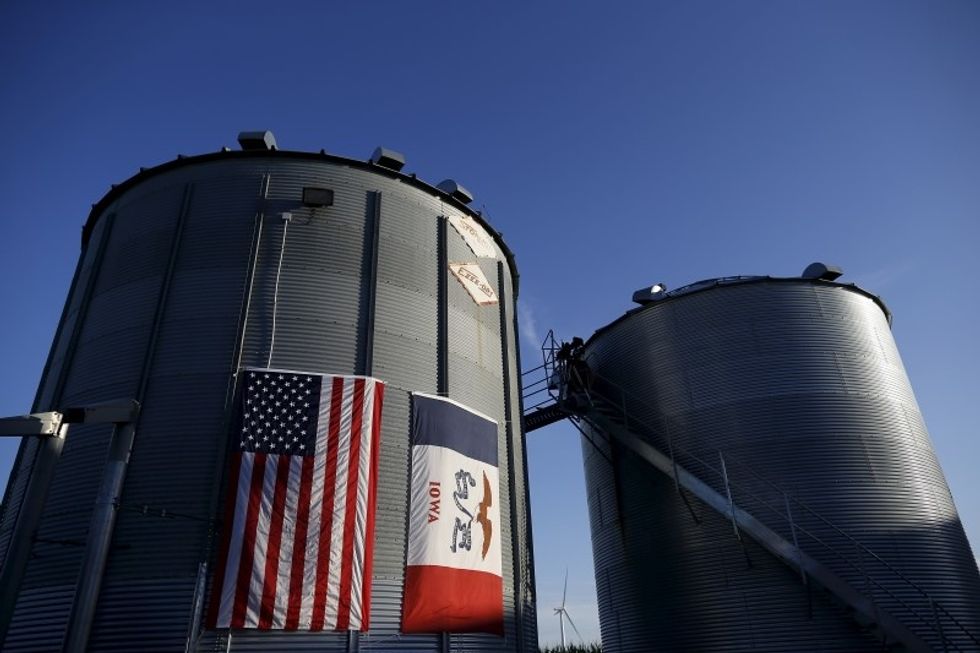 Reprinted with permission from Shareblue.com.
Fear and anger continue to mount among Midwestern Republican leaders over Trump's unfolding trade war with China. Because it is red state farmers who stand to pay a massive price for his reckless agenda.
"It's like he's microtargeting policy to screw his own supporters," one frustrated GOP strategist tells Bloomberg.
"We knew this was hanging over our heads," one Kansas farmer said. "When we heard the news, it was still just devastating to us. It's really going to put the hammer to our price prospects."
In fact, 12 of the 15 states that will likely take the biggest tariff hits are red states, according to a new analysis from the Brookings Institution.
On March 1, Trump announced new tariffs on foreign steel and aluminum. China responded by promising to impose a 25 percent tariff on more than 180 American products, including pork and potentially soybeans. Many of those goods are closely associated with states that backed Trump in 2016.
Now, frustrated red state Republicans are getting an up-close look at what it's like dealing with an erratic, illogical president. Trump has insisted that trade wars are easy to win. Incredibly, he also suggested it's farmers' patriotic duty to take this economic hit for America.
The party's reasonable fear is that anger over trade will suppress turnout among these traditionally loyal voters.
When Iowa Sen. Joni Ernst lamented that the White House doesn't understand today's global economy, that may have been one of the year's biggest understatements. After a group of farm-state Republicans met with Trump earlier this month to spell out their concerns, none of them seemed to think anything had changed for the better.
Yet some Midwestern Republicans actually remained aligned with Trump and his trade war. In Indiana, soybean farmers will be among those who pay the highest price for Trump's rash policies as China, one of the world's largest soybean importers, turns off the spigot to Hoosier harvests.
Yet when asked last week if he would "side with the president or the farmers," Rep. Todd Rokita, who is running for Senate, was clear where his loyalties lie. "Right now it's with the president," he openly declared.
Trump may have a friend in politicians like Rokita, who put party over country. But it's unlikely American farmers will remain that loyal as Trump's policies take aim at their livelihoods.
IMAGE: Grain silos are seen in Haverhill, Iowa, United States, July 18, 2015. REUTERS/Jim Young