Hannity Blasted For Airing Biden's Supportive Message To Addicted Son
@next2godwin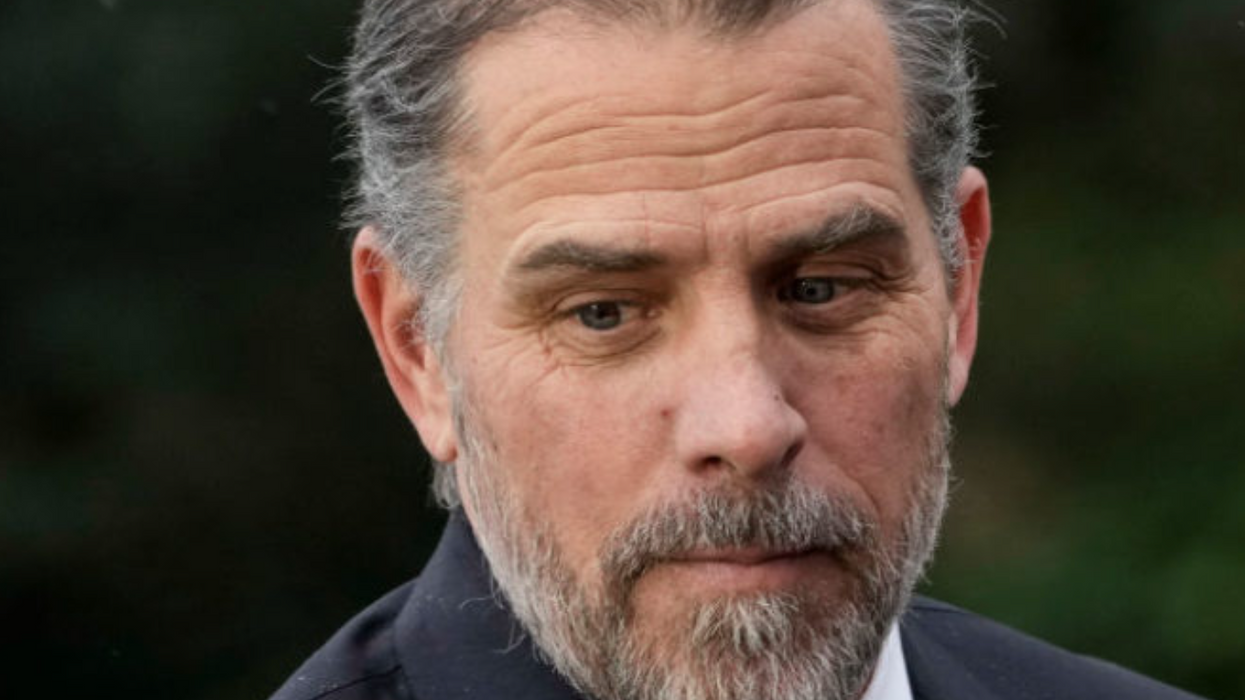 Fox News has stoked bipartisan outrage on social media for airing and mocking an emotional voicemail the president allegedly sent his son, Hunter Biden — the latest effort in the right-wing network's failing crusade to vilify the president as a criminal mastermind by any means necessary.
Late Monday, Fox News host Sean Hannity, in one of his most embarrassing segments yet, played a private voicemail President Biden sent Hunter, expressing nothing but concern and unconditional love for his son, who was struggling with substance abuse at the time.
"It's Dad. I called to tell you I love you. I love you more than the whole world, pal," Biden said, audibly tearful. "You gotta get some help. I know you don't know what to do. I don't either."
"It's actually sad," Hannity indifferently said, seemingly vilifying Biden for trying to support his son through a tough time. "By the way, replace the name Biden with Trump and imagine how the mob and the media would be covering all of this. Instead, they'd rather perpetuate one hoax after another, just like they did with the dirt Steele dossier," he added.
Twitter users slammed the host for airing the private audio in a pathetic effort to advance a political agenda, and commended the president for supporting his son through a difficult period.
The voicemail, obtained and first reported on by theDaily Mail, was allegedly sent by Biden to Hunter in October 2018, three years after a shocking loss rattled the family to its core.
The Bidens have been candid about Hunter's years-long struggle with addiction, which spiked when elder brother Beau Biden succumbed to brain cancer in 2015, a tragedy that shook the family.
In an interview last year, Hunter told CBS's Tracy Smith that his father had been unconditional and relentless in his support, phoning in almost every night to check on him.
"Well, we talk at least every night, yeah," Hunter told Smith. "Not only does he talk to me every night; he calls every one of my daughters, and he talks to each one of them every day."
"I'll tell you why," Hunter later added. "Because he, like me, knows what it's like not to be able to pick up the phone and talk to your son."
After playing the tape, Hannity told his viewers, "Now that voicemail reportedly came at the exact same time Hunter lied on a gun application to buy a handgun," appearing to question the president's credibility by showing he was close to his son three days after Hunter allegedly lied on a handgun application.
According to the Daily Mail, the gun was in Hunter's possession for about two weeks when "a dangerous incident" took place: "His lover… Hallie Biden found it in his truck on October 23 [2018] and threw it in a trash can outside local grocery store Janssens," the paper wrote.
In its reporting of Fox News' gaffe, theHuffPostnoted that "there has been no evidence to suggest" that Biden, who has remained in steadfast defense of its son, knew of the gun purchase.
"He's overcome that. He's established a new life," the President said of Hunter's past struggle in an interview with CNN's Jake Tapper on Tuesday. "I'm proud of him."