In Search Of Indie Bookstores – Southern Edition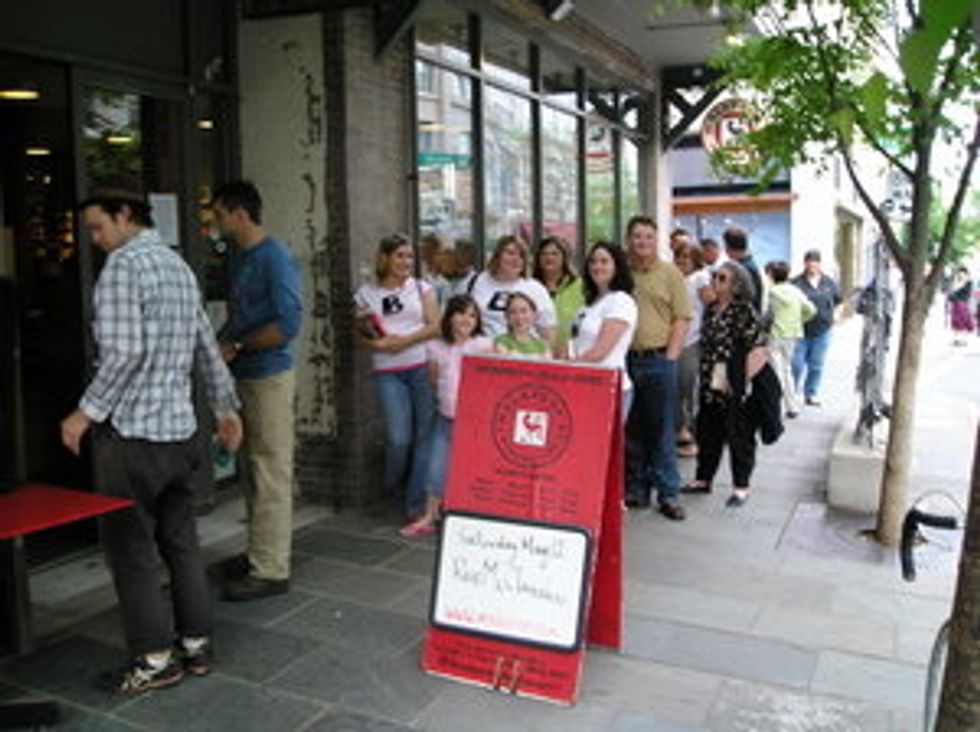 The southern United States is a world unto itself. In fact it's more than just a set of geographical locations; it's a way of life with its own food, music, accents, and history. Literature is also a big part of that life and history, and nowhere is it better represented than in the south's independent bookstores. Regardless of which southern state you visit, there's no shortage of them.
We can't do justice to each and every bookstore, but we'll point out some of the best. You can plan your own trip around these homages to the written word and southern culture by looking at the list at the Southern Independent Booksellers Alliance or at New Pages.
1. This tour starts in Baltimore, MD and the Ivy Bookshop. This locally-owned literary gem stocks a wide range of titles and focuses on promoting the local community.
2. It's no wonder that a city with perhaps more wonks and wonk wannabes per square inch than any other place in the country has some formidable bookstores, and I would be hard pressed to choose the best. But for the quintessential Washington, DC experience you have to make at least one visit to Kramer Books. It's a literary and a social institution.
3. In Richmond, VA the cozy Fountain Bookstore pays special attention to local and regional authors and has a good calendar of author events. It's obvious that this shop is a labor of love so you can count on the staff to be helpful and friendly too.
4. Emoke B'Racz, an immigrant from Hungary, founded Malaprop's Bookstore Cafe in 1982 when Asheville, NC's downtown was a wasteland. More than 30 years later, Malaprop's and Asheville are thriving (Huffington Post named it the "Hippie capital of the south"). With its well-regarded calendar of events and assiduous promotion of literary diversity, this is a place where you'll want to linger.
5. When you visit the Hub City Bookshop in Spartanburg, SC you'll see just the most visible piece of what the Hub City Writers Project – a brilliant, grass-roots literary enterprise – has accomplished in less than 20 years. This four-year-old shop is a must-stop on any author tour and is an integral part of a community that demonstrates its love of writing and those who create it in myriad ways.
6. From its name you would think A Cappella Books in Atlanta, GA is a shop dedicated to music. But although that section is one of its specialties, you'll find all manner of new and used books here, a great section of progressive titles, and a well-curated program of author events.
7. You're in for a treat when you visit the Books & Books flagship store in the Coral Gables section of Miami, FL. Founder Mitchell Kaplan is one of the eminences grises of the indie bookstore (dare I call it a) movement and a co-founder of the Miami Book Fair International. Today Books & Books has three shops in Florida, one in Grand Cayman, and one in tony Westhampton Beach on Long Island. Their author events are superb for both author and audience, and their selection and service is friendly, knowledgeable, and professional.
8. Back in the pre-internet, pre-Amazon, pre-chain bookstore days if you wanted a copy of Let Us Now Praise Famous Men by James Agee and Walker Evans you could go to the library. And if it wasn't available you could request it from inter-library loan. Or you could travel all the way to Oxford, MS to Square Books. Since 1979 this bastion of southern literature has been a centerpiece of life for the University of Mississippi, but it's also one of the best indie stores in the country with a huge local, national, and international selection. It's another must-stop for authors on tour and with good reason.
9. Leave it to a novelist to buck a trend. It was for want of a local bookstore that Ann Patchett founded Parnassus Books in Nashville, TN in 2011. Since then it has become an oasis for book lovers with its selections of all things literary, and its extensive stock of work by local authors.
10. We're going to end our tour in New Orleans where Octavia Books specializes in the bountiful literature of their hometown. This is the place to go to hear local authors talk about their work and to see a side of the city you won't find on the well-worn map of tourist sites.
Watch for the next edition of The National Memo's In Search of Indie Bookstores.
Photo: Malaprops.com