Seattle's First Pot Shop Poised To Open Tuesday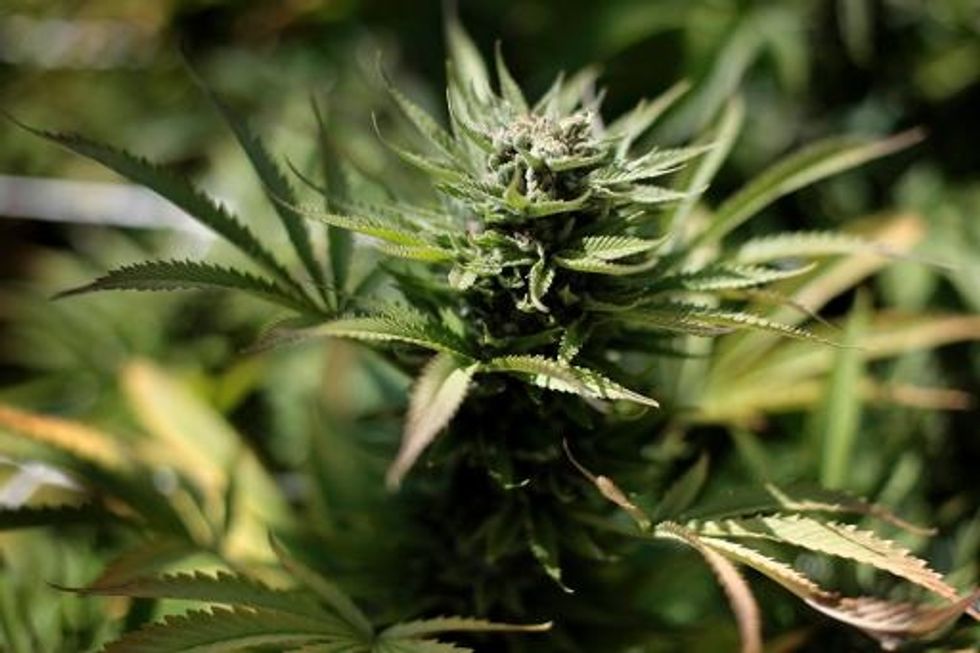 By Andy Mannix, The Seattle Times
A week before the grand opening of Cannabis City, James Lathrop paces by the conspicuously bare glass display cases in his small shop, tucked away just south of downtown Seattle.
Barring some 11th-hour business catastrophe, 10 pounds of marijuana will line these shelves Tuesday, a quantity Lathrop expects will sell out that day at $15 to $20 per gram. But until he officially receives his retail license from the state Monday, it's only glass paraphernalia and small label plates that read "Fine Jewelry," remnants from when the cases lived in a Sears department store.
One of the many nice things about the burgeoning legal marijuana business, Lathrop jokes, is he can be forthright about the intended use of these handcrafted glass pipes, some of which stand several feet high.
"These are not tobacco pipes," he says, laughing. "We should get a sign that says that."
On Tuesday, Lathrop plans to open the doors to Cannabis City and become the first marijuana retailer in Seattle. For Lathrop and other pioneers of Washington's newly legalized pot industry, cutting the ribbon marks the culmination of months of grueling preparation. Until last week, he and his business manager, Amber McGowan, worked as many as 16 hours a day to prepare the business for its first customers, as well as a two-hour state inspection, which they passed last week, he said.
"We were still doing construction the day of our inspection," he said. "This window got replaced an hour before he got here."
Meanwhile, Cannabis City's supplier, Nine Point Growth Industries in Bremerton, is hustling to get 30 pounds of marijuana ready to go out the door for Lathrop and several other retailers around the state also expecting to open next week.
Customers are allowed under the law to buy up to an ounce at a time. But because the demand is likely to be so high the first day, Nine Point has been working around the clock since Monday measuring all 30 pounds into 2-gram bags so more buyers will have a chance to partake in the historic day, said Greg Stewart, CEO of Nine Point.
"That is all that I had available," he said. "I could literally sell as much as I had right now. If I had 10 times as much I'd be able to sell it."
Road to Cannabis City
For Lathrop, being among the first to navigate Washington's new marijuana laws was daunting from the beginning.
Before he could even be eligible for the licensing lottery, he had to secure a location. Marijuana retailers can't be within 1,000 feet of a school, playground, recreation center, child-care center, public park, public transit center, library, or arcade.
And landlords at some properties that did work were hesitant to take him on as a tenant. Lathrop said about 10 people turned him down before he found the rundown, 620-square-foot space near Fourth Avenue South and South Lander Street, which he began renting in November.
Cannabis City has since hired 15 staff members, including security guards who will check IDs and manage the line when the shop first opens. Lathrop also installed 11 cameras — eight inside, three outside — and an advanced alarm system.
But simply getting the shop staffed and up to code wasn't enough, Lathrop said. "We had to make it cool."
There was no specific template for "cool," and some of Lathrop's ideas were subtle. The wood paneling on the wall and the floor planks, for example, are angled exactly 60 degrees. After adding the 360 degrees of a circle, he explained, that makes them 420 degrees.
This was so important to Lathrop that when the carpenter installed half of the floor at 45 degrees, Lathrop made him tear it up and start over, he said.
Finding a supplier that would be ready to ship for Cannabis City's opening was no easy task. McGowan sent about 30 letters to suppliers before she found Nine Point, she said.
Lathrop can't officially file the order with Nine Point until he's received his license, which he's told he will get via email Monday, but he doesn't know exactly when. To comply with the state's policy, Nine Point then has to quarantine the pot for 24 hours before shipping — a measure that will allow regulators to keep tabs on shipments as the industry continues to grow, said Brian Smith, spokesman for the Liquor Control Board.
So if Lathrop's license doesn't come until Monday afternoon, Cannabis City won't have pot for sale until Tuesday afternoon.
Lathrop said he plans to open his store at "high noon" and hopes the weed has arrived by then, though he said that could change Monday if the license comes in later.
Sales will be in cash, and there's an ATM in the shop.
Per the state inspector's orders, they have to obscure the glass display cases that will hold the marijuana. As part of the state's policy, retailers can't place marijuana in view of passers-by. Though the windows are already blurred, the inspector feared wandering eyes would still be able to catch a glimpse of the product from the sidewalk if the door was opened, Lathrop said.
But aside from a few small alterations and a little red tape, Cannabis City is ready.
"We just need the cannabis to get on the shelves," McGowan said.
AFP Photo/Desiree Martin
Interested in national news? Sign up for our daily email newsletter!