Second GOP Congressman Indicted — This Month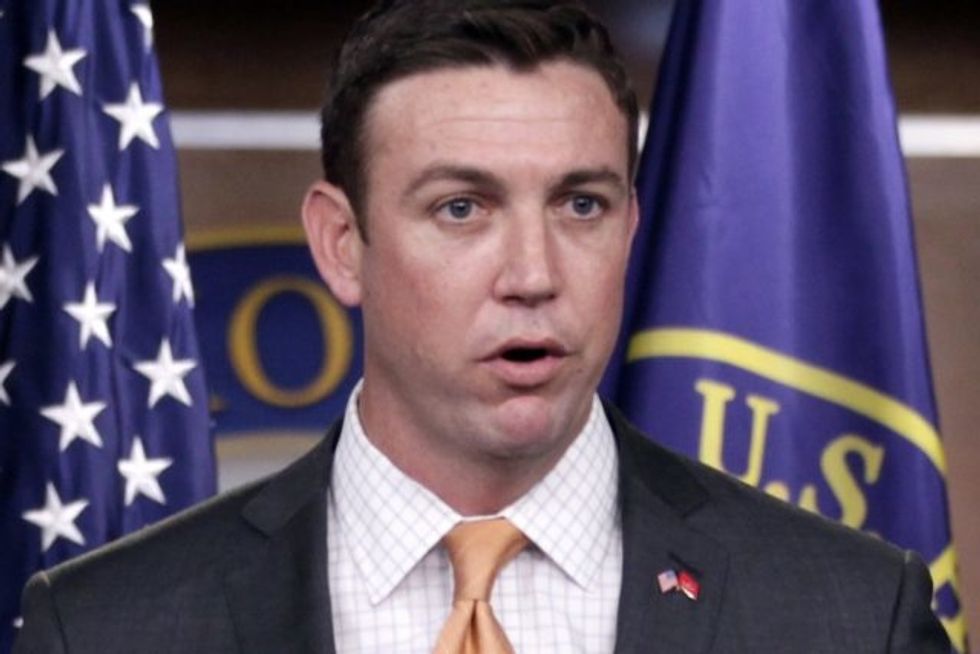 Reprinted with permission from Shareblue.
Rep. Duncan Hunter (R-CA) and his wife were indicted in federal court for filing false campaign finance reports and illegally using more than $250,000 in campaign funds. Hunter is the second Republican congressman indicted in federal court this month, following Rep. Chris Collins from New York.
Collins was indicted Aug. 8 for insider trading.
Hunter and Collins were the first two members of Congress to endorse Trump's campaign for president.
According to a Department of Justice statement, the 48-page indictment details activities that happened between 2009 and 2016. According to the indictment, Hunter and his wife illegally used campaign funds for family vacations to Italy and Hawaii, as well as to pay for domestic and international travel for almost a dozen relatives.
Hunter also mischaracterized purchases on his Federal Election Commission filings. For example, family dental bills illegally paid for with campaign contributions were listed "charitable contributions." When Hunter took his family to see Riverdance at the San Diego Civic Center, the expense was listed as "San Diego Civic Center for Republican Women Federated/Fundraising."
Hunter and his wife also falsely listed tuition for their children's school as "charitable contributions."
Earlier this year, Hunter cast blame on his wife, who also served as his campaign manager, for the unusual campaign spending.
According to CNN, many Hunter allies believe he will continue his campaign as he addresses the charges.
Collins also initially said he would continue his bid for re-election, before later suspending his campaign.
Hunter's indictment comes the same day that Trump's former personal lawyer, Michael Cohen, pleaded guilty in federal court to eight counts of breaking the law, with some of those instances at the behest of Trump. Also on the same day, Trump's former campaign chairman, Paul Manafort, was convicted in federal court on eight counts revolving around tax evasion.
Democrat Ammar Campa-Najjar is running against Hunter in California's 50th Congressional District. She is a former Department of Labor staffer from the Obama administration. According to CNN, Campa-Najjar has regularly raised more campaign funds than the embattled Hunter.
A spokesperson for the California Secretary of State's office released a statement saying there is no a process to remove Hunter's name from the ballot.
Cook Political Report has already moved the race from "Solid Republican" to "Likely Republican" in light of the indictment, and says the race may get more competitive.
Published with permission of The American Independent.