Secret Service Intercepts Bombs Sent To Obamas, Clintons
@alexvhenderson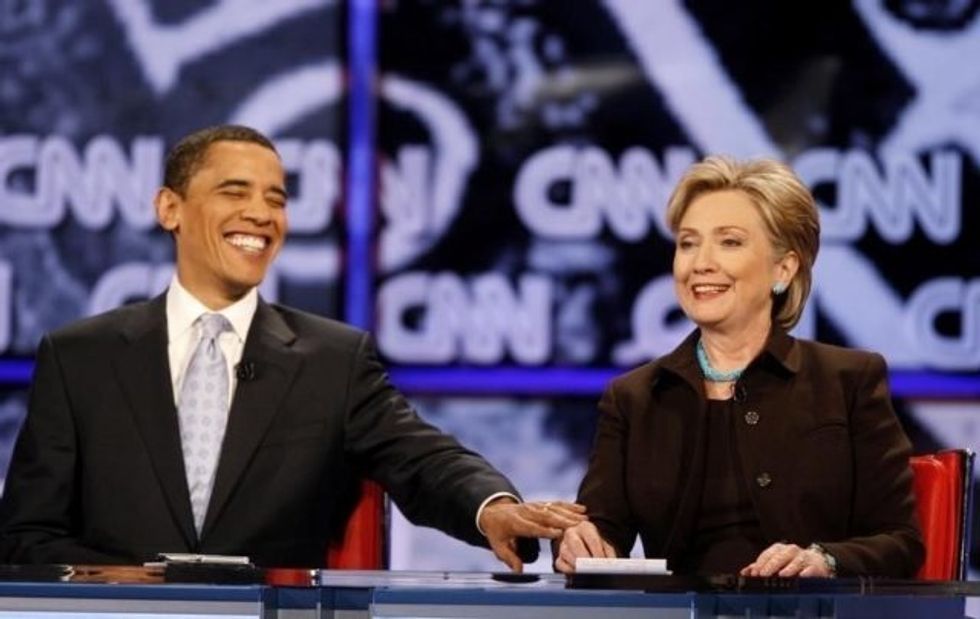 Reprinted with permission from AlterNet.
Explosive devices have been found in mail sent to the offices of former President Barack Obama and 2016 presidential candidate and former Secretary of State Hillary Clinton, according to the U.S. Secret Service.
The devices, law enforcement said, were similar to a device found on Monday, October 22 at the home of billionaire investor George Soros.
The U.S. Secret Service has issued a formal statement, saying that "late on October 23, 2018," it "recovered a single package addressed to Former First Lady Hillary Clinton in Westchester County, New York. Early this morning, October 24, 2018, a second package addressed to Former President Barack Obama was intercepted by Secret Service Personnel in Washington, DC."
The Secret Service, in its official statement, went on to say that "the packages were immediately identified during routine mail screening procedures as potential explosive devices and were appropriately handled as such. The protectees did not receive the packages; nor were they at risk of receiving them."
The Secret Service added that it "has initiated a full scope criminal investigation that will leverage all available federal, state and local resources to determine the source of the packages and identify those responsible."
Alex Henderson is a news writer at AlterNet and veteran political journalist. His work has also appeared in Salon, Raw Story, Truthdig, National Memo, Philadelphia Weekly, Democratic Underground, L.A. Weekly, MintPress News and many other publications. Follow him on Twitter @alexvhenderson.