Secret Service Investigating Incident At Trump Rally: White House
@reuters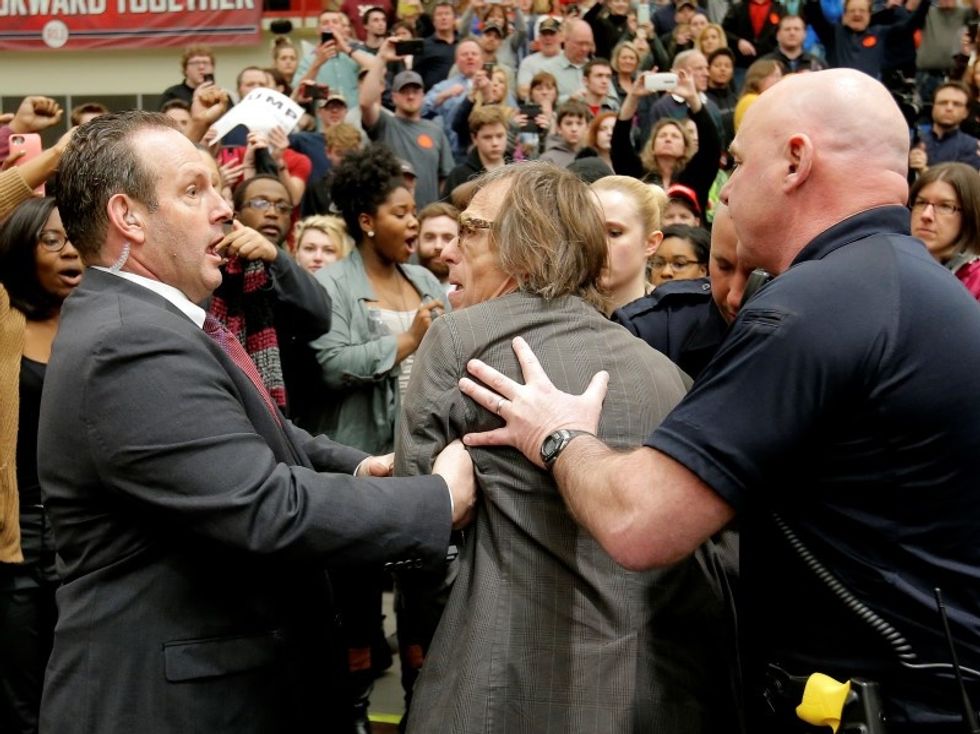 WASHINGTON (Reuters) – The Secret Service is investigating a confrontation between a Time magazine photographer and a Secret Service agent at a rally for Republican presidential candidate Donald Trump in Virginia, the White House said on Tuesday.
"The Secret Service is working with local law enforcement to try to get to the bottom of what exactly happened," White House spokesman Josh Earnest told reporters during a briefing. "The leadership of the Secret Service has indicated that they'll take appropriate steps based on the conclusion of that investigation."
The rally on Monday was interrupted by protesters, including some from the Black Lives Matter movement. A photographer who was trying to document their removal from the rally was grabbed by the neck and shoved to the ground by a U.S. Secret Service agent.
(Reporting by Clarece Polke; Editing by Mohammad Zargham)
Photo: Photographer Christopher Morris is removed by security officials as Donald Trump speaks during a campaign event in Radford, Virginia February 29, 2016. REUTERS/Chris Keane