Secret Service Agents Furious Over Trump's Disregard For Their Health And Safety
@LauraClawson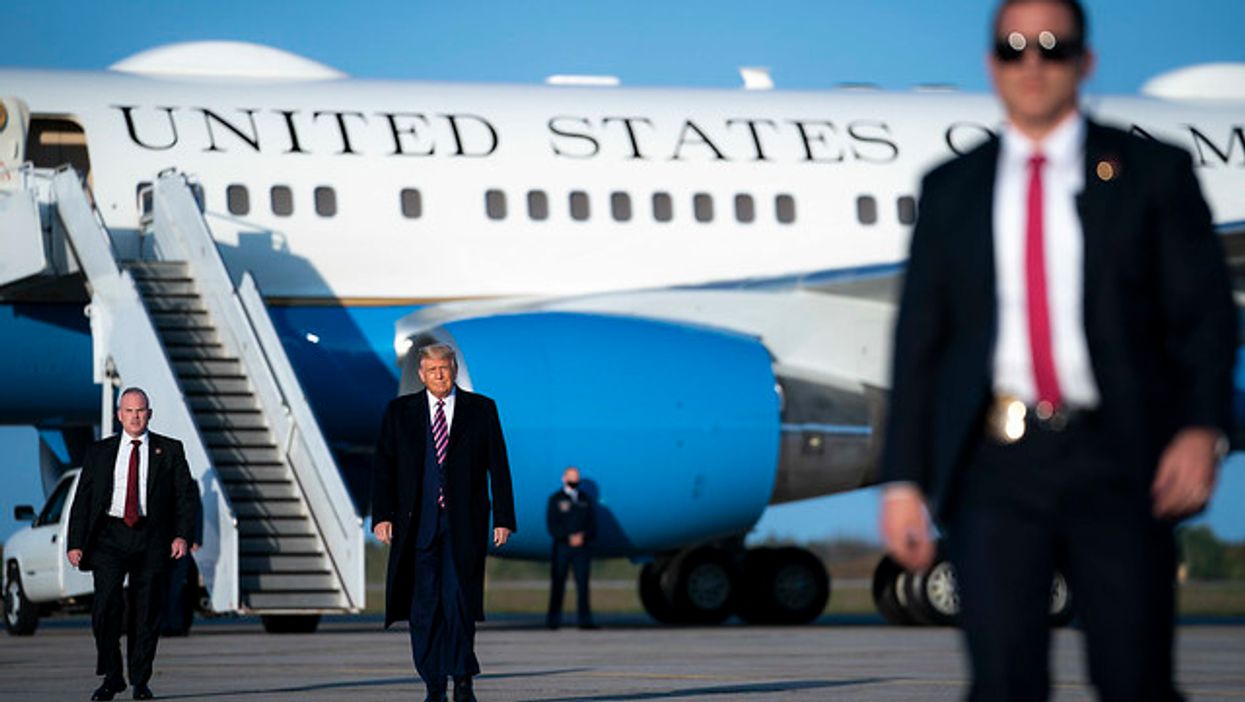 Official White House Photo by Tia Dufour
The Secret Service isn't saying how many of its agents have tested positive for COVID-19 or been forced to quarantine, but in private, agents are angry at Donald Trump's contempt for their health and safety.
"He's never cared about us," one agent told a confidant who in turn told The Washington Post. "This administration doesn't care about the Secret Service," another said in an internal discussion group also reported by the Post. "It's so obvious."
---
"Former Secret Service agents said it was unheard of for agents to openly complain about their president but that some currently in the ranks had become convinced during the pandemic that Trump was willing to put his protectors in harm's way," the Post further reports.
Trump has put everyone around him in danger through his refusal to wear masks and require it of his staff and attendees at his events.
Now, his campaign is trying to put the Democratic vice presidential nominee, Sen. Kamala Harris, in harm's way. While the Biden campaign is pushing for at least 12 feet of space between Harris and Mike Pence in their debate scheduled for next week, Pence's people want to stick with the previously planned seven feet, which is in no way enough to be safe for people spending a long time talking indoors. So far, the Commission on Presidential Debates is sticking with the unsafe seven feet, despite the lessons of this week, with Trump starting to show symptoms of COVID-19 just a day after shouting at Joe Biden throughout a 90-minute debate.
The pattern is clear. Donald Trump and his enablers don't care about anyone else's safety. This week, we've seen that not caring about other people can reach out and bite Trump himself, but the disregard for others continues.