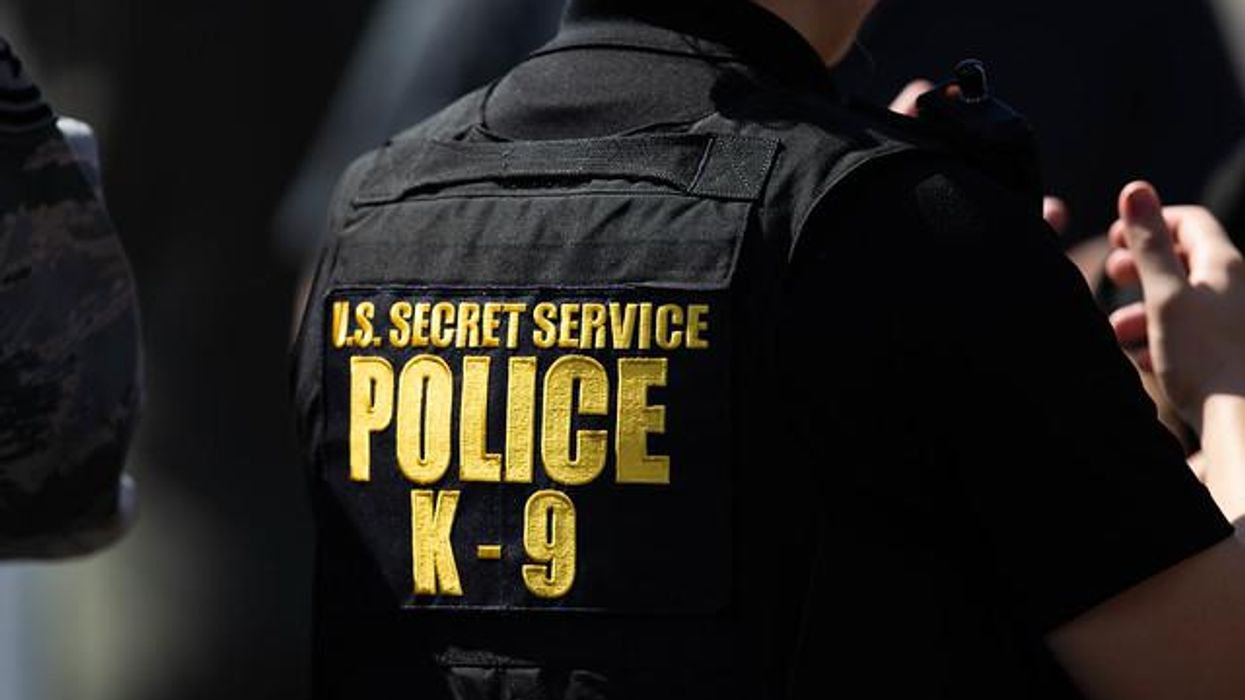 Department of Homeland Security Inspector General Joseph V. Cuffarti has filed a lawsuit against the leaders of an ongoing probe into the agency's top watchdog's alleged role in "missing Secret Service text messages from the January 6" insurrection, The Washington Post reports.
The two-year investigation, according to the Post, "has paralyzed" Cuffarti's office," leaving him "alienated from the watchdog community," and has even sparked "calls for President Joe Biden to fire him."
The news outlet reports: "The president has signaled that he intends to stay out of the process until the panel from the Council of the Inspectors General on Integrity and Efficiency (CIGIE) completes its work. When a federal watchdog is accused of misconduct and the organization decides that it warrants attention, another inspector general is assigned to investigate, under a system set up by Congress."
Regarding Cuffarti's lawsuit, the Post reports:
The lawsuit, an unusual broadside against the federal watchdog community by one of its own, accuses the panel of exceeding its authority and of 'illegal interference' in the operations of one of the government's largest oversight offices.
It has set off hand-wringing and anger in the inspector general community. CIGIE leaders met by Zoom on Wednesday to discuss how to proceed and notified the Justice Department, which will represent them.
The Interceptreported last year that Secret Service messages "went missing after oversight investigators requested them."
Matt Miller, former chief spokesperson for the Department of Justice, said during a 2022 MSNBC, the incident is "very serious." He emphasized, "It's obviously completely indefensible by the Secret Service," noting, "Secret Service, in addition to protecting the president and other dignitaries, is also a law enforcement agency that conducts investigations and demands that subjects under investigation turn over emails and other documents. So, if there's anyone you ought to expect to honor a document preservation request, it is a law enforcement agency."
In July 2022, the House Select Committee on January 6 requested "a new inspector general be appointed to lead an investigation," according to NPR.
"Inspector General Cuffari is required by law to 'immediately' report problems or abuses that are 'particularly serious or flagrant,'" Reps. Bennie Thompson (D-Miss.) and Carolyn Maloney (D-NC) wrote in the letter of request. "Yet, Inspector General Cuffari failed to provide adequate or timely notice that the Secret Service had refused for months to comply with DHS Office of Inspector General (OIG) requests for information related to the January 6 attack and failed to notify Congress after DHS OIG learned that the Secret Service had erased text messages related to this matter."
The Post also reports:
Cuffari's 173-page complaint filed this week in U.S. District Court for the Eastern District of Virginia discloses that investigators from CIGIE's Integrity Committee recently told Cuffari and Fredericks that 'alleged deletions of the U.S. Secret Service text messages which referenced the events of January 6, 2021' are a new subject of their probe. The lawsuit denies that any official in the inspector general's office 'has any control over the Secret Service or over where texts by members of that organization go.'
Per the Post, Rep. Thompson said in a statement regarding the lawsuit, "CIGIE's congressional mandate is not only to develop policies for offices of inspectors general, but to promptly investigate allegations of wrongdoing made against inspectors general or their staff. It must be allowed to do its job."
Reprinted with permission from Alternet.