Sen. Feinstein Reminds Republicans: You Blocked Garland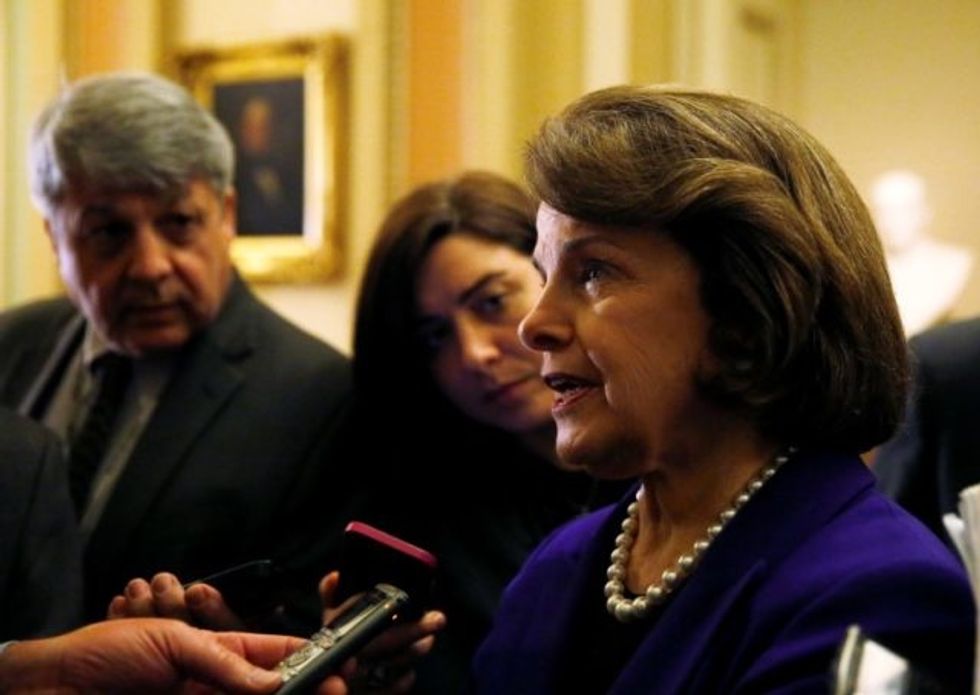 Reprinted with permission from Shareblue.
Sen. Dianne Feinstein (D-CA) called out Senate Republicans as they continue to try to ram through the nomination of prospective Supreme Court justice Brett Kavanaugh.
In her speech before the Senate Judiciary Committee, Feinstein laid out how Republicans had railroaded the nomination of Obama nominee Merrick Garland, refusing to hold even a single hearing on his nomination.
Feinstein explained: "We know what happened with the prior nominee, the last one President Obama presented to us. He never even got a meeting, he never got a hearing, he never got a vote, and now, the rush to judgment and the inability to really have a civil and positive process ends up being the result."
Senate Republicans have been under fire for pushing forward with the nomination, even as thousands of documents detailing Kavanaugh's past have been blocked from scrutiny.
Despite the far-reaching effect of a Supreme Court justice, Republicans are working overtime to push through Kavanaugh.
As Feinstein pointed out, their actions would be suspect under normal circumstances. But coming after a full-on blockade of Garland, the actions of the Republicans in the Senate are even more beyond the pale.
But no matter how bad it looks, Senate Republicans are locked on pushing their man through.
Published with permission of The American Independent.