Sen. Mark Udall Apologizes For Invoking Slain U.S. Journalists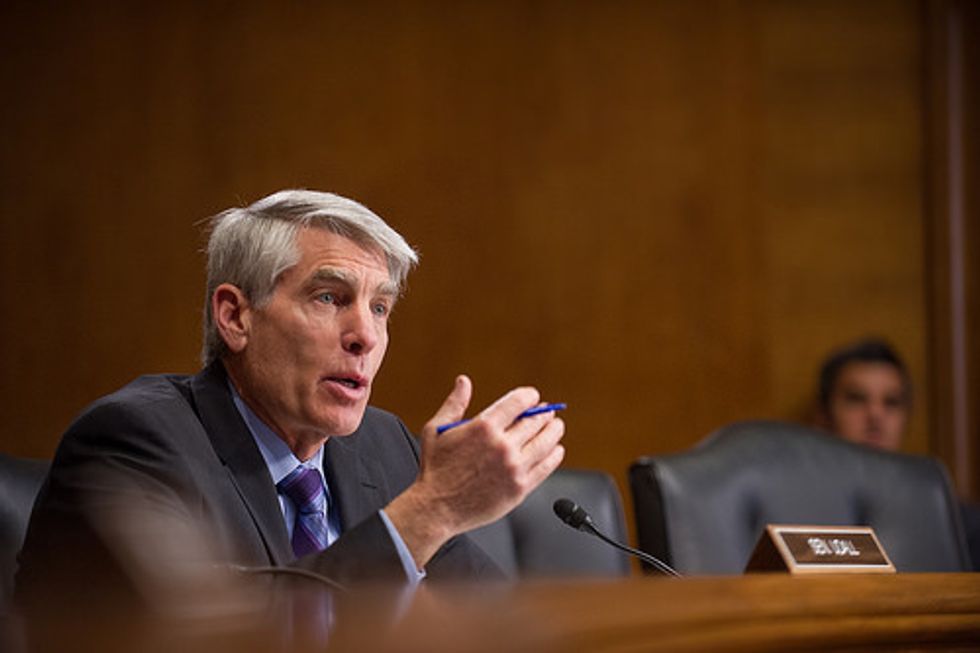 By Kurtis Lee, Los Angeles Times
Sen. Mark Udall (D-C0) on Monday apologized for invoking the names of two American journalists who were recently beheaded by Islamic State militants as he argued in a debate over the weekend.
"Steve Sotloff and James Foley would tell us, don't be impulsive," Udall said Saturday at a town-hall-style debate against Republican Rep. Cory Gardner in Grand Junction, Colo. "Horrible and barbarous as those executions were, don't be impulsive, come up with a plan to knock ISIL back." ISIL is a former abbreviation of the militant group.
Udall, who is vying for a second term and faces a formidable challenge from Gardner in a one of the country's most competitive Senate midterm contests, got blowback for the comments when video of the debate surfaced Monday.
Gardner, who didn't call out Udall on the comments at the debate, joined a chorus of Republicans on Monday who castigated the senior senator, saying his statements were "deeply troubling."
"Americans have watched in horror in recent weeks as two of our fellow countrymen have been brutally executed by terrorists, and it's outrageous that Sen. Udall would put words into the mouths of dead Americans," Gardner said in a statement.
Sotloff and Foley were killed in recent weeks by Islamic State militants. Since early August the United States has conducted more than 140 airstrikes on militant targets in Iraq. President Barack Obama is set to address the nation Wednesday to outline a broader offensive against Islamic State militants.
Udall, who sits on the Senate Intelligence Committee, said Monday in an apology statement that his intent was to "emphasize the importance of taking the right next steps as we confront this serious threat."
"When addressing ISIL during this weekend's debate, I should not have invoked the names of James Foley and Steven Sotloff. It was inappropriate and I sincerely apologize," Udall said. "It is critically important for the United States, our allies and countries in the region to beat back ISIL. These terrorists are a serious threat to U.S. interests and allies in the Middle East, and Americans are counting on their leaders to get this right."
A recent Marist survey gave Udall a 48 percent to 42 percent lead over Gardner with less than two months until Election Day. Other nonpartisan polls released since July have shown Udall with slight advantages over Gardner.
Photo: Mark Udall via Flickr
Interested in U.S. politics? Sign up for our daily email newsletter!