Senate Committee Sets Vote On Iran Deal Approval For April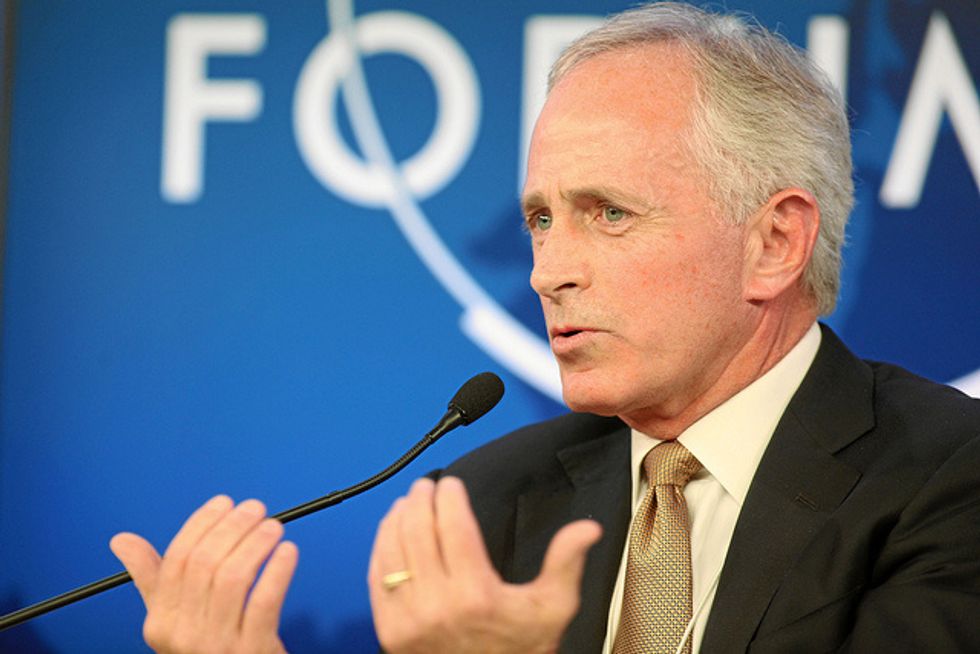 By Justin Sink, Bloomberg News (TNS)
WASHINGTON — A Senate panel will wait until after a deadline this month elapses on a deal with Iran over its nuclear program to vote on legislation allowing Congress to review and approve a final agreement.
The Foreign Relations Committee will vote on the measure on April 14, said committee chairman Bob Corker, a Tennessee Republican, and the panel's top Democrat, Robert Menendez of New Jersey, in a joint statement on Thursday.
"We have been working together very closely to ensure we have the strongest vote possible on the Iran Nuclear Agreement Review Act and to achieve that result, we have agreed to a markup of the bill" in the committee on April 14, the senators said.
The move may win additional Democratic support for the legislation. The White House has said President Barack Obama would veto the proposed bill, which then would require a two-thirds vote in each chamber to override.
The U.S. and five other world powers are negotiating with Iran, with a goal of agreeing on a framework by the end of March and a detailed agreement by the end of June. Iran would freeze its nuclear program in exchange for sanctions relief.
The White House has lobbied against the Senate bill, which would require the administration to wait 60 days before suspending any sanctions against Iran.
During that 60-day period, lawmakers would have the opportunity to approve, reject or take no action on the deal. The administration would also be required to provide regular assurances that Iran had not breached any provisions in the agreement.
Over the weekend, White House Chief of Staff Denis McDonough sent Corker a letter saying the White House was worried the legislation could jeopardize the negotiations, but that the administration would work to share details of any accord with Congress.
"Passing this kind of legislation would interfere in the negotiations, and it would be a piece of legislation both that we would encourage members of Congress in both parties, frankly, to not support," White House Press Secretary Josh Earnest told reporters Thursday.
Photo: Senate Foreign Relations Committee Chairman Bob Corker (R-TN) (World Economic Forum/Flickr)