Senate Confirms Ashton Carter As New Defense Secretary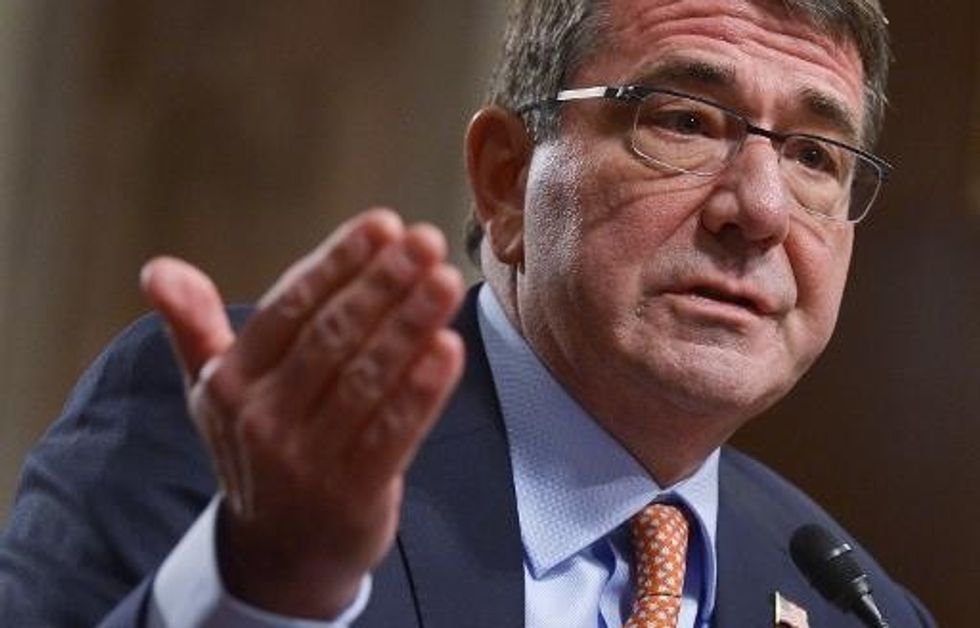 By W.J. Hennigan, Tribune Washington Bureau (TNS)
WASHINGTON — The Senate voted overwhelmingly Thursday to approve the nomination of Ashton B. Carter, a former senior Pentagon official, as President Barack Obama's fourth secretary of defense.
Carter, 60, will take over the Pentagon as the administration steps up the air war against Islamic State militants in Iraq and Syria, officials consider slowing the withdrawal of U.S. troops from Afghanistan, and a new round of across-the-board spending cuts loom.
Carter, who will be sworn in next week, has worked under both Democratic and Republican presidents. He won unanimous support earlier this week from the Senate Armed Services Committee.
His easy sail through the confirmation process in the Republican-led Congress stands in stark contrast to his predecessor, Chuck Hagel, a former Republican senator who saw his nomination blocked for nearly two weeks two years ago after he stumbled in his confirmation hearings.
Hagel announced plans to resign on Nov. 24 under pressure from the White House. Hagel, who will stay in the job until Carter is sworn in, has not disclosed his plans after he leaves the Pentagon.
During his confirmation hearing, Carter decried the "malignant and savage terrorism" of Islamic State militants, warned of Iran's expanding influence across the Middle East and called for an end to the congressionally mandated spending cuts known as sequestration.
Carter also said he was "very much inclined" to provide weapons and ammunition to Ukrainian government forces fighting Russia-backed separatists in eastern Ukraine, signaling a possible shift in administration policy.
In a White House news conference on Monday, Obama said for the first time that he was considering supplying arms to Ukraine. But he said he had not made a decision and listed reasons why he might oppose deepening the U.S. involvement.
The issue may be moot, however, if a cease-fire deal announced Thursday in Minsk, Belarus, leads to a peaceful resolution of the conflict.
Carter's immediate focus will be military operations against Islamic State in Iraq and Syria, as well as renewed violence in Afghanistan. The military is also trying to deploy additional forces to Asia and the Western Pacific, partly to counterbalance China.
Carter first joined the Pentagon in 1981 under President Ronald Reagan as a technical analyst. A decade later, President Bill Clinton named him assistant secretary of defense for international security policy, where he worked to ensure that the former Soviet nuclear weapons stockpile did not fall into the hands of potential terrorists or rogue states.
Carter left the Pentagon in 1996. He returned in 2009 to serve in the department's No. 3 slot as the chief weapons buyer, working on the $400-billion F-35 Joint Strike Fighter program. He was named deputy secretary in 2011 but left again after Obama picked Hagel to succeed Leon E. Panetta.
AFP Photo/Mandel Ngan