Senate Health Care Bill Would Leave 22 Million Without Insurance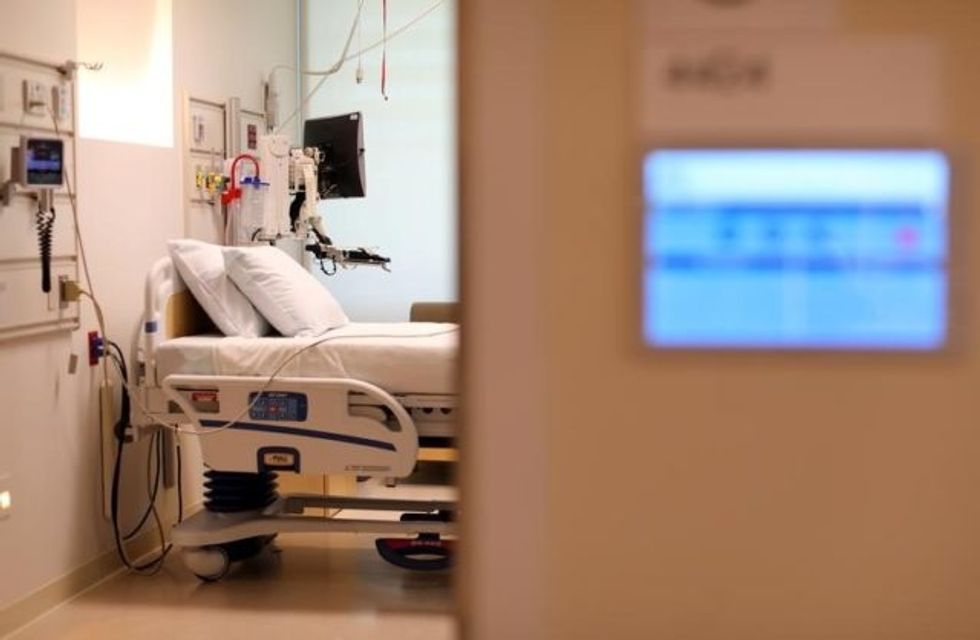 By Yasmeen Abutaleb and Susan Cornwell
WASHINGTON (Reuters) – Twenty-two million Americans would lose insurance over the next decade under the healthcare bill drafted by U.S. Senate Republicans, a nonpartisan office said on Monday, an assessment that will likely make it more difficult for the already-fraught legislation to win support for speedy passage.
The Congressional Budget Office's assessment complicates the task ahead for Senate Majority Leader Mitch McConnell, who must find a way to reconcile the demands of moderate Republicans concerned about people losing their insurance and conservative senators who say the bill does not do enough to repeal Obamacare.
Several moderates Republicans, including Susan Collins of Maine, have already said they could not support a bill that resulted in tens of millions of people losing their insurance.
The CBO estimated that in 2026 49 million people would be uninsured under the Senate bill, compared with 28 million under the current law. It also estimated that the Senate bill would decrease the budget deficit by $321 billion over 2017-2026.
The CBO score is likely to amplify criticism from industry groups such as the American Hospital Association and American Medical Association, which said earlier on Monday that the Senate's bill violated the doctors' precept of " first, do no harm."
President Donald Trump and his fellow Republicans in Congress have been pushing to repeal and replace Obamacare, Democratic former President Barack Obama's signature domestic legislation.
Republican leaders want to hold a vote on the bill before the July 4 recess that starts at the end of this week. Republicans have only a 52-seat majority in the 100-seat Senate, so McConnell can lose just two Republican senators, relying on Vice President Mike Pence to cast the tie-breaking vote. No Democratic senators have said they would back the bill.
Earlier on Monday, Republicans released changes to their healthcare bill, adding a measure that would penalize people who let their insurance coverage lapse for an extended period, following criticism that the original bill would result in a sicker – and more expensive – insurance pool.
The original Senate bill had dropped the Obamacare penalty on those who do not have insurance. Experts had warned that canceling the fine could lead to a sicker pool of people with insurance, because young and healthy people would not face consequences for failing to purchase insurance.
The revised bill would impose a six-month waiting period for anyone who lets their health insurance lapse for over 63 days and then wants to re-enroll in a plan in the individual market.
The version of a healthcare bill passed by the Republican-majority House of Representatives last month includes a provision also aimed at those who let their insurance lapse for more than 63 days, allowing insurers to charge a 30 percent penalty over their premium for one year.
Under Senate rules, the bill must replicate savings projected in a House version of the legislation that passed last month. The CBO found that the Senate bill saved more than the House, clearing one critical hurdle.
Democrats have assailed the Republican healthcare proposals, and Senate Democratic Leader Chuck Schumer strongly criticized the new waiting-period provision, saying in a statement that tens of millions of Americans experience a gap in their healthcare coverage every year because of job losses or temporary financial problems.
The provision "would pour salt in that wound, locking American families out of health insurance for even longer, thanks to this six-month ban provision," Schumer said.
The American Medical Association said it was especially concerned with a proposal to put the Medicaid healthcare program for the poor on a budget, saying this could "fail to take into account unanticipated costs of new medical innovations or the fiscal impact of public health epidemics, such as the crisis of opioid abuse currently ravaging our nation."
At least four conservative Republicans – Senators Ted Cruz, Rand Paul, Ron Johnson and Mike Lee – have expressed opposition to the original draft legislation, saying it does not go far enough in repealing Obamacare.
Moderate Republican Senator Dean Heller said on Saturday that he could not support the Senate bill as written, and some other moderates have either withheld judgment or expressed doubts about replacing Obamacare with legislation that is similar to the House version.
They are concerned that the party's approach to healthcare would cause too many people, especially those with low incomes, to lose health coverage. The CBO estimated the House bill would cause 23 million people to lose insurance.
Republicans have targeted Obamacare since it was passed in 2010, viewing it as costly government intrusion and saying that individual insurance markets are collapsing. The legislation expanded health coverage to some 20 million Americans, through provisions such as mandating that individuals obtain health insurance and expanding Medicaid.
As he did during the House negotiations, Trump has personally pushed for a Senate bill, calling fellow Republicans to mobilize support.
White House spokesman Sean Spicer said on Monday that Trump had talked over the weekend to Cruz, Paul and Johnson, as well as Senator Shelley Moore Capito, "and I think several others."
A spokesman for Paul said the senator and Trump had a "productive call" and that Paul was open to working with the president and Senate colleagues on improving the bill.
America First Policies, a political group run by former Trump campaign staffers, said it would air healthcare-related attack ads against Heller, who faces a competitive re-election race next year. "Why did @SenDeanHeller lie to voters about #RepealAndReplace? He's now with @NancyPelosi. NOT GOOD! #HellerVotesYes," the group tweeted on Monday, referencing Representative Nancy Pelosi, the top House Democrat.
Health insurance companies have expressed concern about the bill's plan to cut Medicaid and the impact on state governments as well as the prospect of losing Obamacare's mandate on individuals to buy insurance.
Insurer Blue Cross and Blue Shield said in a statement on Monday that it was encouraged by the steps in the revised bill to make the individual insurance market more stable, including strong incentives for people to stay covered continuously.
If the Senate passes a bill, it will either have to be approved by the House, the two chambers would have to reconcile their differences in a conference committee, or the House could pass a new version and bounce it back to the Senate.
(Writing by Richard Cowan and Frances Kerry; Additional reporting by Richard Cowan, Eric Walsh, Susan Cornwell and Amanda Becker; Editing by Leslie Adler)