Senate Leaders Agree To Weak Filibuster Reforms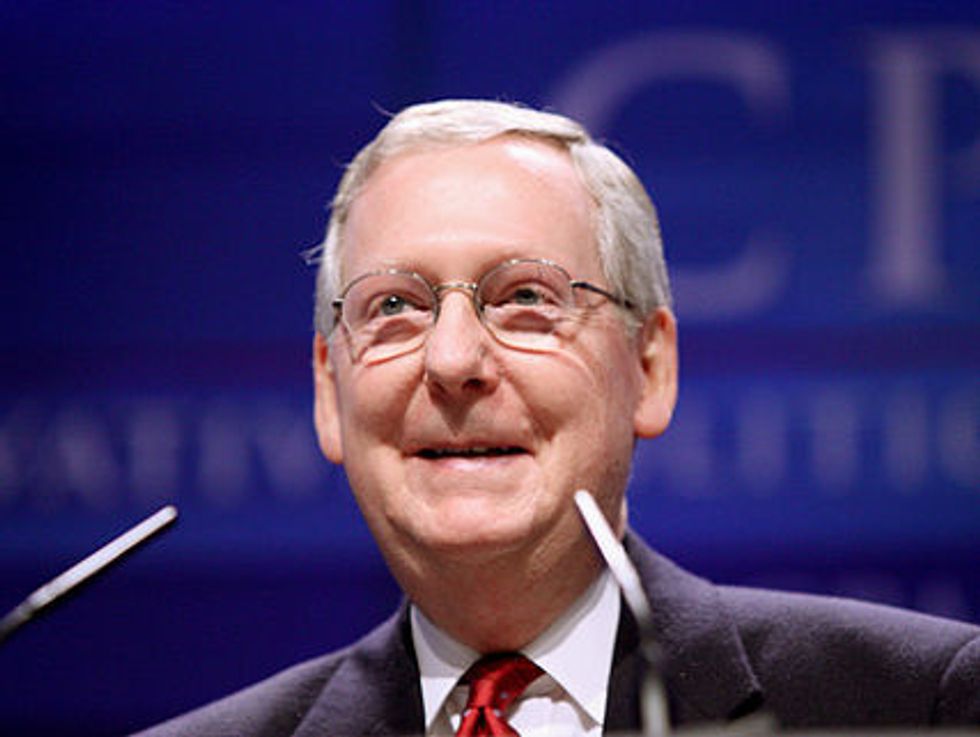 The good news is that the Senate could not be more dysfunctional than it has been in the last four years, when the Republican minority used the rules of the body to wage an unprecedented campaign of obstruction. The bad news is that it appears that the Senate will only improve slightly in the near future, if at all.
Senators seeking to block a bill will not be required to perform "talking" filibusters or gather the 41 votes needed to filibuster a bill, according the outline of the deal reached between Senate Majority Leader Harry Reid (D-NV) and Minority Leader Mitch McConnell (R-KY).
However, the number of filibusters and cloture votes to break those filibusters may be reduced by a few key procedural changes. In exchange for allowing the minority to offer three amendments, Republicans have agreed not to filibuster bills during the motion to proceed. The deal also shortens the debate time on nominations and reduces the wait time between cloture votes on candidate and nomination votes from 30 to two hours.
Basically, both sides agreed to a few parliamentary tweaks that may break through the backlog of federal judicial nominees, which has reached "emergency" status in some districts.
Reid had threatened to go "nuclear" and pass more significant reforms with only 51 votes. He backed off this option for the same reason Republicans refused to use what has also been called the "Constitutional" option in the mid-2000s, for fear that Democrats could experience retaliation if they ever ended up in the minority.
A top Democratic aide conjured liberal nightmares when he told the Huffington Post, "Everybody was so focused on the filibuster, but as you know, there were a lot of Dems who really felt uncomfortable going there. Let's face it, if not for 60, then Roe v. Wade might be dead and Social Security would be private accounts."
However, Bush's Social Security privatization plan never even got a vote in a Republican House and overturning Roe would likely require a Constitutional amendment, thus a two-thirds majority of the Senate.
Senate aides offered conflicted assessments of the deal, with those supporting wider reforms expressing pessimism and those close to Reid saying the leader got nearly everything he wanted.
The reform group Fix the Senate called the deal a "missed opportunity," while praising the work of senators Jeff Merkley (D-IA), Tom Harkin (D-IA) and Tom Udall (D-NM), who helped force Reid to push for the marginal reforms that have been achieved.
 Photo credit: Gage Skidmore via Flickr.com