Senate Rejects Stronger Military Sexual Assault Bill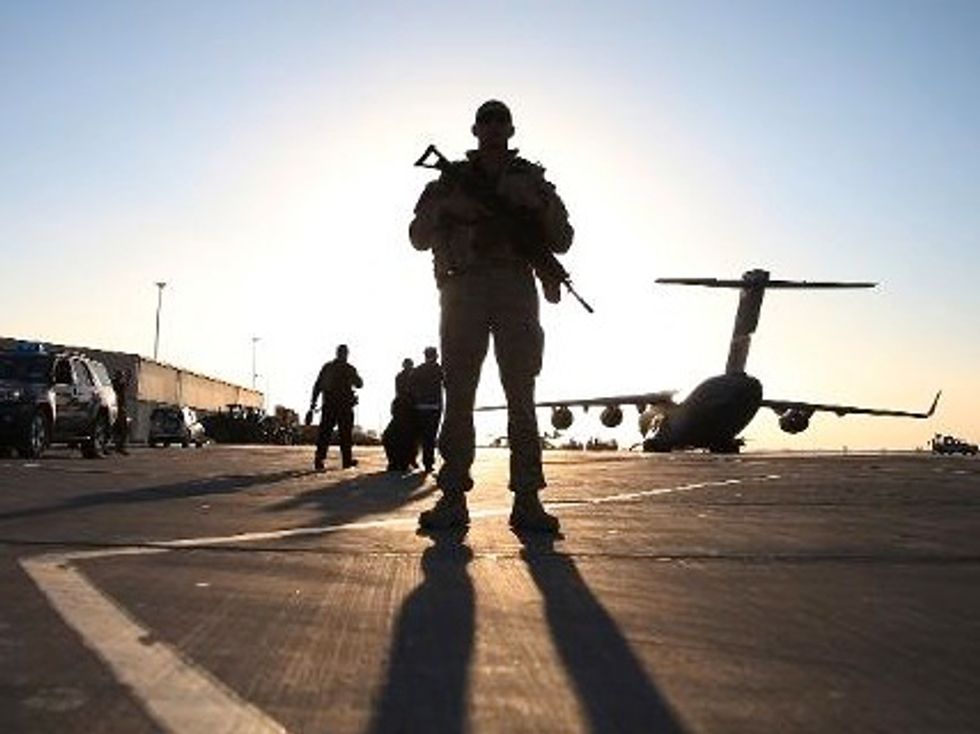 By Lisa Mascaro, Tribune Washington Bureau
WASHINGTON — An ambitious bill seeking to stem the rise of sexual assaults in the military died Thursday after senators from both parties refused to limit the role of commanding officers in deciding whether to prosecute such cases.
Sen. Kirsten Gillibrand (D-NY) pushed the issue to prominence during this congressional session, arguing on behalf of victims who testified that they feared retaliation for pressing assault allegations up the military chain of command. Her bill — which won support from 17 of the 20 women in the Senate — would have shifted sexual assault investigations to military prosecutors.
Instead senators advanced a competing bill sponsored by Sen. Claire McCaskill (D-MO) who agreed with military brass that removing commanders from investigations would undermine their authority with troops. Rather than strip commanders of the power to press cases, her measure would allow alleged victims to choose whether their cases would be handled by commanders or military prosecutors.
The debate produced an emotional — and rare — scene Thursday in the Senate, as two of the chamber's notable women — who had once worked together on the issue but quickly parted ways — bitterly argued over the best way to curb the rise in reports of military sexual assaults.
"Listen to the victims," said Gillibrand, reading from often wrenching testimonies about fear and retaliation. "The people who do not trust the chain of command are the victims."
But McCaskill, a former prosecutor, appealed to defense hawks in the Senate, including Sens. John McCain (R-AZ) and Lindsey Graham (R-SC) in making her case.
She noted that Congress late last year instituted changes to the military's system for reporting and investigating sexual assaults, which the Pentagon estimates have risen 35 percent in recent years.
"When the sun sets today, this body will have passed 35 major reforms in just a year, making the military the most victim-friendly organization in the world," McCaskill said.
Gillibrand, her voice rising, shot back that the changes were "not even close" to resolving the problem. An estimated 26,000 members of the military — men and women — are believed to have been sexually assaulted in 2012, according to the Pentagon. Only a fraction of those cases are prosecuted, reports show.
"This is not an opportunity to congratulate ourselves," Gillibrand said.
The scope of the problem was underscored late Thursday when the Army confirmed it was investigating its top sexual assault prosecutor, Lt. Col. Joseph Morse, on allegations of making unwanted sexual advances two years ago to a lawyer who worked for him.
"We can confirm that this matter is currently under investigation and that the individual in question has been suspended from duties, pending the outcome of the investigation," an Army spokesperson said.
Also Thursday, Army Brig. Gen. Jeffrey A. Sinclair, one of the highest-ranking officers ever to face a court-martial, pleaded guilty at the start of his trial to several charges, including having an illicit affair with a female captain, impeding an investigation and pressuring other female officers to send him nude photos.
The general pleaded not guilty to the most serious charges against him. They include twice forcing the captain to perform oral sex, groping her, committing sodomy, engaging in public sex and threatening to kill the captain and her family if she revealed their three-year affair.
Gillibrand's bill had the support of various armed service organizations. The Service Women's Action Network said "today's disappointment is merely a detour in our march to justice."
Both of the senators' proposals needed at least 60 votes to overcome a filibuster threat.
Gillibrand's measure was defeated, 55 to 45, with support from 43 Democrats, one independent and 11 Republicans.
AFP Photo/Mark Wilson