Senate Republicans Give In, 'Nuclear' Crisis Averted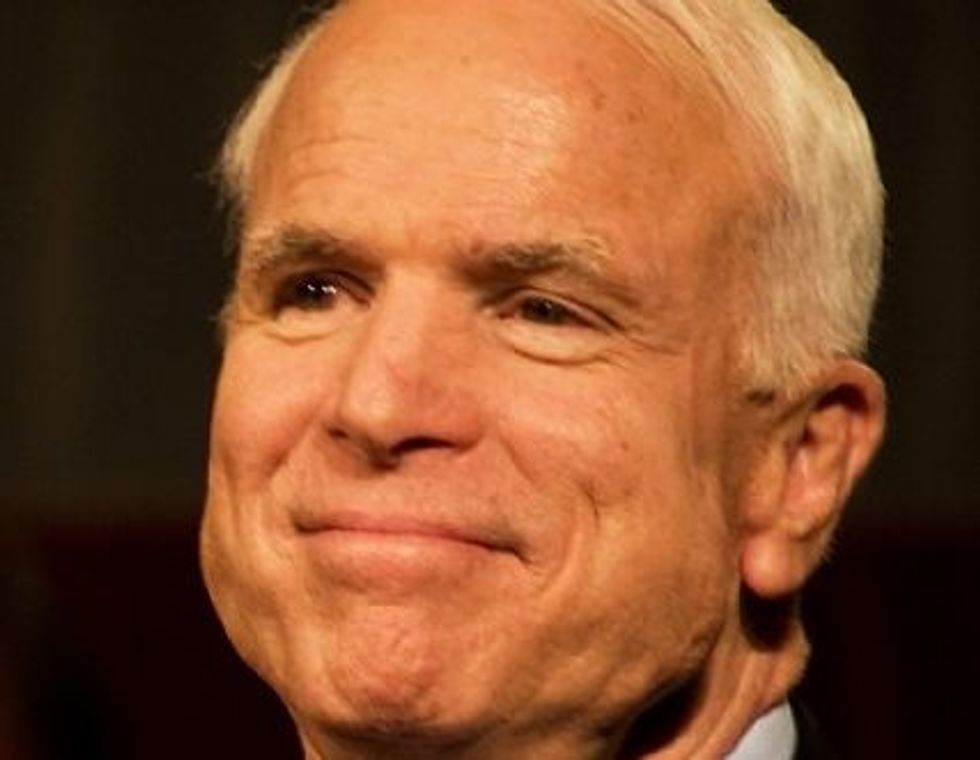 A total of 17 Senate Republicans voted with Democrats to debate the nomination of Richard Cordray to lead the Consumer Financial Protection Bureau (CFPB) on Tuesday. This signals the end of a standoff that could have ended with Senate Majority Leader Harry Reid (R-NV) using the "nuclear option" to change the Senate rules with a simple majority.
The deal between Reid and Senator John McCain (R-AZ) reportedly calls for seven of the president's nominees to receive up or down votes. In addition, the president will nominate two new members to the National Labor Relations Board (NLRB), who will also receive votes.
Senate Republicans appeared to have "blinked," basically giving in to the Democrats' demands with the "face-saving" gesture of demanding new NLRB nominees. But what the majority won is what presidents have enjoyed for more than two centuries: the ability to nominate to the executive branch the people he wants to work with.
In President Obama's first term, the minority filibustered as many of his executive nominees as it had in Bill Clinton's and George W. Bush's four terms combined. But the refusal to vote on a director for the CFPB and members of the NLRB represented the GOP's most creative attempt at obstruction, using the Senate's "advise and consent" power to try to nullify functions of government mandated by law.
The president had attempted to get around Republican obstruction with recess nominations of Cordray and members of the NLRB. Republicans contested those nominations, claiming the Senate was still technically in session. A federal court blocked the NLRB nominations and put Cordray's in doubt.
Republicans clearly object to the CFPB and not the nominee — whom they've praised — himself. This point was illuminated when Senator Mike Enzi (R-WY) took the floor before the vote to debate Cordray's nomination in order to rant against the bureau's power.
John McCain has either shown there is a division in the Republican caucus or that he's secretly acting at the behest of Senate Minority Leader Mitch McConnell (R-KY), who sided with his party's hardliners in order to protect his standing with the GOP base as he seeks re-election.
The filibuster, which Senate Republicans have used an unprecedented number of times to block legislation and judicial nominations, remains completely intact in the deal.
All that's changed is that Senate Republicans will give the president's nominees what they've almost always gotten: an up-or-down vote.
Photo: Dan Raustad via Wikimedia Commons