Senate Republicans Move To Block Obama High Court Pick
@reuters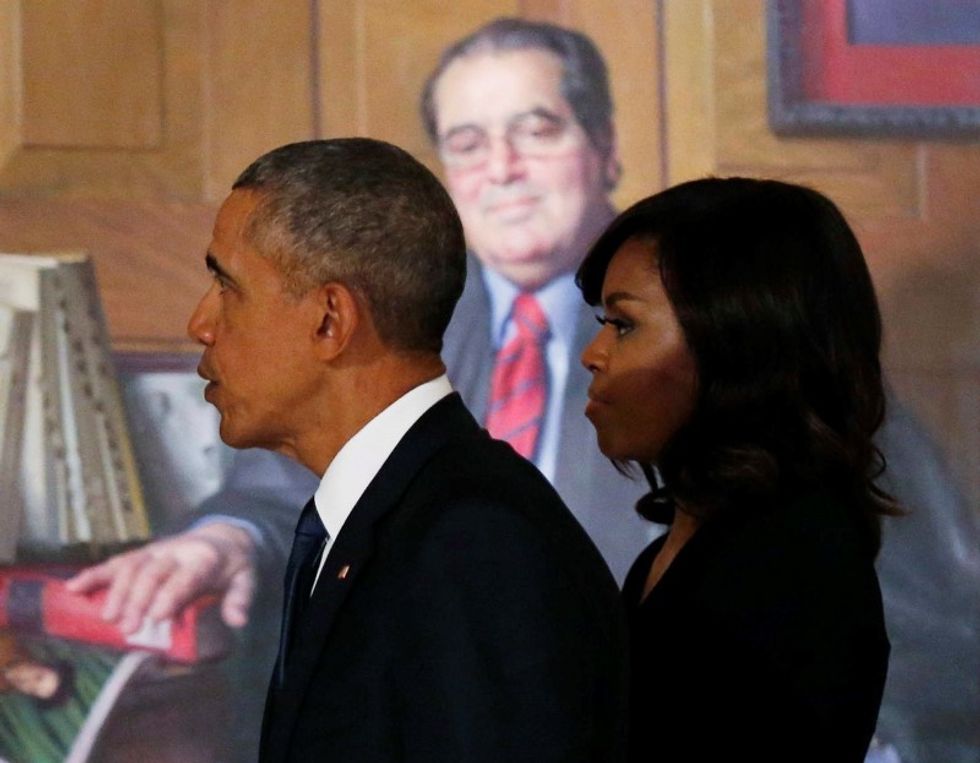 By Susan Cornwell and David Morgan
WASHINGTON (Reuters) – The Republican-led Senate Judiciary Committee on Tuesday ruled out confirmation hearings for any U.S. Supreme Court nominee from President Barack Obama, aiming to slam the door on his ability to name a justice who could change the court's balance of power.
Chairman Chuck Grassley and the rest of the committee's Republicans sent a letter to Senate Majority Leader Mitch McConnell saying they will not hold hearings on a nominee to replace conservative Justice Antonin Scalia until the next president takes office in January. Scalia died on Feb. 13.
McConnell afterward said the Republican-led Senate, which must confirm any nominee, will refuse to consider any Obama selection to replace Scalia. McConnell said he was not inclined even to meet with whomever Obama picks.
With the U.S. presidential election looming on Nov. 8, Republicans are aiming to allow the next president to fill Scalia's vacancy, hoping that a Republican will be elected.
Senate Democratic Leader Harry Reid condemned McConnell's stance as "obstruction on steroids," adding: "Gone are the days of levelheadedness and compromise."
The Republican action potentially derails Obama's choice for the court before he even announces the nominee. His selection could tip the nine-member court to the left for the first time in decades. Since Scalia's death, the court is split 4-4 between liberals and conservatives.
"This would be a historic and unprecedented acceleration of politicizing a branch of government," White House spokesman Josh Earnest said after the committee's announcement.
'FULL AND ROBUST DEBATE'
The Republican committee members wrote that they wanted "to ensure the American people are not deprived of the opportunity to engage in a full and robust debate over the type of jurist they wish to decide some of the most critical issues of our time."
"That's the consensus view. … No hearing, no vote," Judiciary Committee member Lindsey Graham told reporters after leaving a private meeting of the panel's Republicans with McConnell.
John Cornyn, the second-ranking Senate Republican behind McConnell, said, "Correct," when asked by Reuters whether the path forward on any Obama nominee would be to deny that person a committee hearing.
Grassley had previously left open the possibility of convening hearings.
In remarks on the Senate floor, McConnell said, "Presidents have a right to nominate, just as the Senate has its constitutional right to provide or withhold consent. In this case, the Senate will withhold it."
McConnell said even Vice President Joe Biden had argued back in 1992 for postponing action on Supreme Court nominees during an election year.
Biden made the statements in 1992, when Biden was Senate Judiciary Committee chairman. Biden has since said he was speaking hypothetically because there was no Supreme Court vacancy at the time.
(Reporting by David Morgan, Susan Cornwell and Richard Cowan; Writing by Will Dunham; Editing by Eric Walsh, G Crosse and Jonathan Oatis)
Photo: U.S. President Barack Obama and first lady Michelle Obama walk past a portrait of U.S. Supreme Court Justice Antonin Scalia after paying their respects at his casket in the U.S Supreme Court's Great Hall in Washington in this February 19, 2016 file photo. REUTERS/Kevin Lamarque/Files