Senate Waste Watchers Soldier On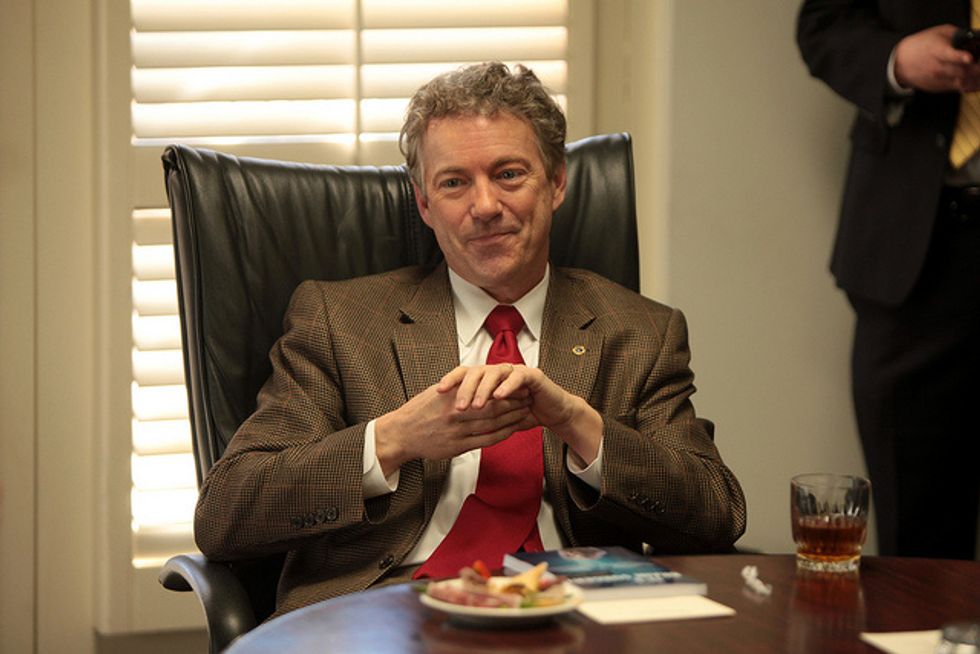 By Matthew Fleming, CQ-Roll Call (TNS)
WASHINGTON — A dog-bite prevention website. Vermont puppet shows. Researching the bomb-sniffing capabilities of elephants.
Those are just some government spending projects labeled "wasteful" in this Congress by a crop of lawmakers who continue to take on the mantle of pork busters four years after Ohio Republican John A. Boehner banned earmarks after he took the speaker's gavel in 2011.
Former Sen. Tom Coburn (R-OK) long the standard bearer of the waste-watching movement, told CQ Roll Call that despite the moratorium on traditional earmarks, billions are still spent on duplicative programs — what he considers the largest earmark.
"It's great to bring it up and raise the issue, but if the issue is raised and nobody eliminates the problem that's creating the waste, you haven't done anything," Coburn said. He's now working to organize a convention of states to restrict the power of the federal government and is considering continuing his spending reports from outside the Capitol. "We're talking about symptoms, but we're not fixing the disease."
There are four Republican waste watchers in the Senate carrying the torch and making Coburn "proud" these days: Arizona's Jeff Flake and John McCain, Dan Coats of Indiana and Rand Paul of Kentucky.
Waste-report season is now in full bloom. Coats last week spoke on suspicious spending by defense contractors, while Flake released a dinosaur-themed report featuring legacy earmarks he dubbed "Jurassic Pork."
For effect, Flake swept through the Senate Press Galleries distributing pork sandwiches to reporters. (He graciously offered chicken to those with an aversion to pork.) In May, McCain, Flake and Sen. Patrick J. Toomey of Pennsylvania appeared with "Pigfoot," the mascot of Citizens Against Government Waste, to highlight their annual "Pig Book."
This week, Paul took the role of Senate sommelier by highlighting grants for the Washington state wine industry, asking the question: What wine pairing goes best with waste?
And for the piscivore palate left unsatisfied by a diet of only wine and waste, McCain served the main course last month when he fought in vain to end a catfish-inspection program as an amendment to a trade bill.
(c)2015 CQ-Roll Call, Inc., All Rights Reserved. Distributed by Tribune Content Agency, LLC.
Photo: Gage Skidmore via Flickr