Senator Cory Booker Is Re-Elected To U.S. Senate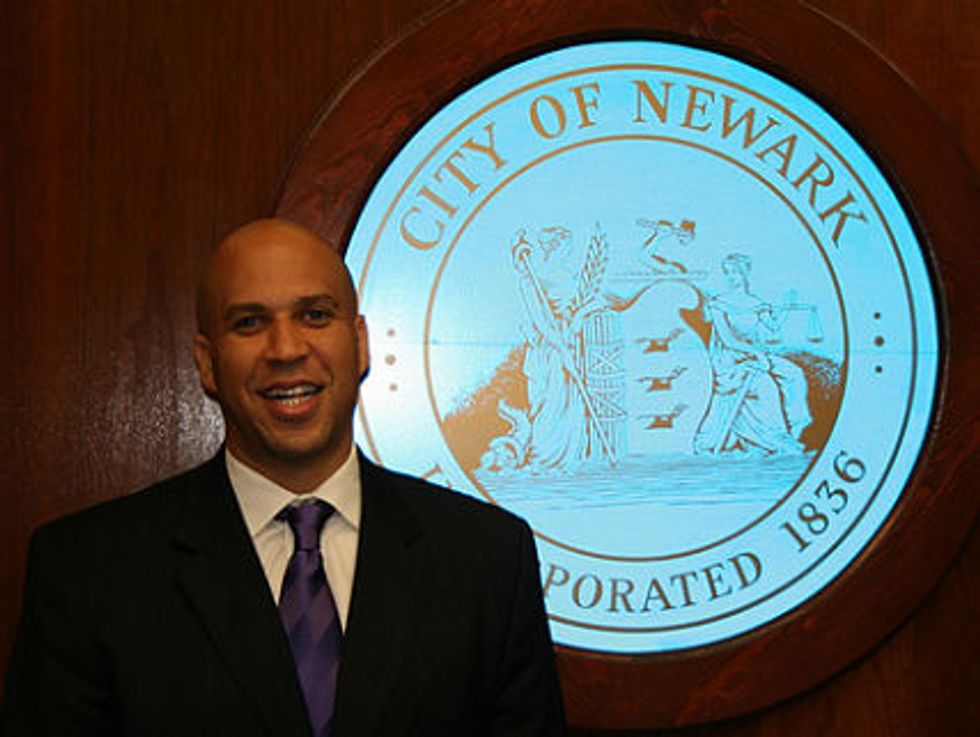 By Herb Jackson, The Record (Hackensack, N.J.) (MCT)
WASHINGTON — New Jersey voters on Tuesday gave Sen. Cory Booker six years to show what he means about finding bipartisan solutions, re-electing the Democrat easily over Republican Jeff Bell, a staunch conservative who struggled to raise money and get his ideas before voters.
The Associated Press called the race for Booker shortly after polls closed Tuesday.
Booker, 45, led in polls throughout the campaign and, with the approval rating of Congress at just 13 percent, used his significant fundraising advantage to tout bills he co-sponsored with conservative senators.
"Overall, the majority of the country is sick of divisive politics and wants us to come together," Booker said before Election Day. "And even a lot of my colleagues are beginning to see the rewards they get by not looking like my opponent, who wants to go down there as a rigid ideologue."
Bell built his campaign around the theory that returning the nation's monetary system to the gold standard would boost job growth and retiree savings rates. But in a state where unknown candidates must buy television time in the expensive New York and Philadelphia markets, Bell could not afford it, and remained largely unknown. As late as last weekend, a Monmouth University poll found 61 percent of New Jersey voters did not know enough about Bell to say if his views were in step with theirs or not.
Bell, 70, won the 1978 Senate primary after upsetting a four-term moderate Republican. He lost that fall to Democrat Bill Bradley. Bell also ran and lost in the 1982 primary, and spent the past 30 years in the Washington, D.C., area working for advocacy organizations. In a 2012 book, he praised polarizing politics as good for the country, and argued against presidential nominees who take a more moderate approach.
Booker returns to a Congress that remains deeply divided on issues such as health care and the economy.
He has said he plans to push for a focus on areas where agreement can be reached, and will use some of the media celebrity that helped make him a national figure and surrogate speaker for President Barack Obama's 2008 and 2012 campaigns.
Booker voted Tuesday morning in Newark before making stops in Camden, Willingboro and Trenton during the rest of the day.
Booker campaign manager Brendan Gill predicted turnout for the election would likely come in around 40 percent.
"It's consistent with what you would see in a midterm election," Gill said.
The recent Monmouth University poll that showed Booker leading Bell by 14 points had no impact on the campaign's get-out-the-vote efforts, he said.
Last year, Booker beat Republican Steve Lonegan, the former mayor of Bogota, by 11 points.
"None of that really changes our effort," Gill said. "You don't go by public polls when you run a campaign."
The campaign deployed roughly 20,000 supporters to help turn out voters for Booker today, Gill said.
Photo: BBC World Service via Flickr