#EndorseThis: Senator Franken, Still Funny After All These Years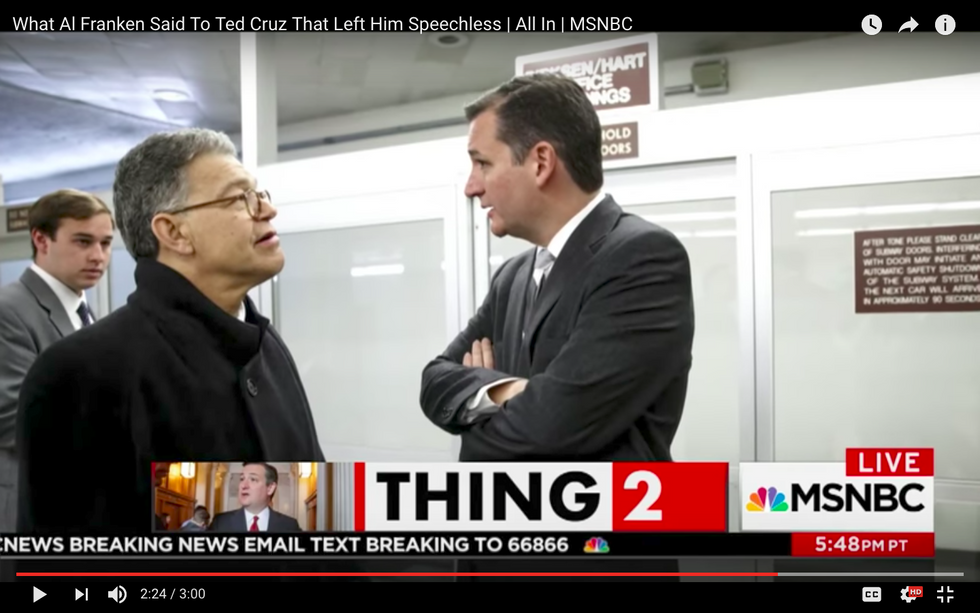 When Al Franken first ran for the Senate — and until his overwhelming reelection victory in November 2014 — the famed comic, actor, and writer tried to avoid what came most naturally, at least in public. Being funny seemed incompatible with being the smart, sober, diligent Senator that his home state deserved. So Franken suppressed his urge to make people laugh, at least in public (and except on a few occasions when the antics of his Senate colleagues or a committee witness provoked that innate snark).
Today Franken releases a new book, Giant of the Senate, whose very title indicates that he no longer feels quite so comedically constrained. It's funny as hell — and includes a full chapter on that most unpopular of senators, up for reelection next year, the appalling Ted Cruz. In this video from All In With Chris Hayes, Franken tells the story of a very special personalized joke he wrote just for the Texas Republican.