Senator Inhofe: Obamacare Could Have Killed Me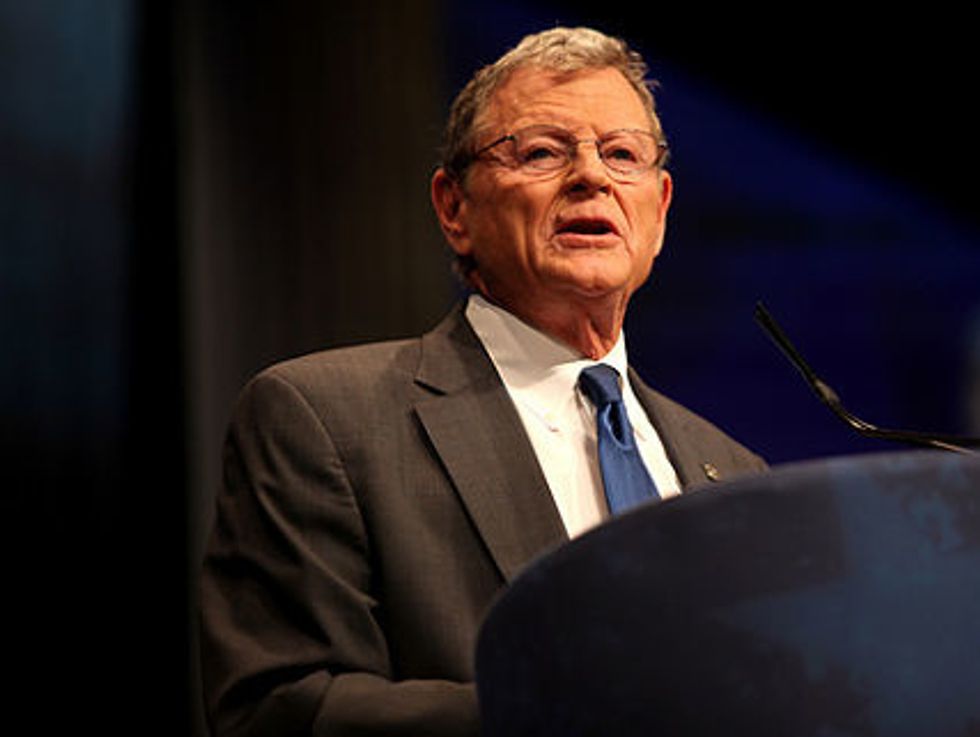 Senator Jim Inhofe (R-OK), who recently underwent an emergency quadruple bypass, claimed on Sunday that the Affordable Care Act — which he described as "socialized medicine like Obama is trying to impose upon America" — could have killed him.
"A person can find out, here in the U.S., that he has this emergency situation where he has got to have immediate heart surgery. And if you are in a country other than the U.S., a lot of them, you can't get it done," Inhofe told radio host Aaron Klein. "In my case, with my age, that would have been about a six-month wait. Because I hadn't had a heart attack."
"And so the message there is, you know I say this to all of your American listeners, let's hold on to what we've got here," he added. "You are talking to someone right now who probably wouldn't be here if we had socialized medicine in America."
Inhofe's claim that Obamacare could have served as his own personal death panel is startling — and literally 100 percent wrong. First, the Affordable Care Act, which relies on competition between private insurers, is not an example of socialized medicine. Second, the Affordable Care Act explicitly prohibits the type of health care rationing that Inhofe fears. Third, government-run health care would not mean that the elderly must wait six months for emergency heart surgery (as anyone on Medicare could tell him). And finally, Inhofe's assertion seems to overlook the fact that Obamacare is already the law of the land — if it could have killed him, it would have.
Perhaps it isn't surprising that Inhofe — who will never be confused for a policy wonk — seems to completely misunderstand the law. After all, back in 2009 he proudly acknowledged that he had no intention of reading the Affordable Care Act before voting against it.
Photo: Gage Skidmore via Flickr