Senator Jeff Sessions: 'Virtually No One Is Being Deported' From U.S.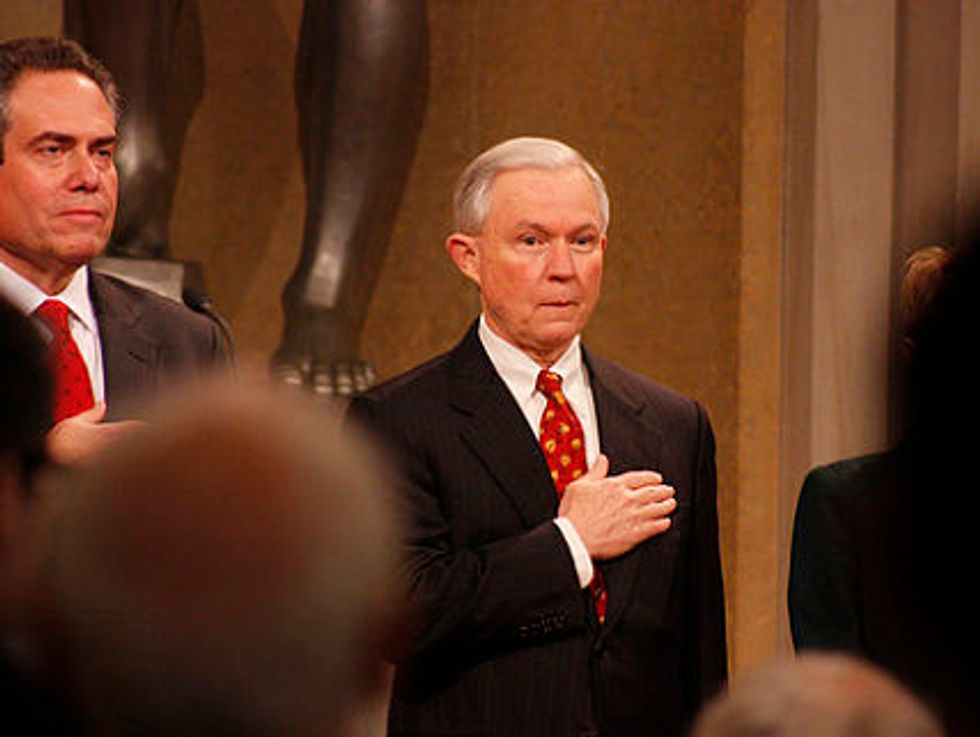 Senator Jeff Sessions (R-AL) claimed Friday that "virtually no one is being deported" from the United States, as part of his case against the Senate "Gang of Eight" immigration reform bill.
Sessions, who is leading Senate Republicans' opposition to the bill, made the surprising statement on the Senate floor Friday morning.
"We're at a condition today where nobody is being deported," Sessions said. "The federal government has reached a point now where virtually no one is being deported except those being convicted of serious crimes," he later added.
In reality, the Alabama Republican could not be more wrong. U.S. Immigration and Customs Enforcement removed 409,849 individuals from the country in 2012; far from "virtually no one," the number actually represents a record high.
A spokesman for Senator Sessions confirmed to The Huffington Post that the senator disputes ICE's reported numbers, believing that they have been manipulated to make the border appear more secure than it actually is.
Aside from his ICE trutherism, there are many other reasons that Jefferson Beauregard Sessions III is a problematic face for the GOP's opposition to immigration reform. Throughout his career, Sessions has been repeatedly accused of racial insensitivity. Sessions has allegedly referred to the NAACP as an "un-American" group that "forced civil rights down the throats of people," said that he thought members of the Ku Klux Klan "were okay until I learned they smoked pot," and called a black subordinate "boy" and warned him to "be careful what you say to white folks," among other incidents. Although Sessions has steadfastly denied the accusations, one still can't help but wonder whether he is the right messenger for a party that has acknowledged that it needs to improve relations with minority voters, and has singled out immigration reform as a way to do so.
The Senate debate on the "Gang of Eight" bill is expected to last several weeks; Senate Majority Leader Harry Reid (D-NV) has said that he hopes to hold a final vote on the legislation before the July 4th holiday.
Video of Sessions' remarks can be seen atThe Huffington Post
Photo: ryanjreilly via Flickr.com