Senator Ted Cruz Falls In Line Ahead Of Another Shutdown Showdown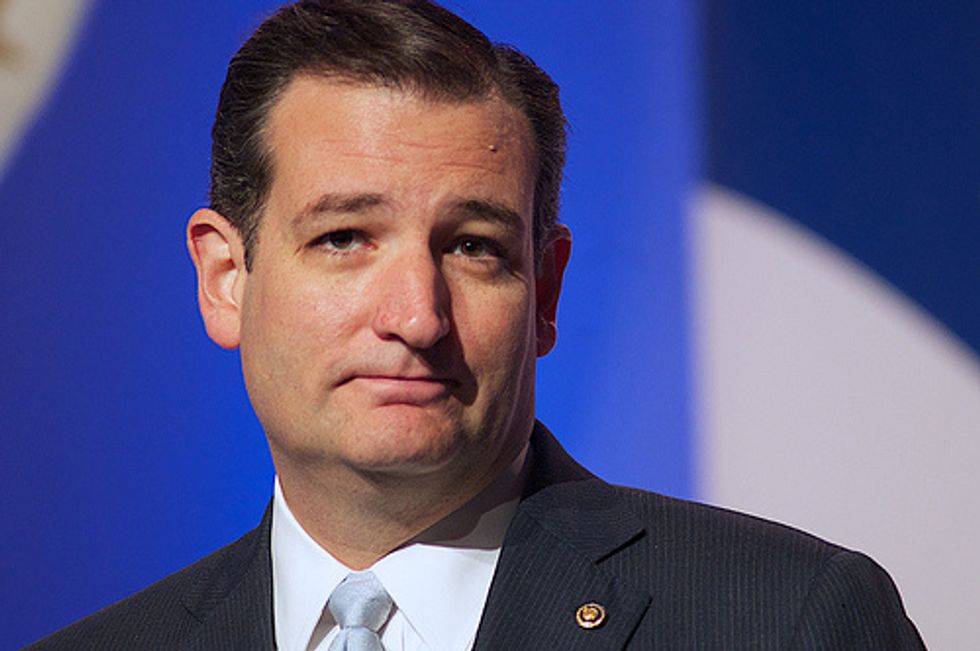 By Heidi Przybyla, Bloomberg News (TNS)
WASHINGTON — Republicans are bringing Sen. Ted Cruz back into the fold as Congress heads for another shutdown showdown.
The Texas Republican and potential 2016 presidential candidate just days earlier criticized his party's approach of using a bill to fund the Department of Homeland Security to force President Barack Obama to renege on his November orders easing deportations.
Yet Cruz, who drove a 2013 confrontation over Obamacare that led to a 16-day shutdown, commanded the floor at a bicameral Republican news conference Thursday meant to demonstrate unity. He blamed Democrats for blocking the bill and, when asked if his party was picking the right legislative vehicle to fight Obama's orders, Cruz fell into line.
"We should use every constitutional check and balance we have," said Cruz. "There are a host of constitutional checks and balances, including confirmation power, that we should be using."
That contrasts with comments he made earlier in the week describing the strategy as a losing one. Cruz had been advocating for a different approach: holding up Obama's nominations, including U.S. attorney Loretta Lynch to replace Attorney General Eric Holder, until Obama reverses his policy.
The junior senator from Texas has come under criticism within his own party for his role in the 2013 shutdown and is now weighing how to position himself in a potentially crowded field of Republican presidential contenders.
Democrats and Republicans are leaving for a weeklong recess in a standoff over funding the U.S. Department of Homeland Security, which must be renewed by Feb. 27. When they return, they'll have but a few legislative days to bridge their differences.
Instead of heading in that direction, both sides are digging in on their positions, underscored by Cruz's attendance at the news conference.
Democrats, who have remained united in their opposition to debating the president's immigration policies as part of a routine funding bill, had pounced on the split between Cruz and his party.
"The finger pointing between House and Senate Republicans that'd been happening behind the scenes for weeks spilled into the open today in a big way," Adam Jentleson, a spokesman for Senate Minority Leader Harry Reid, wrote in a Feb. 10 dispatch. "Meanwhile, Senator Cruz is telling everyone that Senator McConnell is wrong and he was right all along."
Last week, House Speaker John Boehner chided Cruz and Senator Jeff Sessions of Alabama to take the responsibility for rounding up votes to reverse the president's orders.
Cruz's entry into the fray is unlikely to change the minds of Democrats, who have prevented Senate leaders three times from even debating the bill. But at least, with Cruz's enlistment, Republicans can make the case to conservatives that they tried.
Photo: jbouie via Flickr