Senator Tom Coburn Of Oklahoma Says He'll Retire At End Of The Year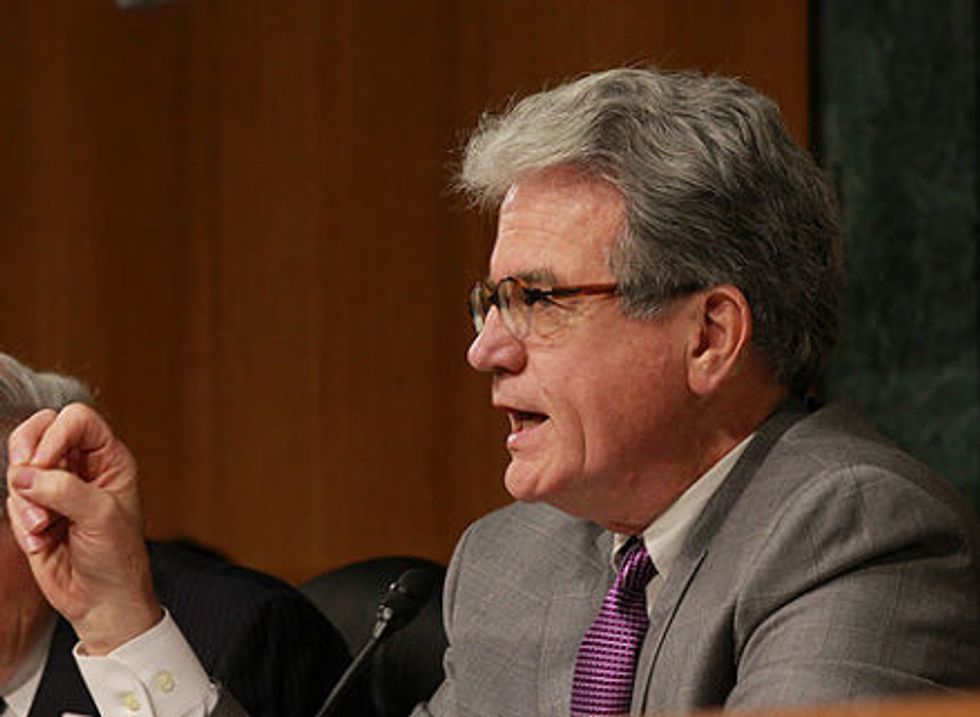 By Lisa Mascaro and Michael A. Memoli
WASHINGTON—Republican Sen. Tom Coburn said late Thursday that he will leave Congress at the end of this session, two years before his term expires.
The Oklahoma senator who pioneered budget slashing before the ascent of the tea party has been battling cancer, but had always said he would limit his time in office. His departure will set up a special election in the Republican-heavy state.
"This decision isn't about my health, my prognosis or even my hopes and desires," Coburn, 65, said in a statement. "My commitment to the people of Oklahoma has always been that I would serve no more than two terms. Our founders saw public service and politics as a calling rather than a career. That's how I saw it."
Coburn, a physician, first came to Congress as part of the Republican class elected to the House in 1994, but left office after promising to serve no more than three terms.
In 2004 he was elected to the Senate, where he was known for prying open the federal budget to find areas to cut. He earned the nickname "Dr. No" for his refusal to fund special programs.
Even so, he is among the few Republican senators who have a friendly relationship with President Barack Obama. They were elected to the Senate in the same year.
Last fall, Coburn was diagnosed with a recurrence of prostate cancer. Decades earlier, he was diagnosed with melanoma.
During a brief conversation in the halls of Congress on Thursday before his announcement, Coburn expressed regret that the Senate was about to approve a $1-trillion spending bill to fund the government. He said too few of his Capitol Hill colleagues were willing to make the decisions needed to cut spending. His budget notes filled a binder as he headed to the Senate floor.
Under Oklahoma law, the special election will be held within 30 days of the vacancy.
Coburn noted that he prayed about his decision. He said serving as one of the state's senators "has been, and continues to be, one of the great privileges and blessings of my life."
Photo by Talk Radio News Service via Flickr.com