Senators' Doubts Persist As Administration Explains Bergdahl Deal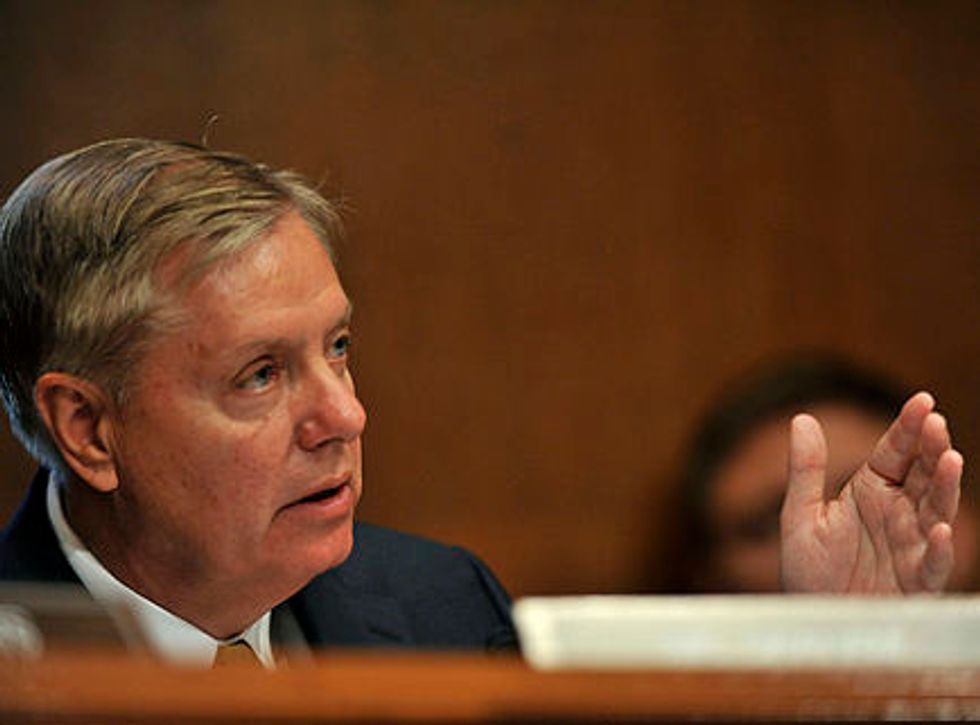 By Michael A. Memoli and Christi Parsons, Tribune Washington Bureau
WASHINGTON — Army Sgt. Bowe Bergdahl appeared "drugged" and "very weak" in a Taliban video shown to senators Wednesday during a classified briefing, the administration's most broad-ranging consultation with lawmakers after a controversial prisoner swap.
The Obama administration contends that there was increased concern that Bergdahl's deteriorating condition could diminish any prospects for recovering him, prompting the decision to renew talks that led to his safe release.
Despite Bergdahl's visibly poor state, lawmakers continued to express doubts that his health justified quick action to exchange five senior-level Taliban prisoners from the U.S. detention center at Guantanamo Bay, Cuba.
"I don't think from a health standpoint there was any issue that dictated the release of these five nasty killers in return for Bergdahl," said Senator Saxby Chambliss (R-GA), the top Republican on the Senate Intelligence Committee.
After three years of trying to negotiate Bergdahl's release, officials began to worry that their window was closing when they received a proof-of-life video in late 2013 that appeared to show the sergeant's health failing.
They worried that he was approaching a medical emergency, a senior administration official separately told reporters Wednesday night. Officials also worried that, if they couldn't spring him soon, their ability to pull off a transfer might never happen. Past efforts had fallen apart due to leaks and other problems, the official said.
The short "proof-of-life" video was the most direct indication administration officials had of Bergdahl's condition. Wednesday night's extended briefing included administration, intelligence and Pentagon officials and was open to all senators in a secure room in the Capitol.
Senator Mark Steven Kirk (R-IL), said Bergdahl, sitting on a blanket, made references to the death of former South African President Nelson Mandela, which suggested the video was shot in December.
"I definitely think it would have had an emotional impact on the president, which is probably why the Taliban released it," Kirk said.
"He looked either drugged or tired or sick," said Senator Richard J. Durbin (D-IL). "This man was not in a good condition."
Durbin suggested that the information senators received cast a different light on the events surrounding the recovery mission.
"I think it was a very hard decision," said Durbin, the assistant majority leader. "If I had been challenged to make it myself, I might have come to the same conclusion under the pressure of the moment. But now that you step back and reflect on it, it's easy to pick it apart and criticize it."
Others were unswayed, and the White House's decisions continued to draw fire from both parties.
Senator Marco Rubio (R-FL) said he saw "no evidence" that Bergdahl's health posed an immediate danger that would justify swapping the high-level Taliban detainees. And Democratic Senator Joe Manchin III of West Virginia said the concerns over Bergdahl's health "did not sell me at all."
"We all agree we are not dealing with a war hero. … There's a lot to be answered here," said Manchin, who described himself as "very concerned."
Senator Kelly Ayotte (R-NH) challenged the briefers to explain what assurances they could offer that the released Taliban prisoners would not pose a future threat to American interests or its allies.
"I was not satisfied from the briefing that I received today that the conditions that they've agreed upon are sufficient," Ayotte said.
Senator Lindsey Graham (R-SC) sharply criticized the administration for engaging in talks to release prisoners as part of possible reconciliation with the Taliban.
"The theory was that if we traded guys, that would show the moderate Taliban had clout," Graham said, calling the concept "disturbing." "I believe the decision to release these prisoners put our country in jeopardy."
Direct talks with the Taliban were breaking off as Afghan President Hamid Karzai balked at signing a security agreement to allow the U.S. military to stay in his country beyond 2014.
But administration officials were surprised when some Taliban leaders expressed interest in indirect talks. The White House calls those elements of the Taliban "pragmatic." In late April, the indirect talks began.
With that glimmer of hope, the U.S began moving as fast as the process would allow to put the deal together.
Administration officials got assurances from Qatar, where the five released prisoners are being transferred, that it would take responsibility for enforcing mitigation measures stipulated in the deal. However, as part of the agreement with Qatar, the Obama administration won't say what those measures are.
The two sides struck a deal on May 31 to move ahead with the transfer. They kept the information about the operation within only a few people in the administration, as they worked toward drafting a memorandum of understanding with the Qataris about how the transfer would work.
Even so, U.S. officials weren't sure they'd pull off the Bergdahl hand-off until about an hour before it happened.
In briefings with lawmakers, administration officials tried to persuade them of their genuine concerns for Bergdahl's fate, and of their decision to keep such a close hold on the specifics. Top lawmakers didn't know about the decision until shortly before — or after — the transfer.
Leaks had scuttled past operations, the official said, even as aides apologized for the secrecy.
Senators asked about a report in the New York Times that, among the items found among Bergdahl's gear after he left his camp, were statements critical of the United States and the Afghanistan war.
"We were told that that was simply not correct," Chambliss said, adding that the Army "does not play games with us on issues like that." He added that emails from Bergdahl that have been published with similar language "may or may not be legitimate."
Lawmakers expect further briefings over the coming weeks, some classified and others public, as the administration faces continued hostility from key members about why they were not briefed about the mission ahead of time.
"I think that they expected everybody just to fall in line," Senator Dianne Feinstein (D-CA) said in an interview before Wednesday's briefing. "A lot could have been avoided had we been called and advised and talked with."
___
Los Angeles Times staff writer Lisa Mascaro contributed to this report.
Photo: Secretary of Defense via Flickr
Want more political news and analysis? Sign up for our daily email newsletter!