Senators Propose New Banking Regulations
@AFP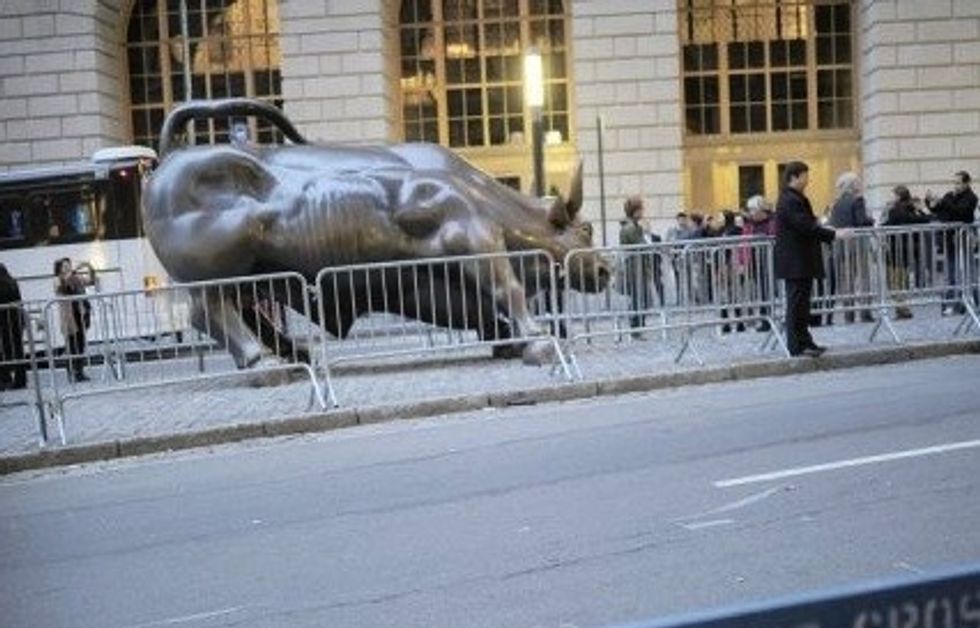 WASHINGTON (AFP) – A bipartisan group of US senators introduced a "21st Century Glass Steagall Act" on Thursday aimed at rebuilding a wall separating traditional banks from riskier activities like investment banking.
Landmark legislation was introduced in the aftermath of the 1929 Wall Street crash as a way to insure savings and checking deposits and reduce the likelihood of future meltdowns, in part by separating such banking from riskier finance operations.
Deregulation prevailed in the early 1980s and the original Glass-Steagall Act was repealed altogether in 1999, a move some experts have blamed for the 2007-2008 financial crisis.
"Despite the progress we've made since 2008, the biggest banks continue to threaten the economy," bill sponsor Senator Elizabeth Warren, a Democrat and a top financial watchdog in the US Senate, said in a statement.
"The 21st Century Glass-Steagall Act will reestablish a wall between commercial and investment banking, make our financial system more stable and secure, and protect American families."
Democratic Senator Maria Cantwell and independent Senator Angus King are co-sponsors, but a key backer is Republican Senator John McCain, whose sponsorship could help draw support from his party.
But it is unclear whether the bill can gain traction in Congress where many Republicans oppose tighter restrictions on the financial sector.
"Since core provisions of the Glass-Steagall Act were repealed in 1999, shattering the wall dividing commercial banks and investment banks, a culture of dangerous greed and excessive risk-taking has taken root in the banking world," McCain said.
"Big Wall Street institutions should be free to engage in transactions with significant risk, but not with federally insured deposits."
The measure would help shrink the size of what have become known as banks that are "too big to fail," thus minimizing the likelihood of the need for a government bailout.
It would also require separation of traditional banks and financial products that did not exist when the original law passed, such as highly complicated derivatives and swaps.
In 2010, Congress passed vast financial reforms, known as Dodd-Frank legislation, that instituted safeguards against behavior that led to the 2008 crisis.
Regulators have yet to implement some of the Dodd-Frank rules, but members of the House of Representatives have pushed to repeal measures aimed at increasing transparency and reducing risk.
In May, a deregulation package won approval in the House Financial Services Committee, with bipartisan backing, a day after President Barack Obama's administration urged lawmakers to reject the measures.
Photo Credit: AFP/Emmanuel Dunand