Senior Democratic National Committee Officials Resign
@reuters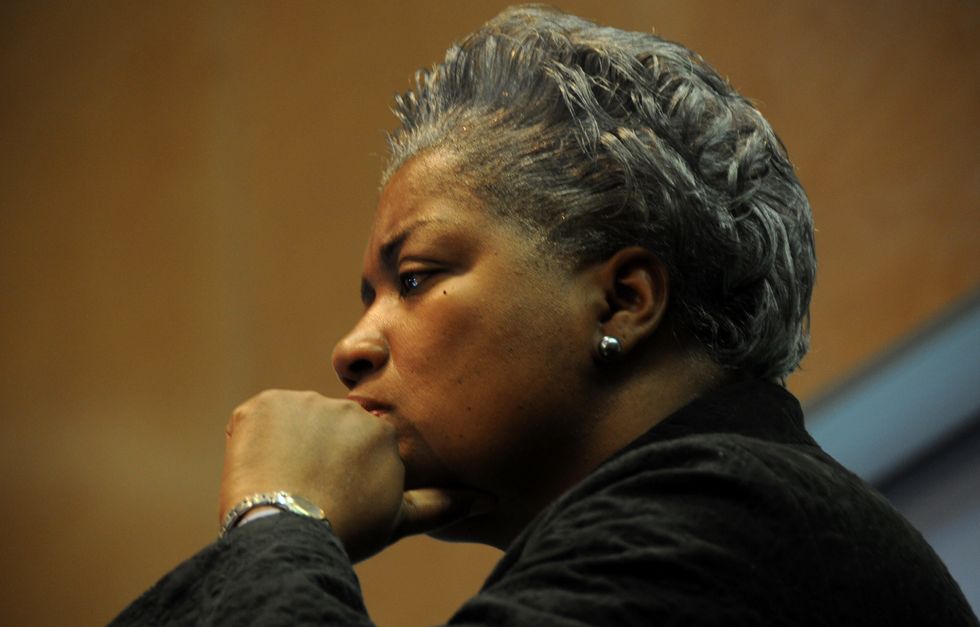 By Luciana Lopez and Amanda Becker
NEW YORK/WASHINGTON (Reuters) – Three senior officials with the Democratic National Committee have resigned, the DNC said on Tuesday, amid a shake-up following a hack of thousands of emails that embarrassed the party just as it staged its national convention last week.
The resignations of DNC Chief Executive Officer Amy Dacey, Communications Director Luis Miranda, and Chief Financial Officer Brad Marshall were announced by interim chairwoman Donna Brazile.
Brazile, who took over the role after Debbie Wasserman Schultz stepped down last week, did not mention the hacks or give a reason for the resignations in a statement on the reorganization, but cast the changes as looking ahead to the U.S. general election on Nov. 8.
The hack on the DNC emails stirred discord at the start of the party's convention in Philadelphia where Hillary Clinton formally accepted her party's presidential nomination for the Nov. 8 election.
Some of the emails, which were published by WikiLeaks, showed party officials favoring Clinton over her rival for the nomination, U.S. Senator Bernie Sanders, during the primary contests.
Brazile announced a transition team that she said would help to position the party for the general election and to prepare for an eventual permanent party chair.
Tom McMahon, a former executive director of the DNC, will lead the transition team, the statement said. Chief of Staff Brandon Davis will also continue in that role and will oversee DNC general election efforts, and strategist Doug Thornell will join as a senior adviser on an interim basis, it said.
Other Democratic Party systems have also been hacked. The FBI is investigating a cyber attack incident at the Democratic Congressional Campaign Committee, or DCCC, and a computer network used by Clinton's campaign was also hacked.
The White House has declined to speculate on who was behind the hack of Democratic Party computers, referring to an ongoing investigation by the Federal Bureau of Investigation.
Cybersecurity experts and U.S. officials, however, have said they believed Russia engineered the release of the DNC emails to influence the presidential election. Clinton herself has blamed Russia for the hack.
Russia's foreign ministry has called such accusations insulting.
(Reporting by Luciana Lopez and Amanda Becker; Editing by Jonathan Oatis and Frances Kerry)
Photo: Wikimedia Commons