Advertising
Start your day with National Memo Newsletter
Know first.
The opinions that matter. Delivered to your inbox every morning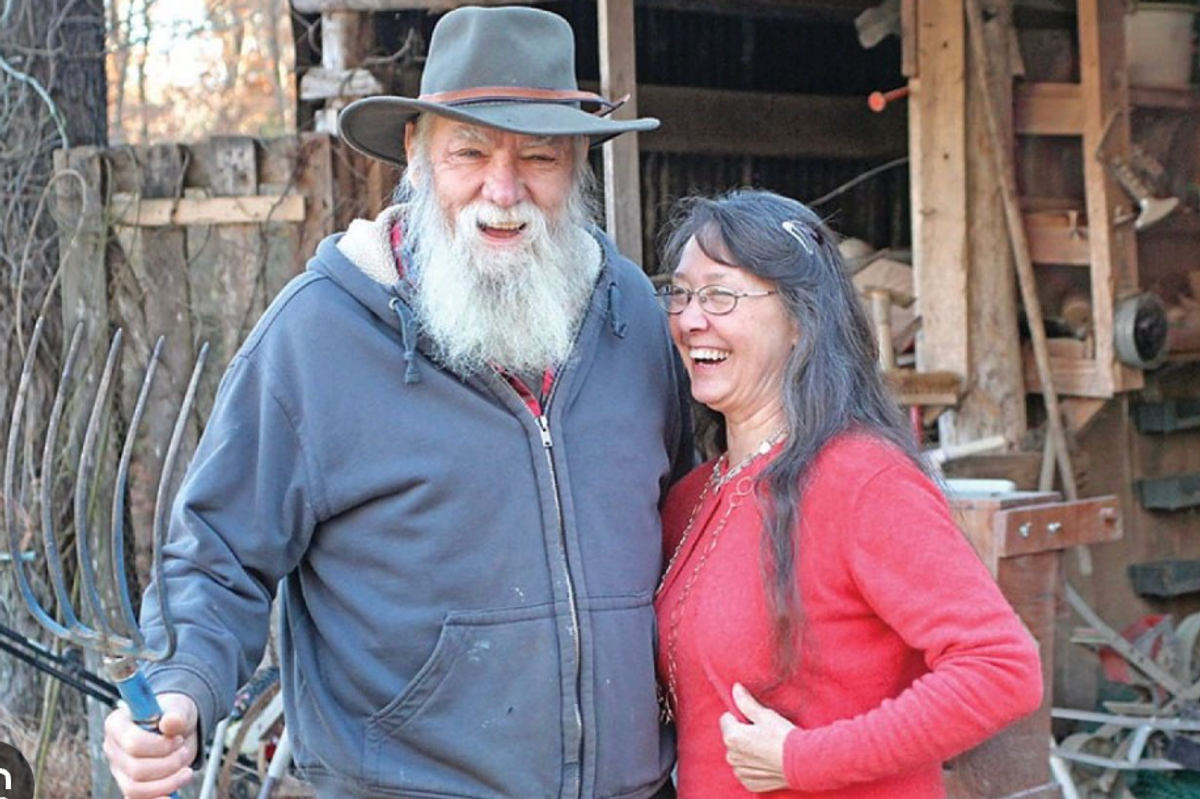 I'm going to begin this story by asking you to imagine that you are a new parent. You and your wife or husband or significant other had a baby in the hospital and took the infant home with you. You've done all the right physical things – you've got a new-fangled crib that is certified safe for infants. Nothing your baby does in that crib can cause the baby to hurt himself or herself. You've got all the baby blankets, and colorful mobiles your friends recommended because they worked with their babies. You've got baby-safe washing powder to launder clothes with, so there won't be any harsh chemical next to the baby's skin.
You've got a shelf-full of products recommended by websites, friends and family members – lotion for the baby's skin, some kind of white ointment to prevent diaper rash, shampoo that won't make the baby cry if it gets in its eyes. And you have diapers – tiny ones for infants that are so small they look like they wouldn't fit a baby doll you or your sister had when you were kids, and larger sizes, too, because you've been told they grow faster than you can possibly imagine. You have the latest Diaper Genie, complete with extra diaper bag refills and something called "Antimicrobial Odor Control" so the things won't stink you out of house and home.
But once you've unstrapped your infant from the car seat and carried your baby inside your own home, a daunting thought occurs: there aren't any more nurses you can call on with the press of a button for help with this baby of yours. Nobody will come if your baby begins crying, and you can't get him or her to stop. In other words, it's all up to you from now on.
One of you is carrying the infant, still swaddled in a pink and blue striped cotton blanket from the hospital. The front door closes…and now what do you do? Where do you put the baby down? In the crib? Oh, my goodness, it looks so alone in there! Maybe we should put it on the bed. No, somebody told you not to put babies on the bed, because they might roll off. Well, you think, how about this? We can put the baby between us lying on the bed, so maybe we can watch some TV, and the baby will be safe because nothing's going to roll over me or you!
It's all new, having a new baby – every moment of it. At first, you live in a kind of icy fear that despite everything you've read, everything you've heard, all the preparations you've made, you'll do something wrong. So, the two of you tip-toe through the first days and weeks of the baby's life, being careful about everything, so nothing terrible befalls your new child.
Now imagine this: You've been successful! The baby is now several months old, and you can put him or her down on a soft blanket on the living room floor or in one of those portable mesh playpens in the kitchen, so you can watch the baby as you go about your normal chores, the way, more or less, that you lived your life before you brought the baby home with you from the hospital. So now your baby is beginning to be mobile, making its first moves to crawl across the blanket or around the playpen, and it's acting curious – reaching for things and grabbing them in its hand and examining them and usually sticking them in its mouth. The baby is changing so rapidly! It's so cute, the way it does something new every day.
So what do you do now that your baby is approaching toddlerhood? Well, now imagine this: You've read a book called To Train Up a Child by two conservative Christian authors who are very influential in the world of raising Christian children and home schooling. And what does this book written by Debi and Michael Pearl tell you to do?
According to an excellent article published this week in the Washington Post, the book written by the Pearls "advocates 'training sessions' in which infants, as soon as they are old enough to crawl, are placed near a desired object and repeatedly struck with a switch if they disobey commands not to touch it."
Take a minute. Have you digested it so far?
That's not all. The Post reports that "the Pearls advocate hitting children with tree branches, belts and other 'instruments of love' to instill obedience and recommend that toddlers who take slowly to potty training be washed outdoors with cold water from a garden hose."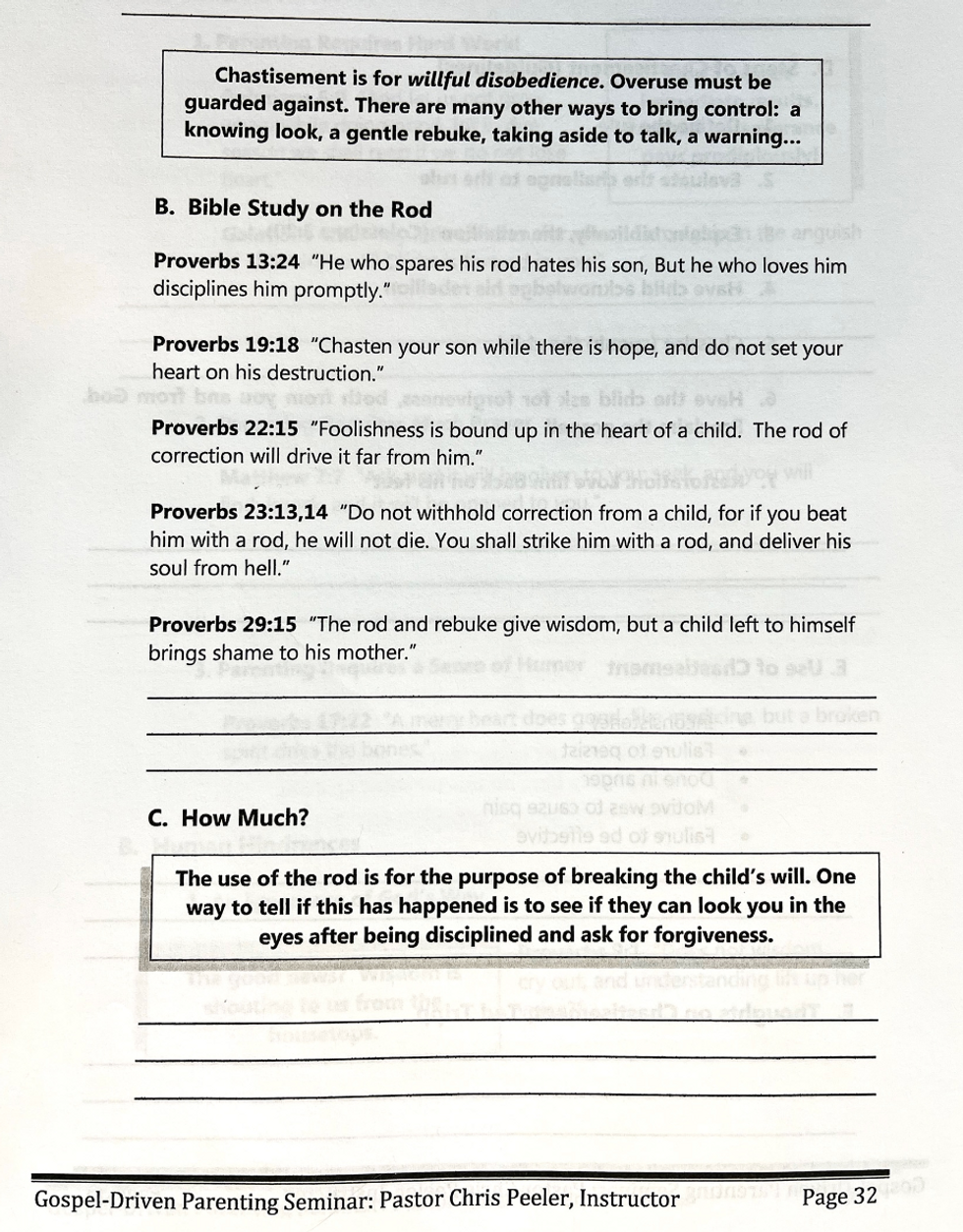 Look at the page depicted above. It's from a handout called "Gospel-Driven Parenting" distributed by a conservative Christian group run by a minister named Chris Peeler, who is part of a larger Christian home schooling network run by a man called Gary Cox, described by the Post as "an evangelical pastor and pioneer of Maryland's home-schooling movement." Here's what the handout says about beating your child: "The use of the rod is for the purpose of breaking the child's will. One way to tell if this has happened is to see if they can look you in the eyes after being disciplined and ask for forgiveness."
The handout does not explain how an infant who has just begun to crawl is supposed to "ask for forgiveness" after they have been beaten with a switch for the crime of reaching for a toy in a playpen.
This isn't raising a child or even "training up" a child. It is child abuse, pure and simple, and it is a crime in all 50 states and the territories of the United States. Yet it is going on every day in this country, because there is an entire network of Christian home schoolers who have organized to insure that once parents get their children inside their homes and behind closed doors, the states can do nothing to stop them from "using the rod" to discipline and "train" their children as they are being "educated" by home schoolers.
The Home School Legal Defense Association (HSLDA) and its leader Michael Farris have built what the Post calls "the most influential homeschool organization in the world. Over decades, they have eroded state regulations, ensuring that parents who home-school face little oversight in much of the country.More recently, they have inflamed the nation's culture wars, fueling attacks on public-school lessonsabout race and gender with the politically potent language of 'parental rights.'"
Sound familiar? Those are the "we own our children" advocates supported by Moms For Liberty who have been running, and winning, school board races across the country. They advocate laws not just allowing but mandating that the Ten Commandments be posted in every school classroom. They advocate that Christian prayer be allowed in the schools like it was in the years before the Supreme Court struck down the practice in the 1960's. In fact, they want to bring much of the agenda being pushed by the home schooling networks run by Michael Farris and Gary Cox and Debi and Michael Pearl into public school systems everywhere.
Now imagine this Bible verse being taught in a public school: "Do not withhold correction from a child, for if you beat him with a rod, he will not die. You shall strike him with a rod and deliver his soul from hell." This jewel of wisdom is from Proverbs 23: 13,14.
The Post describes the Christian home schooling movement as advocating an education teaching "Bible-based arithmetic necessary to calculate the age of a universe less than 8,000 years old…in which dinosaurs were herdedaboard Noah's ark…believing Christians could out-populate atheists and Muslims by scorning birth control."
"It's specifically a system that is set up to hide the abuse, to make them invisible, to strip them of any capability of getting help. And not just in a physical way," a woman who had been home-schooled but had left the movement told the Post. "At some point, you become so mentally imprisoned you don't even realize you need help."
The Post describes the Christian home schooling movement as "a conscious rejection of contemporary ideas about biology, history, gender equality and the role of religion in American government. Among conservative Christians, home schooling became a tool for binding children to fundamentalist beliefsthey felt were threatened by exposure to other points of view. Rightly educated, those children would grow into what HSLDA founder Michael Farris called a 'Joshua Generation' that would seek the political power and cultural influence to reshape America according to biblical principles."
That's what they're doing out in public, standing up at a school board meeting near you and demanding that this book be banned because it's about a child with two fathers, or that book should be banned because it teaches about evolution and Darwin's theory of natural selection, which of course goes against the Bible's story that God made the earth and all its creatures in six days and rested on the seventh, and presumably, a few thousand years ago little children played with baby dinosaurs in their front yards instead of with dolls and toy trucks. Michael Farris, who founded the HSLDA, now works for the Alliance Defending Freedom, the non-profit that has funded lawsuits around the country seeking to infect the public sphere with conservative Christian beliefs and even laws.
But once they get those kids behind closed doors, out comes what the Washington Post describes as "the rod — interpreted by different people as a wooden spoon, dowel, belt, rubber hose or other implement." The Post describes one man they interviewed who had been home schooled as "being struck several times a week — sometimes more, sometimes less — with what he describes as a shortened broomstickfor disobeying commands or failing to pay attention to his schoolwork," who underwent "'killer bee' spankings, when the rod was used against his bare skin."
Now imagine this: According to the Washington Post, in the state of Virginia alone 57,000 children were being home schooled in 2022, a 28 percent increase over the figures for 2019.
Somewhere on your street, or on the street behind your house, or just across town, children are being home schooled. Some of them are being taught at home by reasonable parents who only want the best for their children. But, some of them are being brought home as infants from the hospital and within a few months, their parents are hitting them with switches because they reach out for a toy or a stuffed animal. The crime of child abuse is being committed behind closed doors probably in nearly every town or city in this country in the name of a Christianity that no sane person would recognize, and there is an entire movement dedicated to the proposition that the state should pass no laws against a parent's right to do what he or she wishes to the child they believe they own.
Lucian K. Truscott IV, a graduate of West Point, has had a 50-year career as a journalist, novelist, and screenwriter. He has covered Watergate, the Stonewall riots, and wars in Lebanon, Iraq, and Afghanistan. He is also the author of five bestselling novels. You can subscribe to his daily columns at luciantruscott.substack.com and follow him on Twitter @LucianKTruscott and on Facebook at Lucian K. Truscott IV.
Please consider subscribing to Lucian Truscott Newsletter, from which this is reprinted with permission.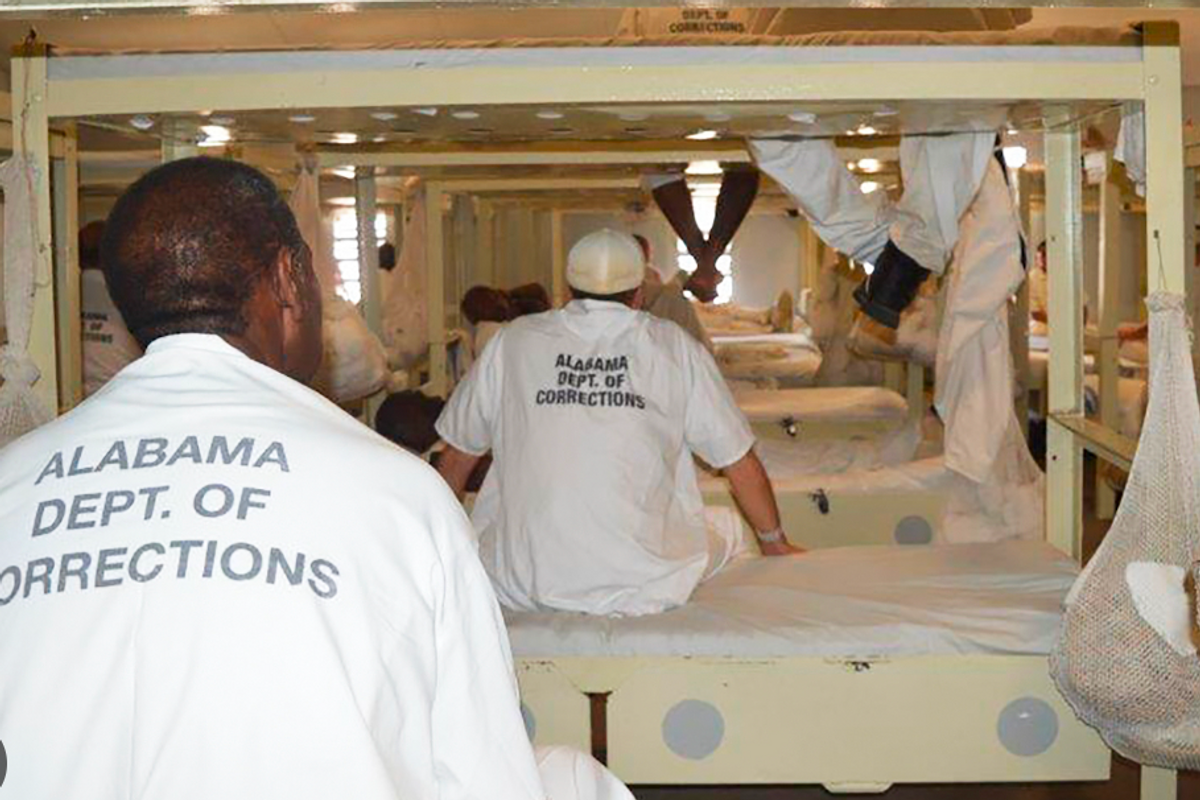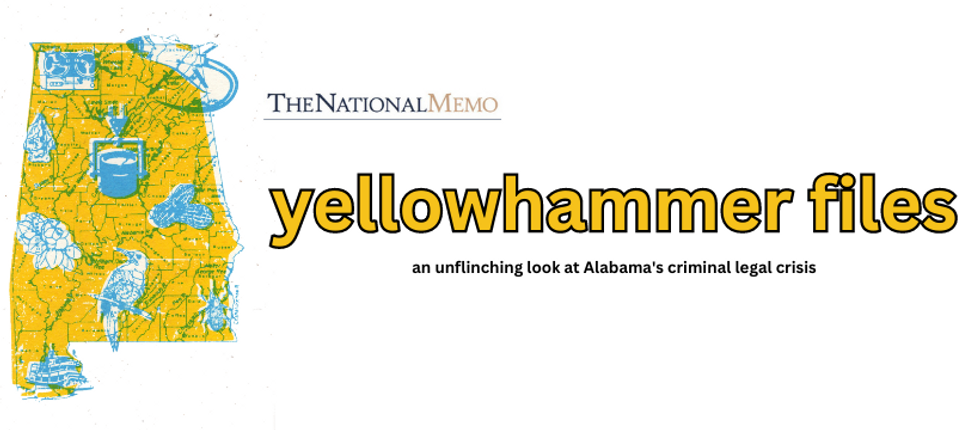 Lice so severe that even kerosene couldn't kill them. Shoeless feet padding aimlessly. Gross malnourishment.
That's how people described the Yellow Hammers, a semi-isolated colony of the ostracized and downtrodden in Illinois that developed during the Reconstruction Era.

The history of the Yellow Hammers is murky. As the legend goes, a Colonel Brodie of the Civil War — it doesn't include a first name — came home to Alabama, the Yellowhammer State, and relocated to Wilmington, Illinois where he purchased several acres of wooded land and invited anyone from his home state to come live on it, creating essentially an encampment people called "Brodie's Woods." Those people who relocated to Wilmington from Alabama were impoverished, almost permanently, and made pariahs in the community as they huddled on Brodie's land.
The pariahs' poverty prevented those among them who were employed from purchasing their own equipment so they used company tools — when they were able to work — whose handles were painted yellow.
These stories, reported by a high school student, can't be confirmed. First, the only nineteenth century colonel named Brodie was about 12 years old when the Civil War started. One William Brodie from Alabama fought in the Civil War but there's no record of his being a colonel. A now defunct local Chicago newspaper, the Surburbanite Economist, reported in 1970 that an area of Wilmington, Illinois was known as Brodie's Woods, but that's one of very few verifiable mentions of the area.
The more likely story of the root of Yellowhammer is that a cavalry of soldiers from Huntsville went to Kentucky during the Civil War to aid Gen. Nathan Bedford Forrest's — history will call him both a Grand Wizard of the Ku Klux Klan and an innovative warrior — Company A of the Confederate Army. They wore new sharp gray uniforms adorned with brilliant yellow trim. A Confederate soldier in tatters said they looked like the bird the yellowhammer, a type of woodpecker, which was made Alabama's state bird in 1927. The Yellowhammers ended up becoming valuable team members; they supported several of Gen. Forrest's victories, one of which frustrated Gen. Ulysses Grant's Vicksburg Campaign.
That the history of the Yellow Hammers is so hard to pin down says quite a bit about the state today; tracing what really happens proves difficult. Even though Alabama media tries to cover events inside the prisons, the state of news in 2023 dictates that coverage isn't as complete as anyone would like.
Just as the history of the Yellowhammers is unclear, the view into Alabama's prisons is muddied by the Alabama Department of Corrections (ADOC) and its commitment to opacity. The officials who run that system do not like looksies. Early this year, ADOC stopped releasing the number of in-custody deaths on a monthly basis, ostensibly because there were so many that they either couldn't keep up or didn't want to be embarrassed by their inability to protect the state's wards.
Nevertheless, the reports of carnage that keep dripping out — two men were murdered on May 15, 2023, an additional pair added to a list of over 60 since January 1, 2023 — have contributed to a narrative that men and women in Alabama prison are incorrigible, even feral, when all they're doing is adapting to the environment that the state has established for them.
The truth is that a good number of them are quite high-minded. When they staged a strike last fall, they didn't even protest the squalid conditions they live in, which happen to be deplorable. Instead they sought policy reform on sentencing and parole which will ultimately benefit people beyond them.
Their strike demands were imminently reasonable, despite Gov. Kay Ivey's disagreement. But the demands were really only part of the story of the strike. My sources tell me that — under the guidance of some dedicated leaders who I won't name now — rival gangs and sworn enemies convened in good faith to hammer out what they needed to ask for. In that respect, they're behaving better than many of us on the outside if they can display that type of comity. They came together despite the fact that they worry every day — along with family and friends — that they'll be killed or starved. They're fighting back non-violently. Bravely.
And even effectively. Because of the strike demands, lawmakers introduced two bills poised to pass the Alabama legislature. First is a bill that would mandate the right to attend one's own parole hearings by video (they can't attend these crucial proceedings now) and second is a bill that would allow people serving life sentences to petition to have their punishment reduced. Most prison work stoppages achieve nothing. This group of men and women convinced people to listen and act. Do not count these people out.
That doesn't mean the wind is under their yellowhammer wings. Gov. Ivey just signed a bill into law that reforms the so-called "good time" statute by making it harder to earn time off one's sentence because ADOC failed to take the good time of someone who attempted escape. Their resilience doesn't mean they're safe now or being treated justly. It's just the opposite.
Alabama's prison population reflects a lot of their yellowhammer history. Like woodpeckers, they're tenacious fighters. Much like the Yellowhammer Cavalry in 1862, they're nimble, capable of putting up a few wins, but then ultimately forgotten.
And they aren't living much differently than Brodie's Yellow Hammers. Some aren't supplied shoes and therefore aren't allowed in the chow hall. As I have reported before, the ADOC intentionally starves them when they assert their rights. They wander, often squatting in dorms where they're not assigned because they want to avoid being raped. The violence doesn't cease; I hear reports of outright beatings that all too often result in lost "good time" but no medical treatment. And they huddle, displaced and ostracized, in one of Alabama's 15 state-sanctioned colonies of fear and panic.
But unlike the legend of Brodie's Woods, these tales are true and verifiable. There's no fiction here. It's traceable. It tracks, all too well.
That's why today The National Memo announces an unflinching series that goes inside Alabama's criminal legal crisis: the Yellowhammer Files. We're going to trace and track data and stories until something changes. Check these files as they are published and you will be stunned by what you read.
Chandra Bozelko served more than six years in a maximum-security facility in Connecticut. While inside she became the first incarcerated person with a regular byline in a publication outside of the facility. Her "Prison Diaries" column ran in The New Haven Independent. Her work has earned several professional awards from the Society of Professional Journalists, the Los Angeles Press Club, The National Federation of Press Women and more.Her columns now appear regularly in The National Memo.