#EndorseThis: Seth Meyers Looks Back At 2016's Political Train-wreck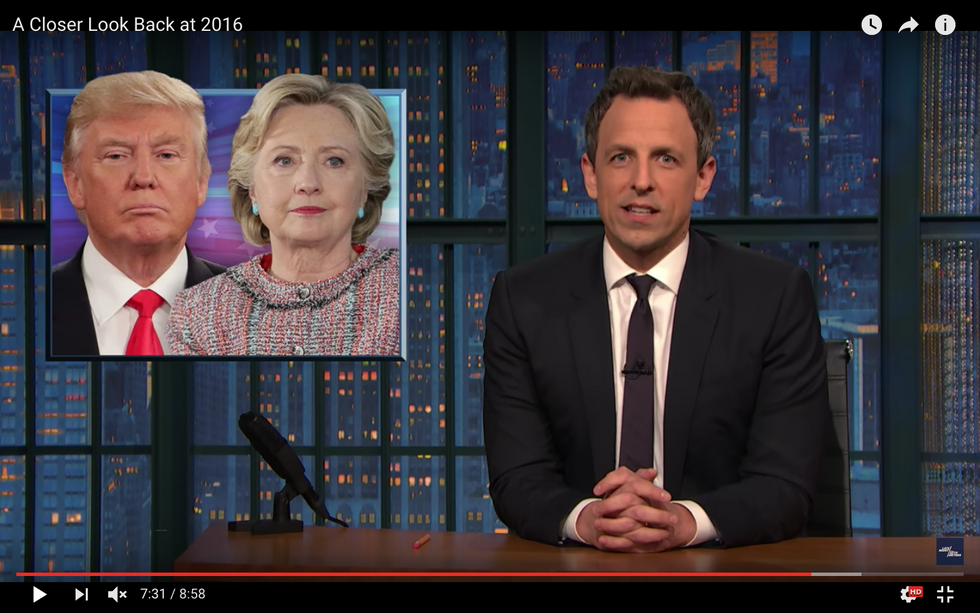 The astute Seth Meyers offers "a closer look" back at the political train-wreck of 2016 — beginning with Donald Trump's pouting refusal to accept the results of the Iowa Republican caucus (because Ted Cruz cheated, albeit without Russian help). The Late Night host reviews amusing moments we might have forgotten, following a year we may well prefer to forget: from Clinton's awkward appeal for the youth vote to the trashy insult contest between Marco Rubio and Trump that concluded with the latter advertising his genitalia.
Meyers clearly feels special affection for Ben Carson, Trump's clueless nominee for housing secretary, whose long, strange political trip culminates in a remarkable moment when he abruptly breaks off a live TV interview to go find his luggage. And Vice President Joe Biden sums up the entire fiasco with a pithy head-slap.