No Sex Drugs For Women? Here's Why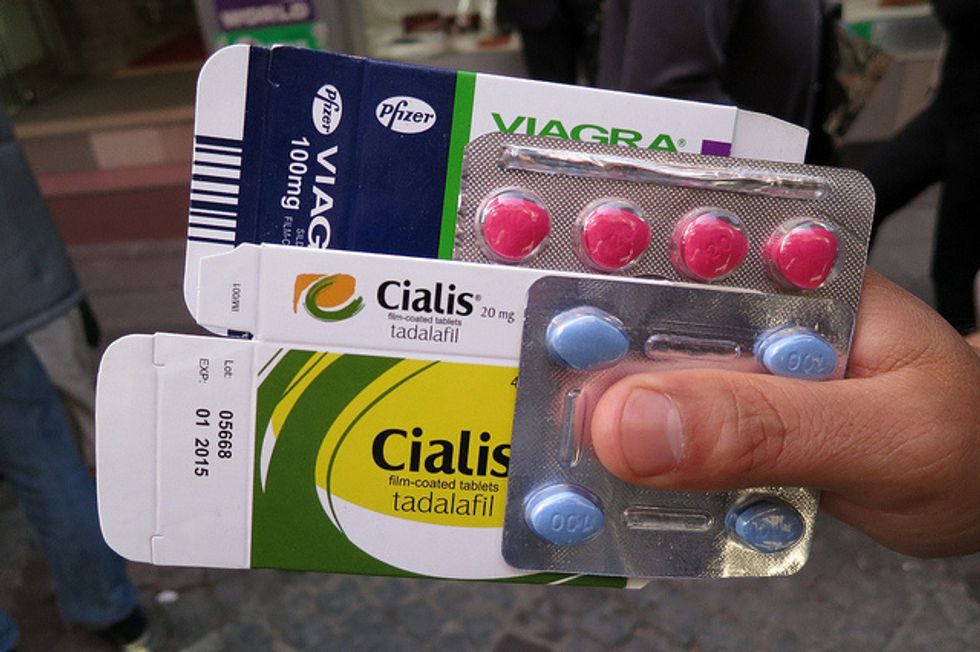 Now that we can stop freaking out about Ebola, it's time to get back to what's really important on the health front – sex. Specifically why there are no sexual enhancement drugs for women. Why indeed? Big pharma spends a bazillion bucks per year inventing and marketing enhancement drugs for men: a so-called Pink Viagra, not so much. But guess what?  It has nothing to do with gender discrimination.
Good news! The Food and Drug Administration is on top of it and will be addressing the issue in some of its "patient-focused drug development" sessions during their annual meeting on October 27 – 28.
Women experience sexual dysfunction for a lot of reasons such as: intake of various medications such as the Selective Serotonin Reuptake Inhibitors (SSRI) class of anti-depressants, fatigue, hormonal imbalances, removal of the ovaries and/or uterus among others. For women, the cycle of desire, arousal, orgasm, and satisfaction is far more complex than it is in men. A drug that addresses just one aspect is not going to have the overall needed effects.
Pfizer spent a lot of money testing a Viagra-like drug in women, and it just fell flat. Proctor and Gamble applied for FDA approval of Intrinsa, a testosterone patch for women who had their ovaries removed. It was rejected because it raised the risk of heart disease and breast cancer. Testosterone therapy for women in general is frowned upon since its long-term safety is unknown, and is also linked to high cholesterol, acne, and growth of facial and chest hair.
Women's groups and health professionals are split on the issue: while some argue that Big Pharma is just itching to make big profits from a serious problem, others feel that female sexual dysfunction is far too multi-faceted and complex to start throwing pills at just one aspect of the problem.
Photo: Martin Wippel via Flickr