Shaken By Bunny Tape, Trump Attacks FBI And Michael Cohen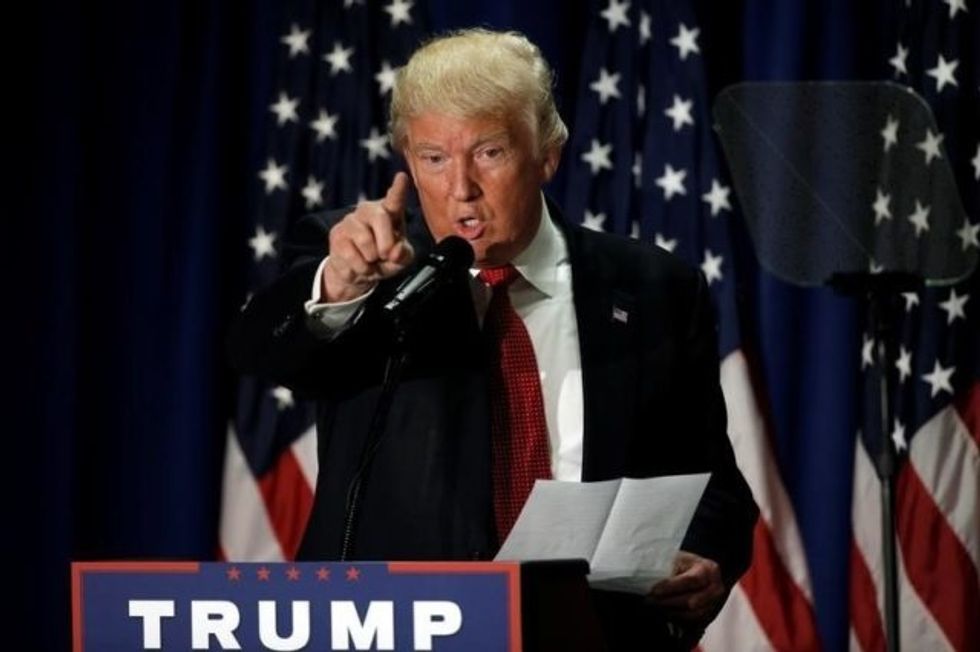 Reprinted with permission from Shareblue.
Trump baselessly alleged the FBI illegally broke into the office of his former fixer Michael Cohen on Saturday morning, finishing off a week marked by his attack on American law enforcement while standing shoulder-to-shoulder with Vladimir Putin.
Trump took to Twitter to complain about the search of Cohen's property, which turned up an audio recording of Trump discussing payoffs related to hiding his affair with a Playboy model.
He described the FBI's actions as "break[ing] into a lawyer's office (early in the morning)."
In reality, the FBI had a search warrant to enter Cohen's properties.
The Washington Post reported the Cohen search warrant was approved after meeting a higher bar than is usually demanded of warrants.
The search was undertaken by a U.S. attorney, who has to have a search warrant approved by a magistrate judge from the U.S. District Court.
The process is a far cry from Trump's description of criminal behavior, but well in line with his habitof attacking law enforcement when he feels personally threatened.
Trump also whined that the recording made by Cohen is "totally unheard of & perhaps illegal."
This is likely very false too.
New York, where Cohen recorded Trump, is a "one-party consent" state, which means he did not need Trump's permission to record him. Trump's lawyers haven't even bothered to claim the recording violated attorney-client privilege.
Echoing President Richard Nixon's infamous claim that he wasn't a crook (he was), Trump wrote, "your favorite President did nothing wrong!"
That claim misses the mark by a long shot.
A recent poll from Pew found that President Barack Obama was named by most Americans as the best president in their lifetime. Obama was followed in order by Presidents Clinton and Reagan.
In the survey Trump was a full 25 points lower than Obama. The only recent president that Trump outperformed was President George W. Bush.
Trump has not learned from his week of anti-American rhetoric, and as the investigation continues to envelop his inner circle and move closer to him, he has chosen to throw the FBI and other agencies under the bus.
Those instincts are a big part of why he's near the bottom of the presidential rankings and not at all "your favorite President."
Published with permission of The American Independent.