Shipwreck Off Haiti Could Be Columbus' Santa Maria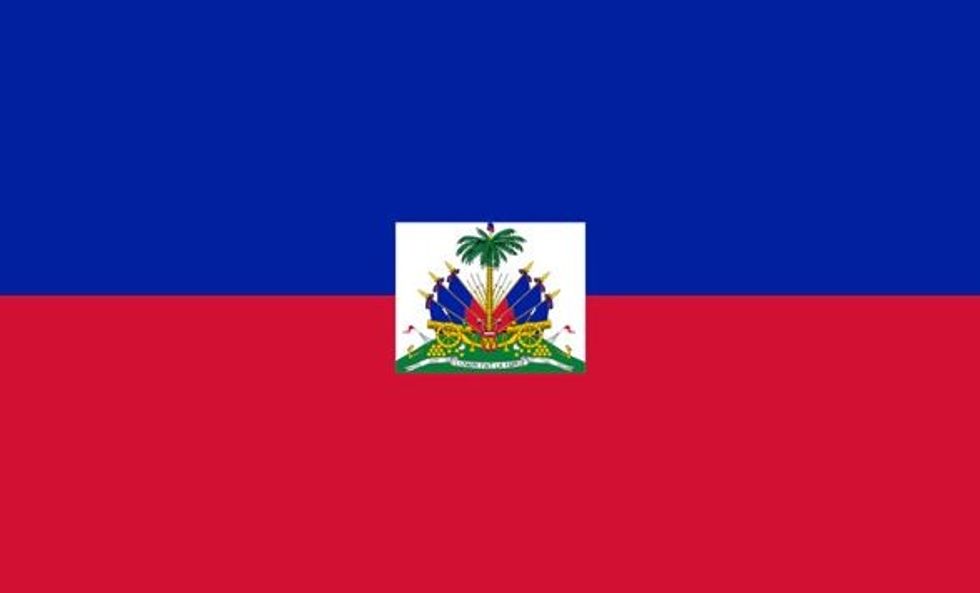 By Jacqueline Charles, The Miami Herald
MIAMI — A top underwater explorer says he is certain that he has found the Holy Grail of shipwrecks — Christopher Columbus' long-lost Santa Maria flagship used in his initial voyage to the New World.
Barry Clifford said he discovered the ship's remains near the coast of Cap-Haitien in northern Haiti, where the Spanish explorer reported in his journal that it had run aground on Christmas morning in 1492. Years earlier, Clifford photographed what he now believes to have been a 15th century wrought-iron lombard or cannon that has since disappeared.
"There are only seven lombards that have been found in the Western world," Clifford told the Miami Herald on Tuesday. "We found the eighth, exactly the distance where Columbus said he lost the Santa Maria."
The Santa Maria ship drifted into a reef and had to be abandoned. Columbus ordered sailors to build a fort nearby in Haiti before sailing the remaining two ships — La Nina and La Pinta — back to Spain to report his findings.
The claim, which still needs to be verified, has its share of skeptics, including another underwater explorer who also believed he had discovered the remains of the Santa Maria while snorkeling in 1987 off Haiti's northern coast.
"There is a lot of water, a lot of history around Haiti, and there have been many, many shipwrecks along the coast of Haiti," said Daniel Koski-Karell, whose 1991 mission to confirm his hunch was thwarted by political turmoil.
But should the scientific evidence of the wreckage pan out this time, the discovery would solve a more than 500-year-old riddle that has plagued historians and marine archaeologists, and been the subject of many failed explorations. It would also help in the rebranding of a country struggling to rebuild four years after a devastating earthquake, and desperately trying to reshape its image in the world.
"It would be a tremendous discovery for Haiti," Haitian Prime Minister Laurent Lamothe told the Herald.
Lamothe, like others in the government, aren't breaking out the champagne just yet.
But a confident Clifford, who says he's been in touch with Haitian President Michel Martelly, is already envisioning a traveling exhibit of the wreckage that would be "a positive statement from Haiti around the world."
"This ship that changed the course of human history needs to be protected and preserved for the Haitian people; that is much more valuable than gold," he said. "This is an irreplaceable resource for the Haitian people."
Clifford won't provide the precise coordinates of the wreckage, only that it's on a reef in less than 20 feet of water in an area not larger than two football fields.
He is concerned, he said, that what's left will be looted and said he has asked Martelly to help preserve the site until a scientific diving expedition and underwater archaeological excavation can be conducted to determine whether the materials are consistent with the late 15th century ship.
If research findings indicate that the shipwreck is likely the Santa Maria, a full excavation will be undertaken, under the auspices and full ownership of the Haitian government, Indiana University's Office of Underwater Science said Tuesday. The university plans to conduct a full investigation, possibly as early as this summer, to determine whether the finding is the Santa Maria.
"The evidence looks very compelling," said Charles Beeker, a leading maritime archaeologist and director of the university's underwater science program, who recently joined Clifford on a reconnaissance expedition to the site.
Clifford said he has since discovered that the cannons had been looted, presumably "taken to the Dominican Republic and sold to treasure hunters."
The cannons were first photographed in 2003 during an expedition of the site, but were misdiagnosed by the team, Clifford said. It was only on further investigation of the photographs, he said, that he realized the shape was consistent with the Columbus-era vessel.
Furthering his belief, he said, was the discovery of Columbus' La Navidad fort in 2003, two miles from where previous archaeologists had looked. The wreckage is 4.7 miles from the fort.
"It was precisely where Christopher Columbus said it would be," he said of the Santa Maria. "It isn't nuclear science."
Columbus had written about the ship's misfortune in his journal, which has become a treasure map for many a explorer. In it, Columbus told how his crew, with help from the native Indian population, had salvaged much of the ship and used the material to build a fort, La Navidad.
It is precisely these details that Koski-Karell, the archaeologist and underwater explorer, said make him skeptical of Clifford's claim.
"Why would he leave cannons on the Santa Maria if he salvaged so extensively? There is a saying, in general, extraordinary claims require extraordinary evidence," Koski-Karell said.
Koski-Karrel also questions how Clifford, whom he considers to be "a competent individual," could misidentify a cannon of that period given its uniqueness. He said since his first visit to Haiti in 1977, he has returned many times.
"To my knowledge, there has never been any conclusive proof fort Navidad has been found," said Koski-Karell, who wrote his dissertation on the archeology of northern Haiti and conducted excavations with teams from the University of Florida. "To me, it's a skeptical claim. I could possibly change my mind if I were allowed to review the evidence of it."
Clifford said more could be revealed after he revisits the site in June.
Photo: saranhiox via Flickr