Polls Show Public Despises Book Bans, But Republicans Keep Doing Them
@LauraClawson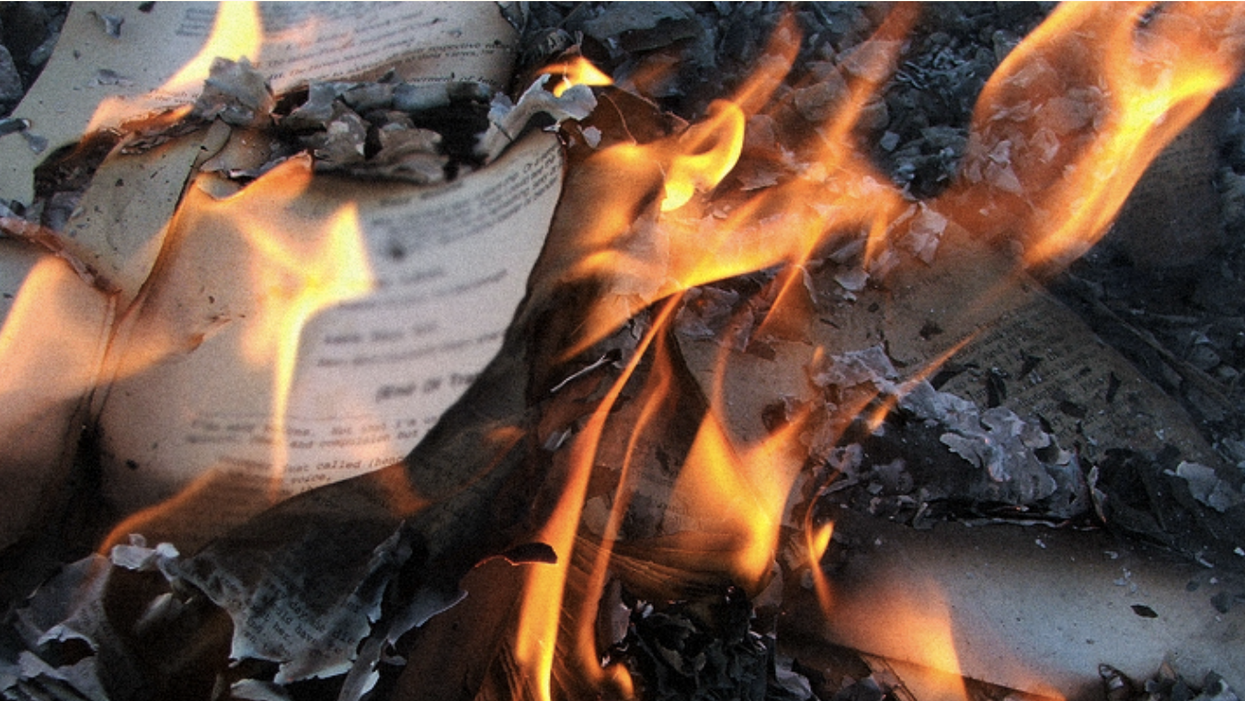 Banning books in schools is not popular. Banning books in schools is happening a lot these days.
On the one hand, new polling from Navigator Research shows across-the-board opposition to banning books, including from Republicans. On the other hand, state legislature after state legislature and school board after school board is doing just that, with the latest example coming out of Idaho, where a state legislator is moving to open librarians to criminal charges for allowing minors access to sexually explicit materials, and some parents are supporting that move in truly astonishing language.
About three out of five people have heard of efforts to ban books from schools, according to the polling, and 62 percent strongly oppose banning books like Maus and To Kill a Mockingbird, when the titles of such well-known books are offered. When people are asked how they feel about "a growing push to remove certain books from schools across the country that local groups deem too problematic because they include content about race, gender, or sexuality," 65 percent oppose it, with 48 percent strong opposition. The opposition to banning books includes parents, however the question is worded.
People are particularly concerned about censoring history and preventing students from learning the nation's history. But while the concern about book-banning that the most people disagreed with was that banning books about LGBTQ characters and experiences is homophobia, the poll still only found 30 percent of people saying that wasn't a concern—70 percent of people were at least somewhat concerned about taking LGBTQ content out of schools.
Meanwhile, in Idaho, the push to take LGBTQ content out of libraries, including school libraries, is strong. Librarians are currently protected under a state law making it a crime to give children explicit materials—a category worded so broadly it could exclude a huge amount of the most famous art in the western world—and a state lawmaker is trying to remove that protection, saying "The increasingly frequent exposure of our children to obscene and pornographic materials in places that I as a parent assume are safe and free from these kinds of harmful materials is downright alarming."
One parent testified at a state House hearing that her daughter had found—gasp!—a book featuring a relationship between a prince and a knight, and from there, "It escalates quickly to 'Auntie Uncle: [Drag Queen Hero],' middle-grade queer [books] and 'Lawn Boy.'"
Another parent demanded the removal of Maia Kobabe's Gender Queer, because, and I am not making this up, "The school does not need to teach our children how to do oral sex. That's my job."
In the midst of this comes a hero, librarian Erin Kennedy, to read a passage from the Bible making the point that you can make a lot of books sound problematic by taking passages out of context. Kennedy read from the Book of Ezekiel: "There she lusted after her lovers, whose genitals were like those of donkeys and whose emission was like those of horses, so you longed for the lewdness of your youth when in Egypt your bosom was caressed and your young breasts fondled."
Unfortunately, widespread opposition to book-banning when people are telling pollsters what they think is not preventing state legislatures and local school boards from doing exactly what huge majorities of people say they don't want. The Idaho House will soon vote on whether to make librarians criminally responsible if a kid gets ahold of a book filled with images of the paintings of Botticelli or Rubens or Modigliani, or a book letting them know that they're not alone growing up LGBTQ, or Maus or Beloved, or, well, the Bible—at least if that kid's parents then get upset that their child's "innocence was violated."
Reprinted with permission from Daily Kos