Shutdown Spurs Record-Breaking Fundraising Haul For DCCC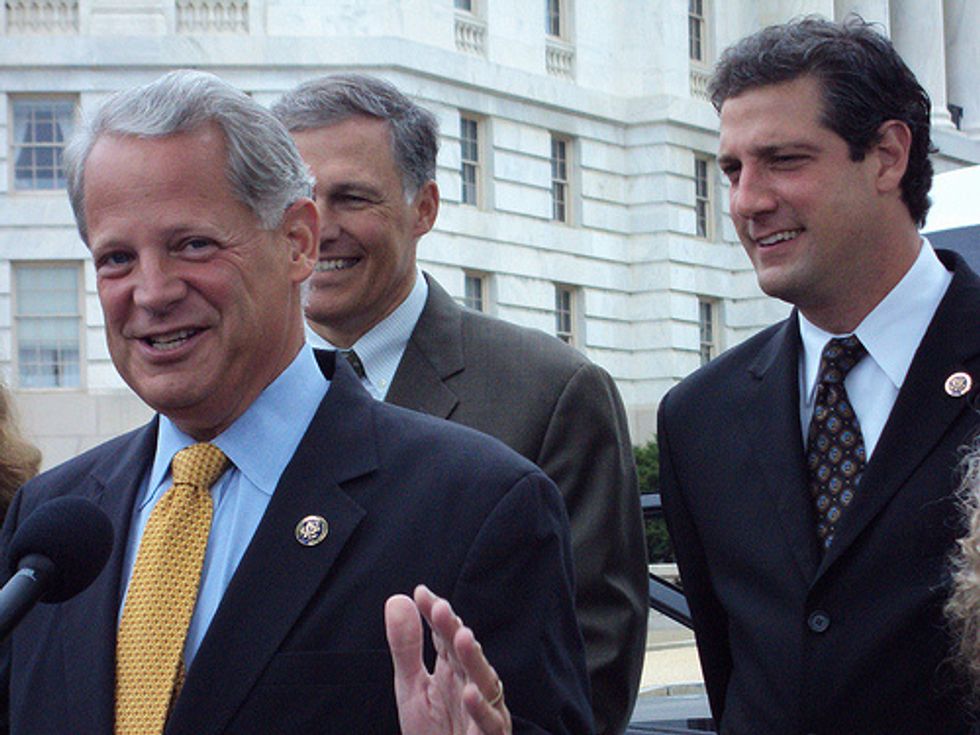 The Democratic Congressional Campaign Committee raised a startling $8.4 million in September, further demonstrating the seismic political impact of the government shutdown.
The $8.4 million haul is DCCC's best September ever in a year before an election, and dwarfs the committee's $4.8 million total from August. DCCC now has $21.6 million in cash on hand, which The Hill reports is more than double what it had in the bank at this point in the 2012 campaign cycle.
The Hill also notes that the impending shutdown, which began on October 1 but dominated the headlines in the preceding weeks, had a clear impact on fundraising:
According to a DCCC aide, more than $2 million of the sum was raised by contributions from 99,000 donors in the six days following Sen. Ted Cruz's (R-TX) 21-hour speech protesting Obamacare.

That contributed to a record-breaking $3 million raised online from more than 160,000 donors, the best off-year online month ever for a party campaign.
The numbers for October figure to be even stronger for DCCC, which should be feeling increasingly optimistic about its chances in the 2014 midterms. In addition to outstanding fundraising, DCCC chairman Steve Israel says that the shutdown is helping him lure top recruits into races against suddenly vulnerable Republican incumbents.
"I think we'll get it into the range of 40 [top recruits]," Israel told The Washington Post's Greg Sargent on Wednesday. "I don't accept that we're at 20-25 top recruits. I would put it right now in the mid-30s."
"Whenever Republicans bring us to a cliff, whenever we have an opportunity to contrast our priorities versus their priorities, we win the debate," he added.
Indeed, several polls have found that the Republican Party's popularity has collapsed since the government shutdown began — opening the door for a serious challenge to their majority, which seemed unbreakable just weeks ago.
Photo: Talk Radio News Service via Flickr