Meet The 5 Democrats On Trey Gowdy's Benghazi Panel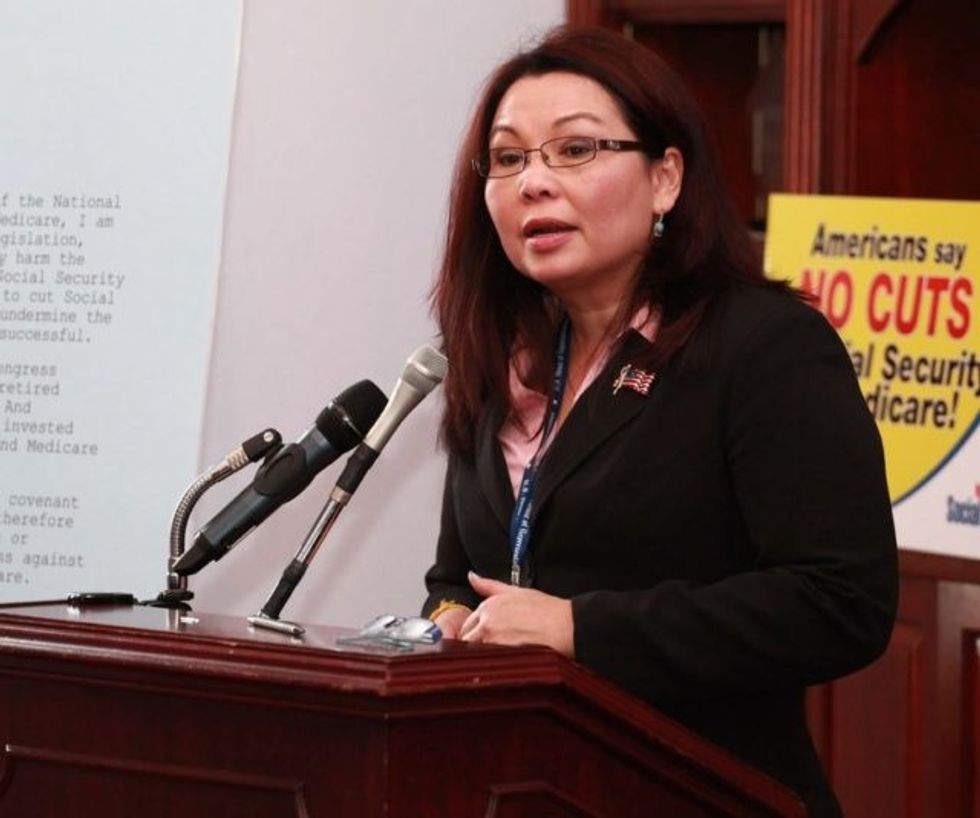 Here we go again.
Her hand forced by Darrell Issa, Trey Gowdy and other House Republicans, House Minority Leader Nancy Pelosi (D-CA) nominated five Democrats to the select committee created to re-investigate the 2012 Benghazi attacks. The number-one goal for these Democrats, it seems, is to keep pressure on Gowdy and their Republican counterparts. It's sure to be no easy task.
To that end, Pelosi chose members of her caucus who have been involved in previous Benghazi investigations. Pelosi's five appointees have unique knowledge of the events, and will have to use it to challenge Republican talking points.
As The New York Times notes, if Gowdy raises issues that have been noted previously, these seasoned Democrats will be able to dismiss them as frivolous. If he introduces new evidence of wrongdoing, they will be able to raise questions about why it was not unearthed by agencies that have already investigated the attack.
In short, as Rep. Elijah Cummings (D-MD) put it: "We need someone in the room to simply defend the truth."
Here's a look at the Democrats charged with defending the truth on the newly formed Benghazi panel.
Elijah Cummings
If there is one lawmaker who knows what to expect from a Republican-led investigative panel, it's Rep. Elijah Cummings. Cummings is a veteran. As the ranking Democrat on the House Oversight Committee, he has sparred with Republicans like Rep. Darrell Issa (R-CA) for countless hours over investigations into the IRS and Benghazi.
So, Elijah Cummings has a game plan for what lies ahead. He toldTheHuffington Post on Wednesday that his primary goal is to identify which pieces of information Republicans seek to investigate. This will, according to Cummings, limit conspiracy theories that may balloon if the parameters of the investigation are not defined.
Additionally, Rep. Cummings says he is fully ready to search for the truth, but he cannot ignore false narratives that have already been pushed by House Republicans.
"I'm looking for the truth, the whole truth and nothing but the truth. Whatever that is," he said. "But you gotta keep in mind, you cannot disregard what we have seen, and that is allegations being made unfairly and in many instances untruthfully, and then there's a search for the facts to back them up. So what that does is it puts us in a situation where it's very difficult to have trust."
Adam Smith
Washington's Adam Smith may be the most cynical Democrat nominated to the special committee. Smith, ranking Democrat on the House Armed Services Committee, has made his disdain for the various probes into the events of Benghazi very well known. In 2013, for example, he labeled the Benghazi investigation a "political witch hunt."
"Republicans in Congress have turned the death of an ambassador and three other Americans into a political witch hunt. For nearly eight months, we have watched Republicans desperately and obsessively search for a scandal, which has not appeared," Smith said in May 2013.
For Smith, the new panel is more of the same. In a press conference Wednesday, he lamented the formation of the investigative committee, but said he would do his best to set the record straight. "This is a committee that should not have been formed," he said. "But since the Republicans chose to form it, I think we have to participate to do our best to bring out the correct arguments."
Adam B. Schiff
Like Smith, Rep. Adam B. Schiff (D-CA) argued that Democrats should not give any credibility to this new committee. Schiff, a member of the influential (especially in terms of the Benghazi investigations) Intelligence Committee, called the new effort a "colossal waste of time" on Fox News Sunday this month.
"We've had four bipartisan investigations already," he told host Chris Wallace. Noting that another investigation will further waste taxpayer money, he added, "I don't think it makes sense, really, for Democrats to participate…I think it's just a tremendous red herring and a waste of taxpayer resources."
Nevertheless, when Pelosi tapped him for the role on the committee, Schiff agreed. He made note of his reservations in a statement released Wednesday, writing: "I've been involved in the investigation into Benghazi from day one as a member of the Intelligence Committee because like every other American I want to know what happened, why it happened, how we can keep it from happening again, and I want to bring to justice those that perpetrated this horrible attack. But almost 18 months later, and after 8 reports from House and Senate committees and the Accountability Review Board, the questions that this select committee purports to investigate have been asked and answered time and time and time again."
Linda T. Sanchez
Rep. Linda Sanchez (D-CA) is currently the ranking Democrat on the House Ethics Committee. Her attitude toward the Benghazi committee seems to put the emphasis on the families affected by the attack.
She said in a statement about her appointment: "Although I am disheartened that we are putting the families affected by this tragedy through this partisan exercise, I am committed to looking at the evidence and making decisions based on what that evidence shows."
Despite her receptiveness, Sanchez has her reservations about keeping partisanship out of this committee.
"Leaving politics out of the room is going to be a challenge for this committee, but our responsibility to the American people is to carefully analyze the facts, and not just make up allegations," her statement continues. "I hope my Republican colleagues will adhere to the same principles."
Tammy Duckworth
Rep. Tammy Duckworth (D-IL) may be the perfect Democrat for the new Benghazi committee. Duckworth is an Iraq War veteran who currently serves on the House Armed Services Committee and the House Committee on Oversight and Government reform. In her role on both, Duckworth has spent time investigating the terror attacks in Benghazi.
Importantly, Duckworth is prepared to play up her military experience in her new role. In a press conference accepting her position on the committee, Duckworth said: "I sat in a committee where the testimony of a man [Retired Adm. Mike Mullen, the former chairman of the Joint Chiefs of Staff] with over 30 years of military experience on whether or not there were capacities for military aircraft to make it to Benghazi in time was questioned by someone with no military experience, questioning his judgment as a military commander."
"I want to make sure that no American diplomat, no American life, no American servicemember is ever put in the same kind of jeopardy where we don't have the resources there to protect them as they carry out this nation's business around the world," she added.
Want more #Benghazi news? Sign up for our free daily email newsletter.