Smartphone 'Kill Switch' Bill Will Have Another Shot In The California Senate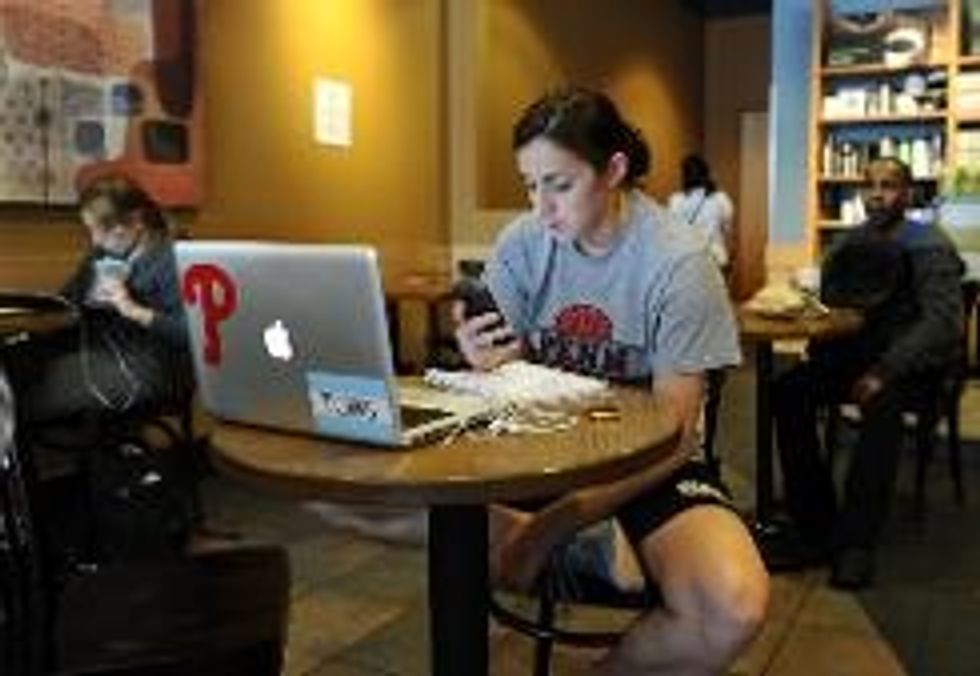 By Jessica Calefati, San Jose Mercury News
SACRAMENTO, Calif. — With law enforcement warning of an epidemic of smartphone thefts, the California Senate this week will be asked to reconsider a proposal to deter robberies with a bill it once killed under pressure from the telecommunications industry.
State Sen. Mark Leno plans Thursday to reintroduce SB962 to require "kill switches" in all California cellphones, weeks after the effort narrowly lost a vote.
The battle is exposing nonpartisan allegiances and allegations of lobbyists' influence as Sacramento deals with the fallout of corruption scandals that have raised questions about a pay-to-play culture at the Capitol.
Backed by law enforcement groups, Leno, a San Francisco Democrat, said he is undaunted in his effort to mandate software that would allow a phone's owner to lock the device remotely if it's lost or stolen.
"We're strongly in the game this time around. We have to be," Leno said. "We have to get into the minds of these criminals and convince them that the crime is not worth their while."
Many victims are attacked while walking down the street or riding a public train or bus. Even public officials have been targeted: Oakland City Councilman Dan Kalb's iPhone was taken from him at gunpoint in 2012.
When Leno's legislation came up for a vote in the state Senate several weeks ago, it lost by two votes when six Democrats and all but one Republican voted against it. Democratic state Sen. Jim Beall of San Jose cast one of those no votes. He said Monday he is keeping "an open mind," but had various concerns about the original bill and acknowledged he must pay attention to Apple's concerns because the technology giant is the biggest employer in his district.
"We don't want any legislation to have a negative impact on jobs in Silicon Valley," Beall said.
The wireless industry is particularly powerful in California because it has "home court advantage," said Jack Pitney, a professor of politics and government at Claremont McKenna University.
"They exercise power in every state, but this is California. It's their fortress," Pitney said.
The legislative amendments Leno is set to introduce Thursday will give phone manufacturers more time to comply with the new rules on kill switches and clarify that the proposal only applies to smartphones, not tablets, he said. Phones manufactured before the bill's start date in July 2015 would not be required to have anti-theft technology installed.
But that may not be enough to satisfy the industry. A powerful trade group that advocates on behalf of wireless carriers and phone manufacturers called CTIA-The Wireless Association has been lobbying fiercely for another change to the kill switch bill that Leno said he's not willing to consider.
In a letter written by CTIA on behalf of every major Silicon Valley company in the cellphone business — including Apple, Samsung, Verizon, AT&T and Microsoft — the group said kill switch technology should only be made available to customers who want it, not mandated.
"Consumer-friendly solutions already exist to address theft," the letter states.
For example, Apple offers iPhone users an application that erases personal information and locks lost or stolen phones remotely, but San Francisco District Attorney George Gascon, one of the bill's sponsors, said those types of apps don't work as crime deterrents. Many users don't know about the features or can't figure out how to activate them — and criminals know it.
Critics of the wireless industry's position on kill switches say it has nothing to do with consumer freedom and everything to do with the companies' bottom lines. The replacement of lost and stolen smartphones and tablets is a $30 billion business in the U.S., and the nation's four largest wireless carriers rake in close to $8 billion annually on theft and loss insurance policies, Gascon has said.
Beall and other Democrats who voted "no" when the Senate considered Leno's kill switch bill have been accused of trading their votes for contributions from the deep-pocketed telecommunications industry. Beall flatly denies those allegations, and recent campaign finance reports show he has not received any donations from industry groups.
While Beall supports the intent of the kill switch proposal, he said he took issue with the bill's "guts." For example, Beall said the bill failed to address what would happen if a domestic violence victim's cellphone were locked remotely by his or her abuser.
Leno said he knew Beall's decision on the bill would be tough because he's in the unusual position of having all the tech companies lobbying against the bill in his backyard. Still, Leno is hoping his San Francisco Bay Area colleague will be on his side the next time the Senate votes.
"We need a broad solution that's going to keep people safe," Leno said.
©afp.com / Jewel Samad