Smear Of Christine Ford Backfires Spectacularly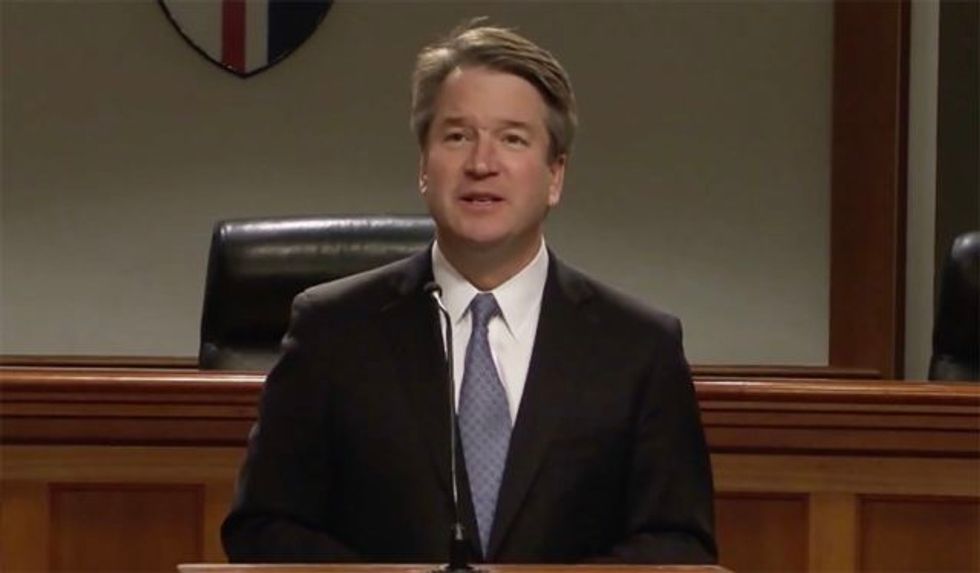 Reprinted with permission from AlterNet.
Conservative defenders of Supreme Court nominee Judge Brett Kavanaugh have already demonstrated their willingness to go after his accuser, Christine Blasey Ford, but the newest attack on her credibility was even more ridiculous — and in the end, false — than we could have ever expected.
Grabienews reported that Christine Ford, a California professor, had very bad reviews on Ratemyprofessor.com. Some of the views described her as "vengeful" and said there was "something wrong with her."
Of course, student reviews are far from an unbiased source, and it's not clear what relevance they would have for a sexual assault allegation.
But there's an even bigger problem: The news report, which was picked up by the extremely influential conservative link aggregator the Drudge Report, wasn't even about the Christine Ford who has accused Kavanaugh of sexual assault. It was about another Christine Ford who also teaches in California.
The website has officially retracted the article, leaving this note: "We apologize for the error, but we've since learned there are two Christine Fords working in clinical psychology in California and we wrote this report about the wrong Christine Ford. We regret not going to greater lengths to ensure this was indeed the same Christine Ford. Please do not share this article with anyone (and if you have, delete it/withdraw it); we are only leaving the page up so you can see this important update. "
Cody Fenwick is a reporter and editor. Follow him on Twitter @codytfenwick.