Smelling Of Fear, Trump Lawyers Try To Shield Him From Mueller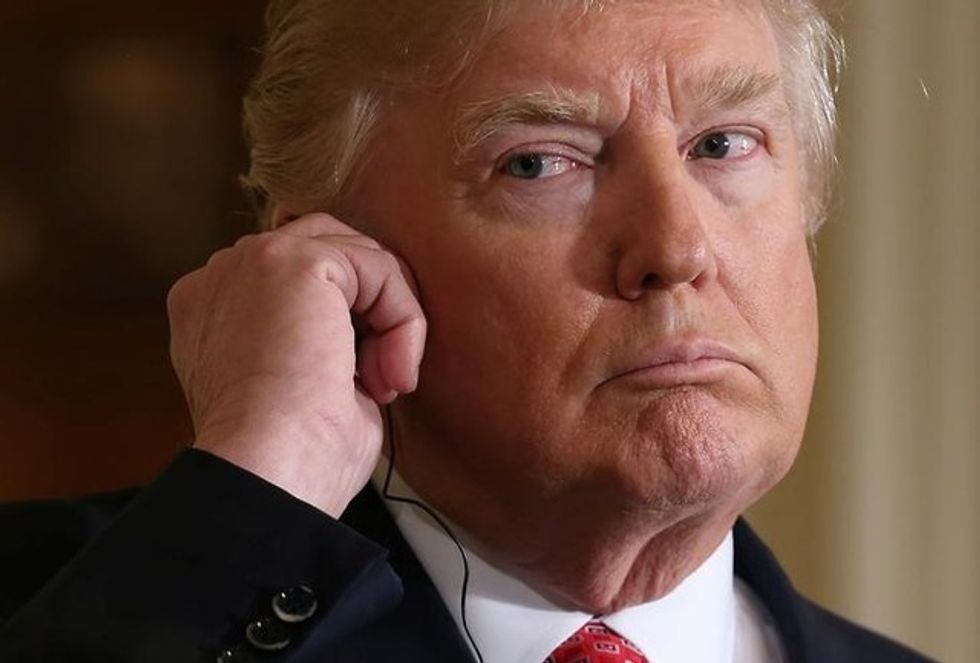 Reprinted with permission from Shareblue.com
Trump's lawyers reportedly turned over a trove of documents to special counsel Robert Mueller's office as part of an ongoing, behind-the-scenes effort to shield Trump from a potentially perilous interview with Mueller.
The Washington Post reported Monday evening that Trump's attorneys have provided Mueller's team with "written descriptions that chronicle key moments under investigation" in an attempt "to minimize his exposure to the special counsel."
According to the Post, "The lawyers are worried that Trump, who has a penchant for making erroneous claims, would be vulnerable in an hours-long interview."
They have good reason to be worried.
Trump has a long history of lying under oath, and he regularly — and publicly — spews patently false claims about the Russia investigation.
In what may end up being one of the most significant pieces of evidence in Mueller's investigation of obstruction of justice, Trump went on national television and announced that he had fired former FBI Director James Comey because of his handling of the Russia investigation — a statement that completely undermined what the White House said about his firing.
The revelation that Trump's lawyers have turned over documents to Mueller is just the latest sign of panic coming from Trump's legal team.
Earlier this month, his lawyers laughably tried to broker a deal with Mueller, saying Trump would sit down for an interview if Mueller agreed to end the Russia investigation within 60 days. (That's not how investigations work.)
They have also taken to television to make their case on behalf of Trump, even going as far as calling for Mueller to be investigated for having the audacity of doing his job.
And just two days ago, Trump's personal attorney John Dowd called for the Russia probe to be shut down.
If, as Trump claims, he has nothing to hide, why are his lawyers trying so hard to keep him hidden from Mueller? That's a question Mueller surely wants to answer.