Snowfall Begins In New York As City Is Warned To Prepare For The Worst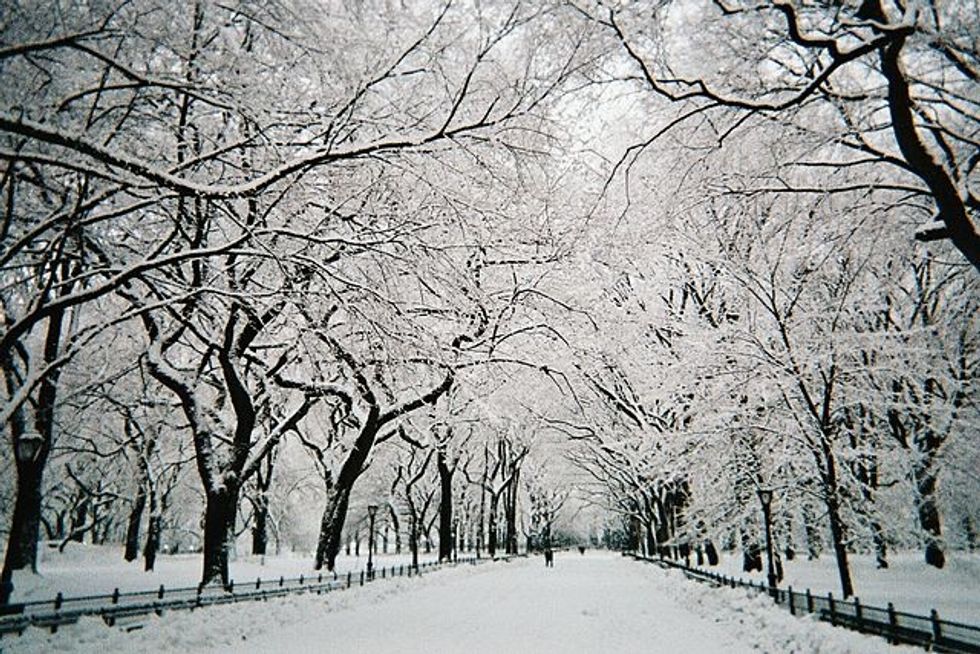 By Tina Susman, Los Angeles Times (TNS)
NEW YORK — Snow began falling in New York City early Monday, a prelude to a potential monster storm that prompted a blunt warning from the mayor: "Prepare for the worst."
The anticipated blizzard was not expected to reach its crescendo until Monday night, but its effects were already being felt across the area. Hundreds of flights leaving from or arriving at airports in the storm's path were canceled through Tuesday, according to www.flightaware.com, which monitors airline activity.
Commuters in New York City and to the east on Long Island faced the prospect of the state shutting down the Long Island Railroad later in the day. "It looks like that may very well happen," Ed Mangano, the Nassau County executive, told New York's NY1 news on Monday.
Long Island usually gets the worst of the snow when storms blow through the area, but the oncoming storm, which is expected to last through most of Tuesday, has the potential to cripple cities from Boston to Philadelphia.
"We are facing most likely one of the largest snowstorms in the history of this city," Mayor Bill de Blasio said Sunday as he held up a list showing the worst recorded snowfalls in New York. They included a 2010 blizzard that dropped more than 20 inches of snow and hit the day after Christmas; a February 2006 storm that brought more than two feet of snow to the city; and one in February 2003 that killed at least two people in the city and 42 people nationwide.
Gov. Andrew Cuomo urged commuters who could work from home to do so to prevent becoming trapped on roads while driving home. Last November, a snowstorm in Buffalo was blamed for a dozen deaths, including at least one person found buried in his car on the side of a highway. Two years ago, dozens of vehicles became stuck in fast-rising snow on the Long Island Expressway as commuters tried to beat a blizzard that swept into the area.
The National Weather Service issued a blizzard warning from southeastern New York and northeastern New Jersey up to northeastern Maine, and said wind gusts could reach 40-70 mph. "It appears many of the major metropolitan areas will be affected anywhere from Philadelphia through New York City and into Boston," the agency said in a statement.
Throughout the area, grocery stores were jammed Sunday night and early Monday as people stocked up, and shelves emptied nearly as quickly as they could be restocked.
"I'm not taking any chances," said Jessica Rodriguez as she stood in line to check out at a Brooklyn market. The line wound around the corner of the store and nearly down the length of the dairy aisle, where just one carton of eggs was left at about 9 a.m. Monday.
Outside, Jonathan Katz was walking his dog, Casper, whose red booties were bright against the accumulating snow. Katz said he and Casper are accustomed to warnings of horrible snowstorms that amount to little more than dustings.
"We're both kind of hoping this one turns out to be as big as they're saying," he said. "It always makes the city look so nice. At least until the snow turns dirty."
Photo via Wikimedia Commons