Sold Illegally From A Clinic, Adoptees Use DNA To Seek Birth Families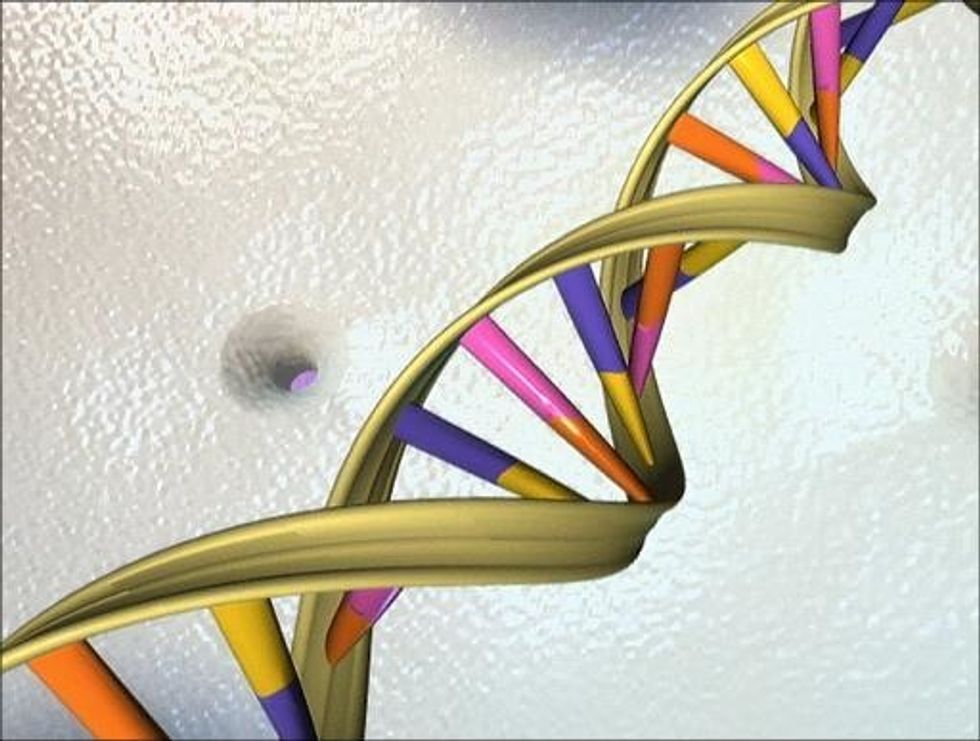 By Gracie Bonds Staples, The Atlanta Journal-Constitution
DUCKTOWN, Tenn. — At a small inn tucked behind a Chevron gas station just off U.S. 64, men and women in their 50s and 60s trickled into room 109 Saturday morning. A teacher, a former newspaper editor, and a hairdresser were among the first to arrive. They came from Michigan, Ohio, Georgia, Florida, and Tennessee to have their cheeks swabbed, hoping their DNA might help them find their birth families and the missing link to their medical histories.
Even if the tests turn up just one match, said organizer Melinda Elkins Dawson, of Akron, Ohio, their efforts will have been worth it.
Like many of those who gathered here Saturday, Dawson is one of about 200 co-called Hicks babies, infants given up by their birth mothers and sold in the 1950s and 1960s from Dr. Thomas Hicks' clinic in McCaysville, a sleepy Georgia town, just across the state border.
In all, 30 people — some Hicks babies, some potential relatives and their supporters — turned out for the testing, performed free by Ohio-based DNA Diagnostic Center. It could take up to three months to test all the participants' samples, but what's 90 days compared to the lifetime these baby boomers have been waiting to find their birth families?
Dawson began searching in earnest in the late '90s until a family tragedy stalled her efforts. When she turned 51 in February, she decided the time was right to resume her search. Hicks babies are getting older, after all.
"We really needed to step up our efforts," she said.
Many of them have been here before, their hopes ignited then dashed after another Hicks baby, Jane Blasio, spearheaded a similar DNA testing effort in 1997. Blasio's search, aided by Judge Linda Davis of the Fannin County probate court, turned a spotlight on the town and the doctor who sold them.
With few exceptions, the search for a match has come up empty or led to disappointments.
When the news first broke, Paul Payne, 61, of Hixon, Tenn., said his former baby sitter contacted him. She gave him the name of a woman she believed was his mother, where she went to college, what her father did.
"I started researching that and everything she told me matched, but I still have not been able to prove anything," he said.
Payne tracked the woman down at a nursing home in Florida. He called her, but when she answered, he couldn't speak.
"I hung up," he said. He had second thoughts about disrupting her life.
Two weeks later, he learned she'd died. Her son refused to test her DNA.
"I'm being optimistic, but I'm a realist," said Payne, as the testing drew to a close. "Unless I can find some relative who is close enough to who I believe is my mother to give DNA, I'll probably never know for sure."
Hicks baby Diane Conrad learned she had a sister — also a Hicks baby — after that first go-round of DNA testing.
"She was three years younger than me," Conrad said. "She grew up in West Akron, a 20-minute drive from my neighborhood."
The women met once at Conrad's home, comparing noses and foreheads. Over the next six years, they remained in frequent contact, but when her sister divorced, that was the end of it.
"She dropped off the face of the earth," Conrad said. "I tried calling, but she didn't return calls. After a year or two, I just gave it up."
Provided her birth parents are still around, she's hoping the test will help her connect with them.
"I don't want to drop into anybody's life, destroy anybody's relationships," Conrad said. "I just want medical history. That's my priority."
In the late '90s, Dawson and her adopted mother, Judith Johnson, shared their story on television talk shows like "The Maury Show." But she aborted her search in 1998, when her husband, Clarence Elkins, was falsely convicted of murdering Johnson.
Instead of searching for her birth mother, Dawson would spend the next seven years trying to prove her husband's innocence. Elkins was exonerated through DNA testing and the true killer was convicted.
Dawson has known since age 7 her parents got her from the McCaysville clinic run by Hicks, who died in 1972. According to Dawson's adopted parents, Hicks said her birth mother had two other children and "had been involved with someone very prominent who couldn't afford the scandal."
"Dr. Hicks and his nurse told lots of stories, so who knows if that's true," Dawson said, as if still half-believing all these years later.
Indeed no one knows for sure whether Hicks, generally beloved by the townspeople of McCaysville, sold the babies for profit or simply recouped the cost of caring for the mothers.
And that's perhaps the most troubling thing in all this, Payne said. Nobody knows anything for certain. Complicating matters, Hicks provided fake birth certificates that listed the buyers as the birth parents, erasing any evidence of the babies' real mothers.
AFP Photo/File
Interested in national news? Sign up for our daily email newsletter!