Some Companies Resorting To Extremes To Dodge Obamacare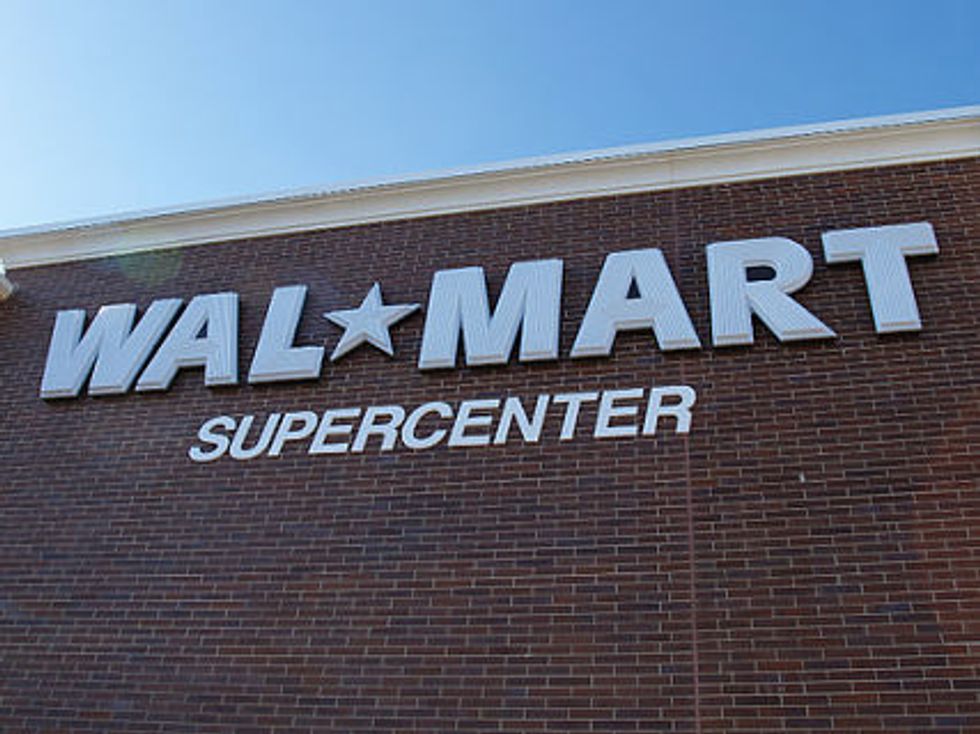 For millions of Americans, all they really want for Christmas is decent health care coverage. It's a wish they've repeated over and over, and now it will come true. Obamacare has withstood the legal and political onslaught of its enemies. On January 1, 2014 — just over one year away — it will arrive.
Americans of all ages, healthy and sick, will join their counterparts in every other advanced nation by having access to affordable health insurance. Hallelujah.
Joyous good tidings, indeed. But lurking in the background, like a modern-day Ebenezer Scrooge about to snatch the last lump of coal from Bob Cratchit's pitiful warming fire, are some of the nation's largest employers of low-wage workers plotting to make their employees' lives harder.
Think it's tough getting by on $10 per hour? Just wait until corporate executives finish slashing the hours of their restaurant, hotel and retail workers to under 30 per week. That's the plan. By slighting workers the hours they need to make any kind of decent living, employers will be able to dump their health insurance obligations under Obamacare onto taxpayers.
In the most high-profile case, Darden Restaurants, the Orlando-based owner of Olive Garden, Red Lobster and LongHorn Steakhouse, announced that it was testing a plan to deny workers full-time schedules; however, the public outcry over such a policy forced the company to back down. Darden told the Orlando Sentinel in October that keeping employees at 28 hours a week was one possible way to "address the cost implications health care reform will have on our business."
Under the Affordable Care Act, beginning in 2014, employers with 50 or more full-time employees must provide affordable health insurance to their workforce or pay a penalty of up to $3,000 per worker. The loophole is that the rules don't apply to part-time workers, defined as someone who works less than 30 hours on average per week.
For instance, Pillar Hotels & Resorts, a company that controls hundreds of franchise hotels, including Sheraton and Holiday Inn, was reported by the Wall Street Journal to be embarking on a plan to hire more part-time workers to limit health care costs. CKE Restaurants, Inc., the parent company of Carl's Jr. and Hardee's, also told the Journal that it is now hiring part-time workers to replace full-timers who have left. And these are just the companies who are willing to fess up.
Part-time workers will get health care coverage, but you and I will pay for it. Under Obamacare, people making up to four times the federal poverty rate ($92,200 for a family of four) will qualify for federally subsidized health insurance from an online exchange, and expanded Medicaid will be available to everyone making under 133 percent of the poverty rate ($30,657 for a family of four) in states that opt to participate.
Then there's Walmart. As the nation's largest private employer, and a notoriously low-paying one at that, no story of employer iniquity would be complete without it. Walmart already employs a disproportionate number of workers who supplement their wages with government benefits for the poor, especially Medicaid. Now the retail giant may be shifting even more of its health care costs onto the rest of us.
In Walmart's 2013 "Associate's Benefits Book," employees hired after Feb. 1, 2012 who work less than 30 hours a week will be denied employer-sponsored health coverage, according to Alice Hines of the Huffington Post. This is worrying because workers have little control over their schedules. Company spokesman Randy Hargrove rejects Hines' insinuations. He says that Walmart is "not looking to cut hours." But considering the company's track record, it strains credulity to think managers won't cut costs this way in the long run.
Remember how the Ghost of Christmas Yet to Come in Charles Dickens's "A Christmas Carol" looked so foreboding? Well, in one year, health care security will be the nation's Christmas gift to itself, but what mischief will befall low-wage workers as a result? Only the nation's Scrooges can say.
(You can respond to Robyn's column at blumner@sptimes.com.)
(c) 2012 Tribune Media Services, Inc.
Photo by Ron Dauphin via Flickr.com