South Africa Summons US Envoy To Protest Trump's Racist Conspiracy Tweet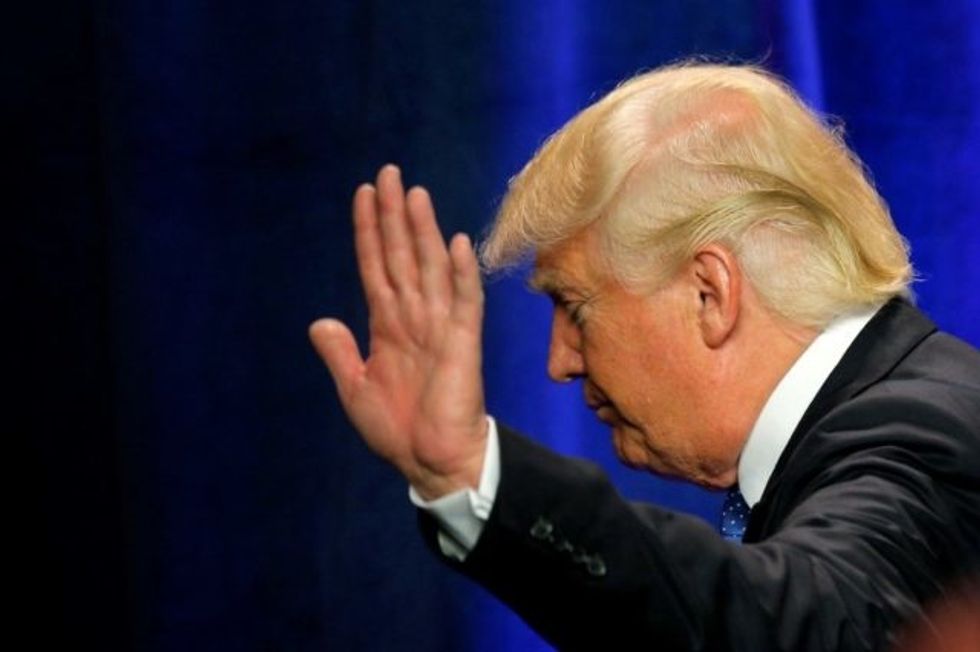 Reprinted with permission from Shareblue.
Trump's decision to promote a racist conspiracy theory has sparked a diplomatic confrontation, requiring South Africa to summon America's most senior diplomat there to set the record straight.
Earlier this week, after watching a segment on Fox News, Trump tweeted that he has "asked Secretary of State @SecPompeo to closely study the South Africa land and farm seizures and expropriations and the large scale killing of farmers."
South Africa's government summoned U.S. Charge d'Affaires Jessye Lapenn to "convey the unhappiness of the people" over Trump's tweet.
Trump's tweet was based on "false information," the South African government says, and served "only to polarize debate on this sensitive and crucial matter."
The government also said it was "disappointed" in Trump's failure to use the existing diplomatic channels to discuss issues.
The entire story is based on a conspiracy theory popularized by white supremacists that farmers are facing a form of "white genocide" in South Africa, as purported retribution for the racist policies of the apartheid regime.
Investigators who have analyzed crime data in South Africa have debunked the conspiracy, which has inflamed racial tensions in a country that has long struggled over racial divisiveness.
Trump has come to the table with his own bigotry, and through the presidency has created problems for South Africa as they have been working to heal them.
The tweet thrilled many of the racists who form Trump's base, but as is so often the case with his off-handed decisions, the fallout and repercussions have far-reaching effects.
Now Trump has forced the U.S. State Department in a baseless conspiracy theory that involves the highest levels of South Africa's government — a government that now has to clean up a mess Trump created by impulsively tweeting while watching Fox.
Published with permission of The American Independent.