Standard And Poor's Downgrades France Rating To 'AA'
@AFP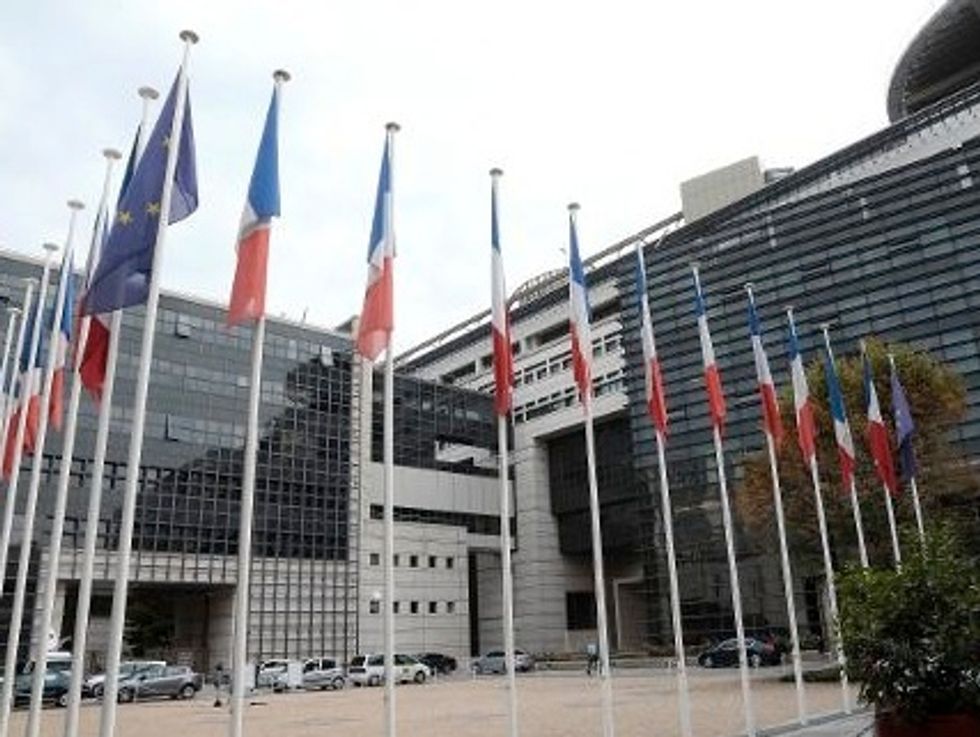 Paris (AFP) – France, and the eurozone's fragile recovery, were thrown on the back foot on Friday when rating agency Standard and Poor's downgraded French debt by one notch, but the government reacted with defiance.
Standard and Poor's said in strong terms that high debt, taxes and unemployment were squeezing the government's room for manoeuvre and that deeper structural reforms were urgently needed.
But S and P held steady its ratings of leading French banks.
The announcement pushed up France's 10-year borrowing rate and depressed French stocks.
The critically important 10-year bond yield rose to 2.391 percent from 2.158 percent late on Thursday.
The downgrade to "AA" from "AA+" came three days after the European Commission warned that France was in danger of overshooting its promises to cut its public deficit.
"The downgrade reflects our view that the French government's current approach to budgetary and structural reforms to taxation, as well as to product, services and labour markets, is unlikely to substantially raise France's medium-term growth prospects," S and P said.
"Moreover, we see France's fiscal flexibility as constrained by successive governments' moves to increase already-high tax levels, and what we see as the government's inability to significantly reduce total government spending," it said.
French president Francois Hollande responded with defiance, saying that he would stick to his "strategy" and hold his course on economic policy.
Finance Minister Pierre Moscovici deplored "the critical and inexact judgements" made by the agency.
And Prime Minister Jean-Marc Ayrault said that the decision "does not take into account all the reforms" made by the government.
S and P was sceptical that these reforms were enough, but it said that the outlook was stable, noting that the French economy had several underlying strengths.

The stable outlook means there is a less than a one-in-three chance that the agency would change France's rating over the next two years.
But the downgrade casts a shadow over the unsteady eurozone recovery from recession, which was given a boost on Thursday when the European Central Bank cut its key rate by a quarter point to 0.25 percent.
That pushed down borrowing costs across the eurozone, but the effect was short-lived for France which has to borrow heavily every week to bridge its public deficit.
S and P alluded to a movement of revolt against a now-suspended ecological tax on trucks in the western region of Brittany as a sign that high taxes can be raised no further.
"Political room for additional revenue measures has lessened," it said.
"Rising popular disapproval of incremental taxation has led to recent policy reversals," it said.
The government was acting to reduce the public deficit but "has also relaxed its headline budgetary targets due to the deteriorating economic background."
S and P estimated that government debt relative to gross domestic product would peak at 86 percent in 2015, the unemployment rate would be above 10.0 percent up to 2016, that the economy would show close to zero growth this year and slightly more than 1.0 percent in 2014-2015.
The public deficit would be 4.0 percent of GDP this year, as forecast by the government, but up from the agency's estimate of 3.5 percent when it held the French rating steady in November 2012 when it stood at 3.0 percent.
Taxes and levies would amount to 53.0 percent of GDP up to 2015, the "highest in the eurozone".
France has the second-biggest economy in the eurozone after the German economy. Market analyst at Credit Agricole CIB in Paris, Herve Goulletquer, commented: "France is looking rather like the weak point in the European panorama."
At Berenberg Bank in London, economist Holger Schmieding commented: "The ongoing progress in the traditional euro crisis countries such as Spain, Portugal, Ireland and Greece makes it ever more obvious that France is Europe's real problem."
And he added: "Perhaps the biggest problem is a post-revolutionary tradition to protest loudly against even small reforms – and the inclination of governments to give in to such protests, as Hollande has done recently."
France used to belong to the elite club of countries that enjoyed top AAA credit ratings, but has lost the top rating over the course of the past two years.
AFP Photo/Jacques Demarthon