Steenkamp Told Pistorius He Sometimes Scared Her
@AFP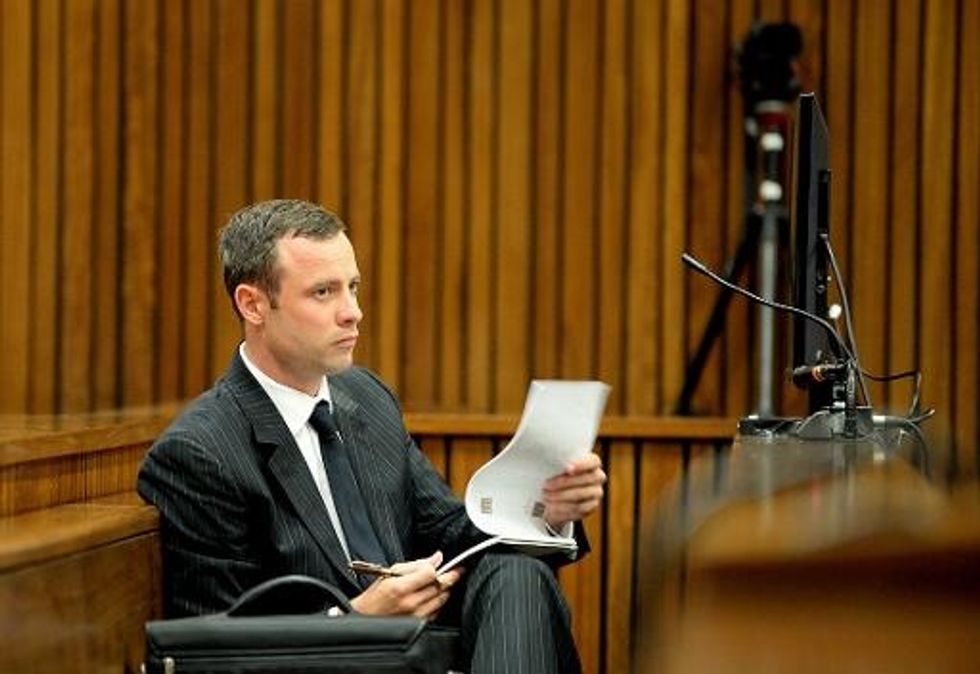 Pretoria (AFP) – Oscar Pistorius's girlfriend Reeva Steenkamp told the athlete she was sometimes scared of him in a text message sent less than three weeks before he shot her dead, his murder trial heard Thursday.
"I'm scared of you sometimes and how you snap at me and how you react to me," Steenkamp said via messaging service WhatsApp after the athlete apparently created a scene thinking that she had flirted with another man.
As the trial entered its fourth week, police cellphone expert Francois Moller read out several exchanges between the couple.
He said 90 percent of the messages were loving, but in one long message Steenkamp said the athlete had been picking on her "incessantly."
"We are living in a double standard relationship where u can be mad about how i feel with stuff when u are very quick to act cold and offish when you're unhappy," Steenkamp said on January 27 last year.
"You make me happy 90 per cent of the time and I think we are amazing together, but I'm not some other bitch not trying to kill your vibe," she added.
"Why try anymore? I get snapped at and get told my accents and voice is annoying," she continued on the January 27, 2013 message.
Police downloaded call records and data from two iPhones, two Blackberries and two iPads found at Pistorius's home after he shot dead the 29-year-old model on February 14 last year.
The athlete denies the premeditated murder charge, saying the couple was in a loving relationship and that he fired four shots through a locked toilet door after he mistook Steenkamp for an intruder.
AFP Photo/Bongiwe Mchunu