Stephen Hawking Warns Trump Withdrawal From Climate Deal Could Turn Earth's Temperature To 250 Degrees And Bring Sulphuric Acid Rain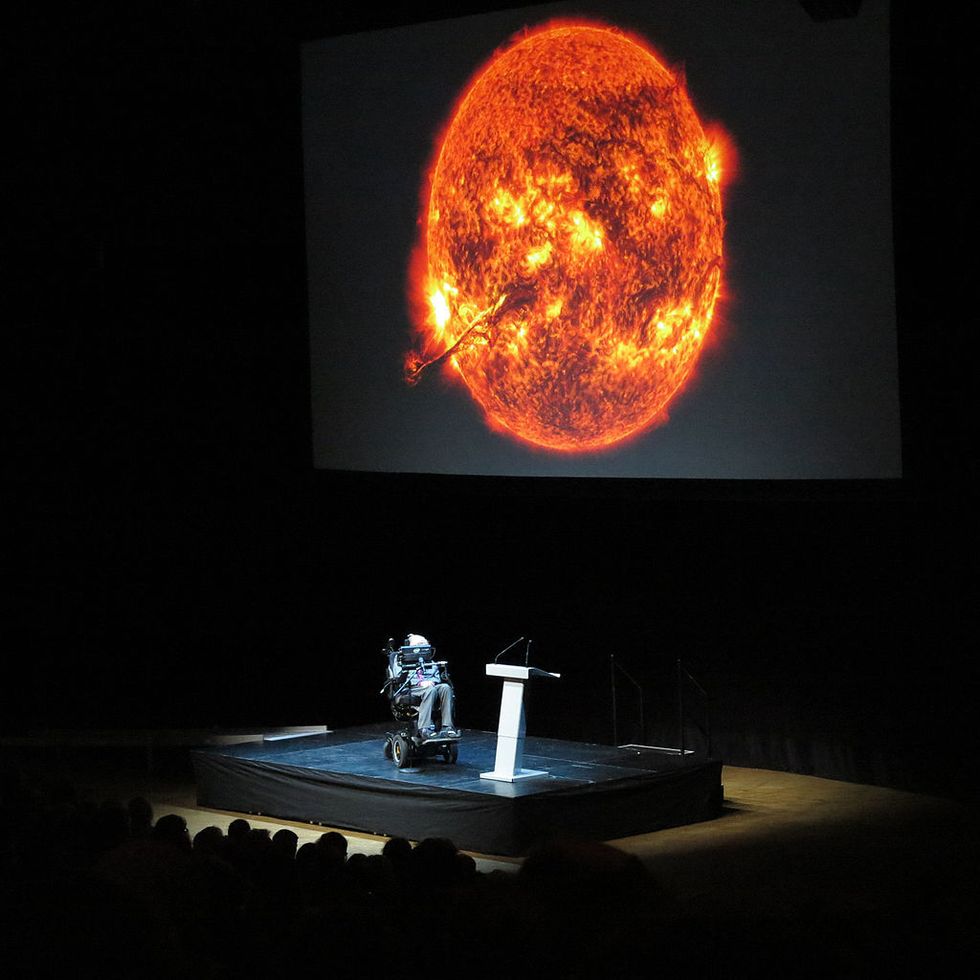 Reprinted with permission from Alternet.
In an interview Sunday with the BBC, the celebrated British theoretical physicist and cosmologist Stephen Hawking warned that President Trump's decision to withdraw from the Paris climate agreement will cause "avoidable environmental damage."
"We are close to the tipping point where global warming becomes irreversible," said Hawking, who is a recipient of the Presidential Medal of Freedom, the highest civilian award in the United States. "Trump's action could push the Earth over the brink, to become like Venus, with a temperature of 250 degrees and raining sulphuric acid."
Trump's decision to abandon the landmark agreement, which was signed by nearly 200 nations to limit the global average temperature increase to 1.5°C above pre-industrial levels, puts the accord in jeopardy, as the U.S. is the world's second biggest emitter of greenhouse gases, after China.
Hawking, regarded by many as one of the greatest physicists since Einstein, has slammed Trump in the past, calling him "a demagogue who seems to appeal to the lowest common denominator." In a March interview with Piers Morgan on ITV's "Good Morning Britain," he said the president should fire Scott Pruitt, a climate change denier who is the head of the Environmental Protection Agency.
"Climate change is one of the great dangers we face, and it's one we can prevent," Hawking said. "It affects America badly, so tackling it should win votes for his second term, god forbid."Watch Hawking describe Earth's possible hellish future due to Trump's climate denial:
This article was made possible by the readers and supporters of AlterNet.