Stepmother Of Teen Stowaway Defends Herself In Court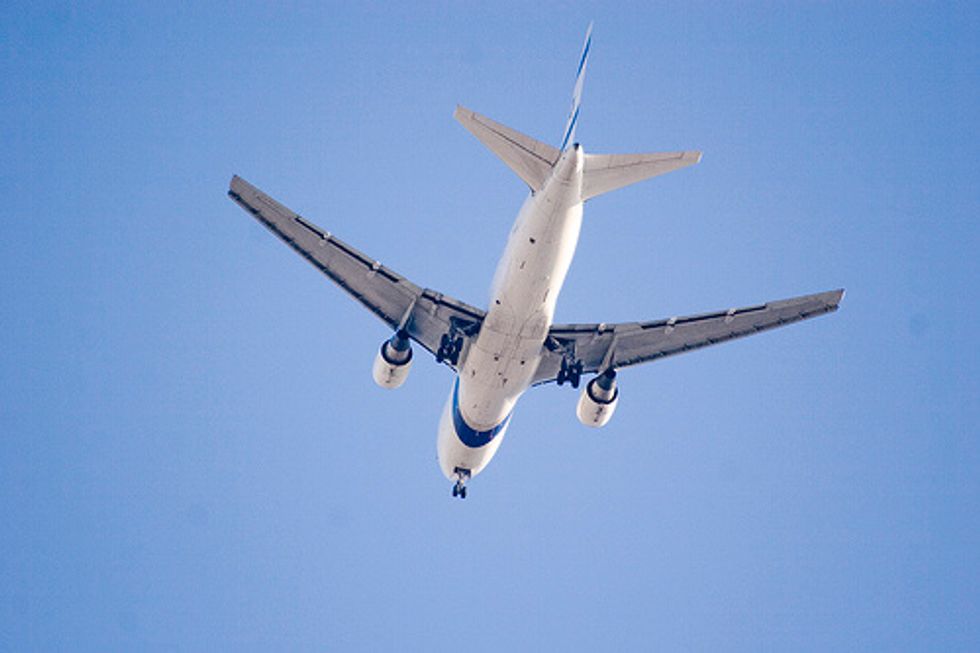 By Julia Prodis Sulek, San Jose Mercury News
SAN JOSE, Calif.—The same day the father of the 15-year-old stowaway was in Hawaii trying to reunite with his runaway son, another family drama involving the teen's stepmother unfolded Tuesday in a San Jose courtroom.
The stepmother, who had been accused by her cousin of treating her stepson "like trash," defended herself in court against another accusation by the same man—that she didn't properly care for an elderly uncle.
"He's not being truthful," Sainab Abdi said of the cousin as she stood outside the courtroom Tuesday. "Don't believe this guy. This is wrong."
She said she has been very worried about the teen and feels badly for him.
"He's my son. I'm in shock," she said. "I hope he comes home soon."
For the family of Somali refugees, who fled their war-torn country and lived in a refugee camp before moving to America, it's been a tough 10 days in their adopted home.
Ever since Yahya Abdi ran away from the family's Santa Clara home, hopped the fence at Mineta-San Jose International Airport and climbed into the wheel well of the nearest jetliner—which happened to be Hawaii-bound—his family has been under the microscope. Reporters have been camped outside their home since April 10, the day Yahya somehow survived subfreezing temperatures and extreme altitudes in the wheel well before jumping down onto the tarmac of the Maui airport, disoriented and weaving and asking for a bottle of water.
He told officials there he had argued with his father and stepmother and longed to see his birth mother, whom he recently found out is still alive and lives in an Ethiopian refugee camp.
The stepmother's cousin, Mukhtar Guled—a San Jose insurance agent and security guard—told this newspaper last week that Yahya was unhappy at home because his stepmother, Sainab Abdi, treated his six youngest siblings like "king and queens," but that Yahya and his older sister and younger brother with a different mother were treated poorly.
On Tuesday, Abdi defended herself, saying Guled had an ulterior motive to make her look like a bad person: He was losing his battle to care for his uncle and be in charge of his affairs—a job that Abdi held until last week and came with $600 a month in government assistance.
Once the teenager ran away, Abdi said in court papers, she said she stopped working for her uncle because the media frenzy kept the family holed up in the house and she couldn't leave.
Abdi wasn't named in the case—her brother, Ahmed Abdi, was—but she spoke to the judge anyway, telling him not to believe Guled and that he was making life even more difficult while she and her husband tried to reunite with their teenager.
Guled claimed that Sainab Abdi neglected to take the elderly man to his doctors' appointments or fill his prescriptions and that his apartment was infested with roaches.
The house has since been cleaned up and he is living there with his sister.
Family Court Judge Aaron Persky dismissed Guled's petition for conservatorship, saying the elderly uncle appeared in good hands.
Meanwhile, it was unclear when Yahya's father, Abdulahi Abdi Yusuf, would be able to return home with his son. An e-mail sent to the Hawaii Department of Human Services was not returned. The teenager has been in the agency's custody since shortly after he was found on the Maui tarmac. His father has said he was being treated for breathing difficulties at a Honolulu hospital.
Shyb via Flickr